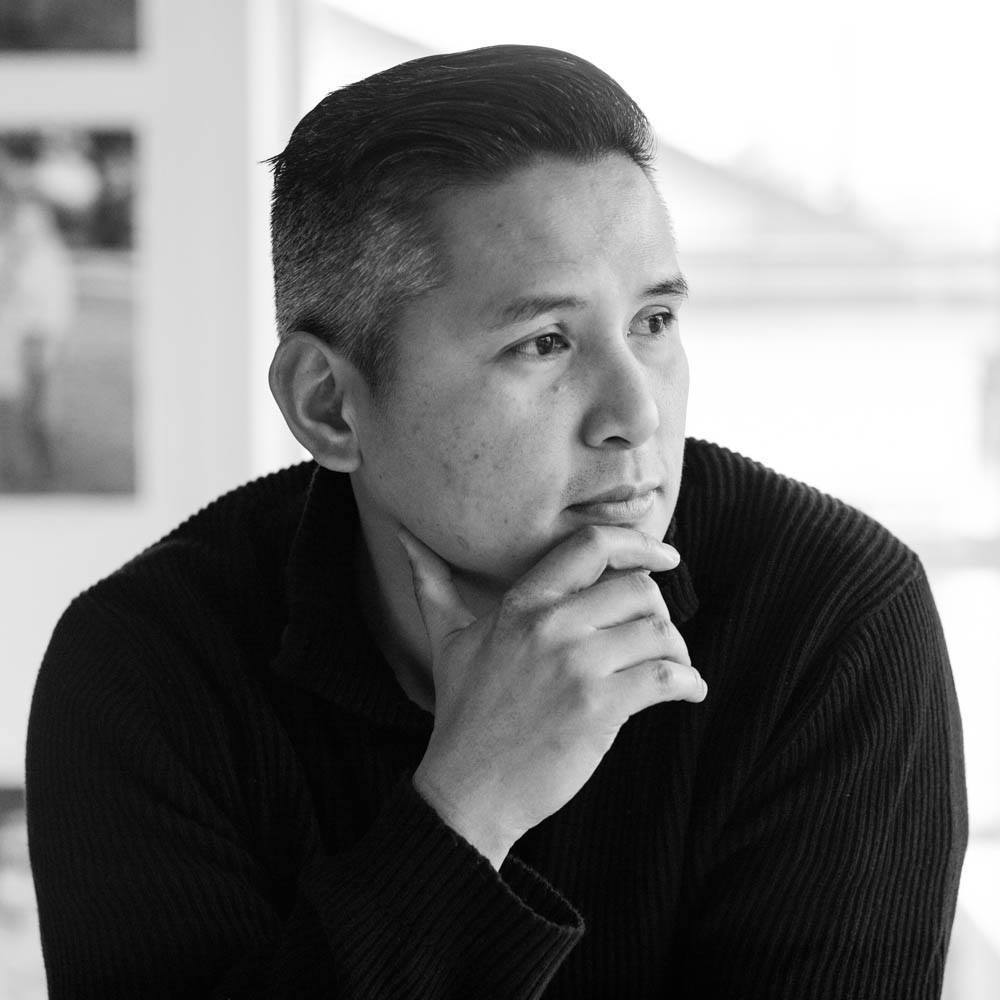 About Virgil
Romantic, real & remarkable images from award winning photographer, Virgil Bunao strike a chord in the hearts of lovers and photo aficionados alike. Believing that he shares a piece of his soul in every photograph he takes, he works with passion to capture compelling & often unscripted images of moments that will melt one's heart, & make one laugh & cry all over again.
Virgil's images have graced the pages of Brides Magazine, Southern Living Weddings, Charleston Wedding Magazine, The Knot Magazine, Southern Weddings Magazine. His work have also been featured in Style Me Pretty, Green Wedding Shoes, Wedding Chicks, The Wedding Row and Southern Weddings and many others.
Virgil lives in Charleston with his beautiful wife, Courtney & two children, Jacob & Claire. When not out making pictures, you can find Virgil taking a stroll on the streets of Charleston with his family, or at the beach, playing with his children.
About You
You've waited a long time for this day to come.
It is important to me that you find the photographer who is right for you. You are modern. You are stylish. You are fresh and vibrant. You deserve nothing but the best.
Don't settle. Find the photographer that you connect with, whose work you resonate with. Your pictures and your memories will be the only things you will have at the end of the day besides your husband. Your album will be the most valuable possession you'll have in your living room. It is priceless. And it brings more meaning over time.
If you find that your mind keeps bringing you back to the images that you see here, then you probably found the right person to document your special day.
Andrea
The work speaks for itself, Virgil is truly talented. His personality is icing on the cake. We love him and could not be happier with our choice!
Christine
Words cannot express how happy and impressed we were with Virgil's work! He was hands down the best decision we made for our wedding!! He is absolutely amazing and made our wedding day feel so special. He got every shot we wanted and beyond. He also has the best attitude - he hustled all day (on a hot day) to get the best shots, made us feel at ease, made us laugh, and felt just like a family member or wedding guest. I had so many people come up to us at the wedding and tell us how much they loved our photographer and what an excellent job he was doing. He is extremely talented and captured the most beautiful photos - I could not be more happy with how everything turned out. Best wedding decision we made!! Thank you Virgil!
Austin
There are simply no words to describe the amazing quality that is Virgil. I had only two requests for my wedding...black and white dance floor, and Virgil as my photographer. After seeing Virgil's work at a few of my friends' previous weddings, I knew he was a natural at what he did, and I knew I had to have him at my wedding. However, Virgil completely exceeded my expectations. He not only makes you feel comfortable in front of the camera, he also makes sure everyone else around you feels comfortable as well. He takes time to get to know you and your wedding party, so that you feel like you have a friend photographing your wedding day. He isn't any ordinary photographer, he captures real moments. While looking through our pictures, I was amazed at the memories he captured when I was not even aware he was capturing them at the time. Bottom line is, if you are looking for a wedding photographer, email Virgil right now. You will not be disappointed. :)
GET IN TOUCH
WE'D LOVE TO HEAR FROM YOU