Charleston, South Carolina is known for gorgeous chapels, beaches, plantations, museums, and historic homes. Because of these beautiful destinations, Charleston has been consistently ranked as one of the most beautiful cities to have a wedding. It's hard to choose just one wedding venue in Charleston because you will love them all. It is our hope that this carefully curated list was designed to help every potential bride choose the perfect place to say 'I Do.'
Here they are (in no particular order).
1. Lowndes Grove Plantation
Lowndes Grove is a beautiful plantation in the heart of Downtown Charleston. Lowndes Grove is in the center of the peninsula. It has a beautiful dock where the bridal party and guests can enjoy a classic Charleston sunset. Built in 1786, Lowndes Grove channels colonial Charleston with a modern twist. Expansive lawns, gorgeous architecture, and a wonderful river views make Lowndes Grove the number one destination for weddings. // Located at 266 St Margaret St, Charleston, SC 29403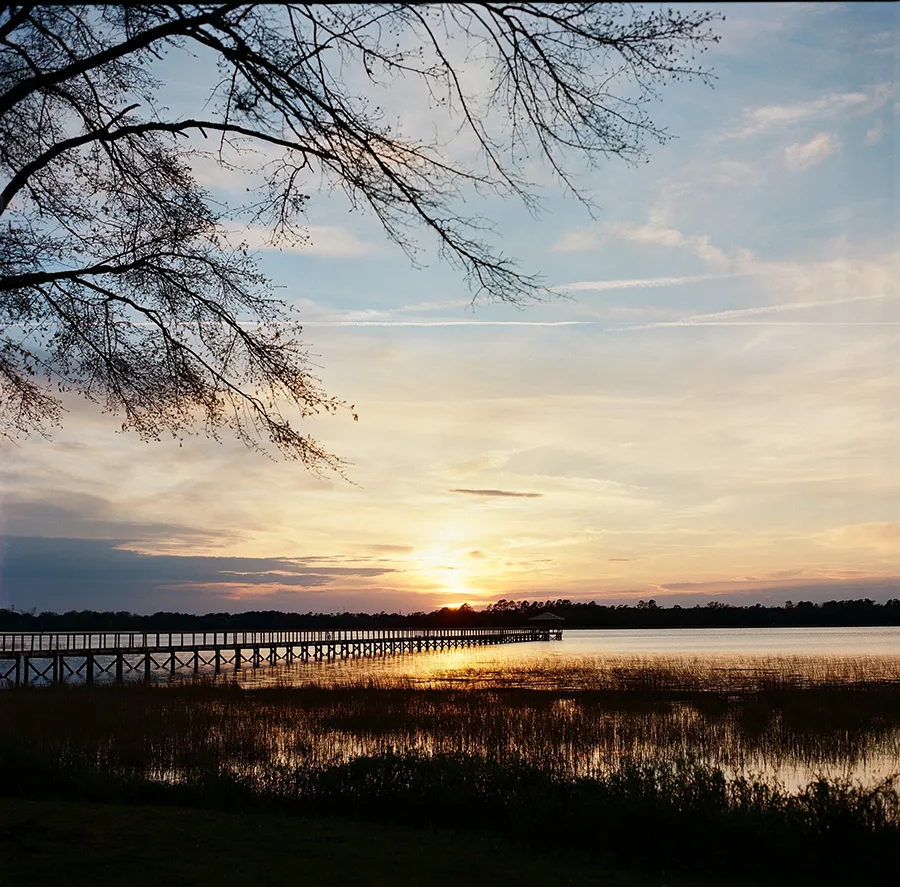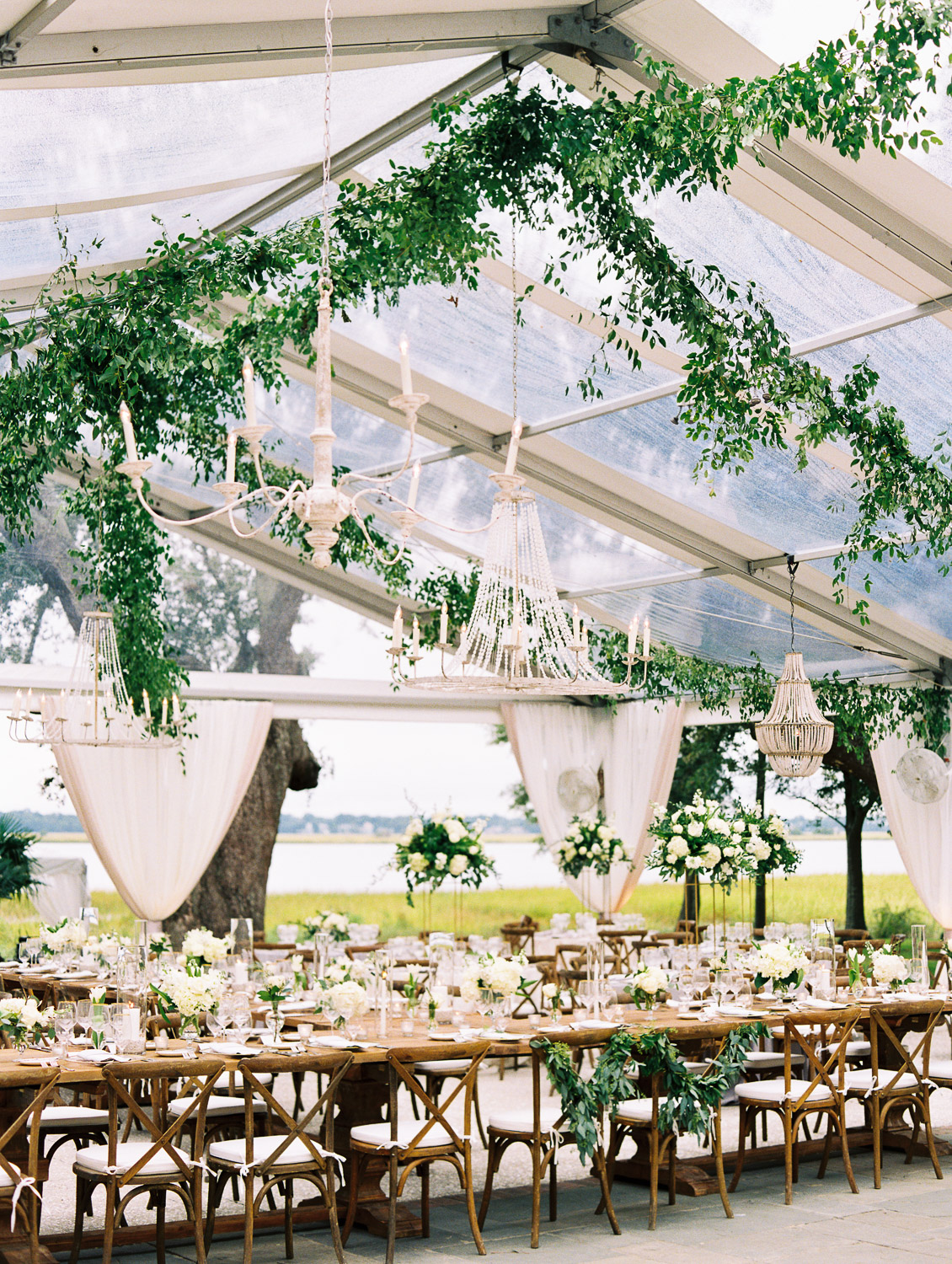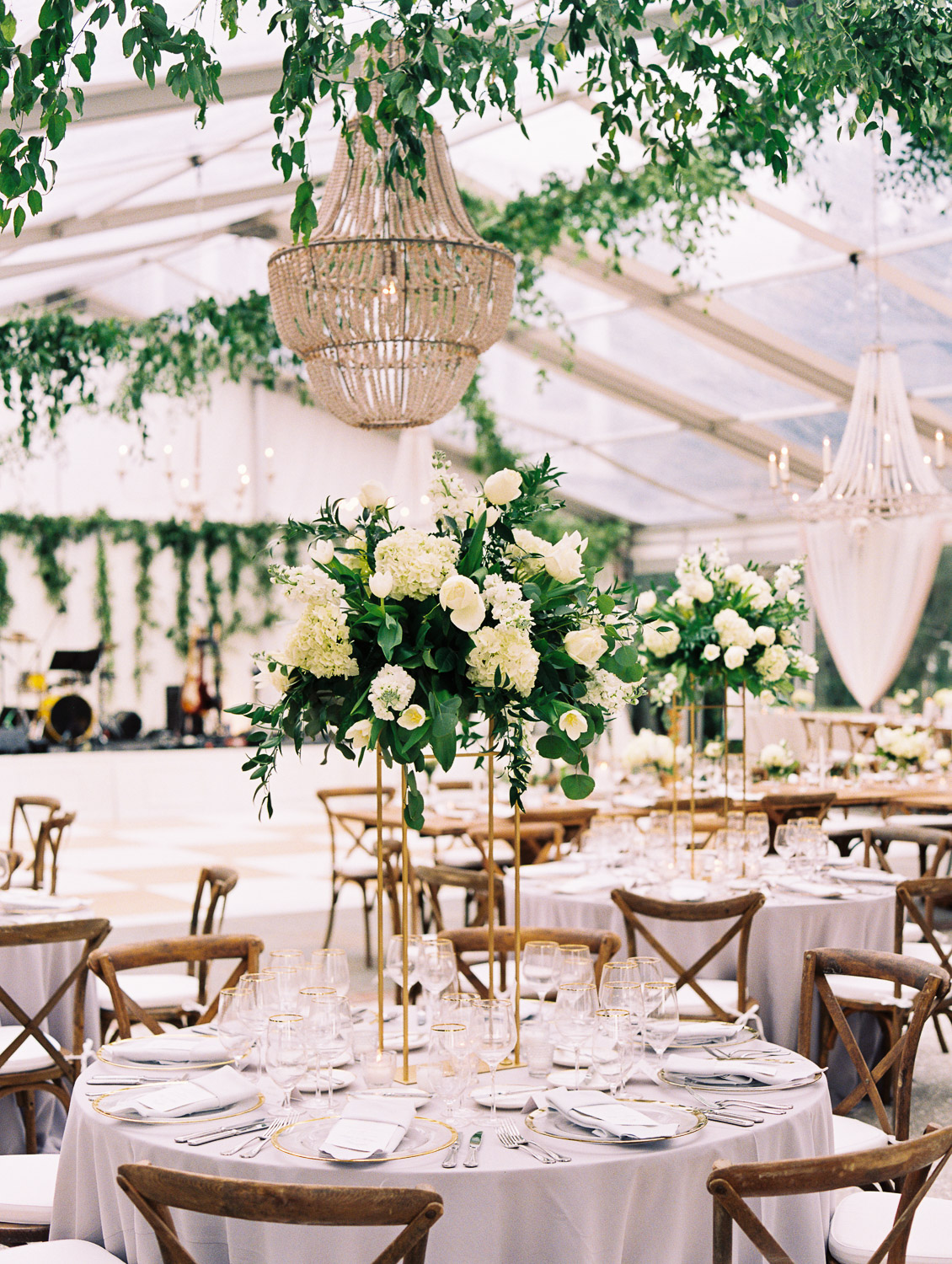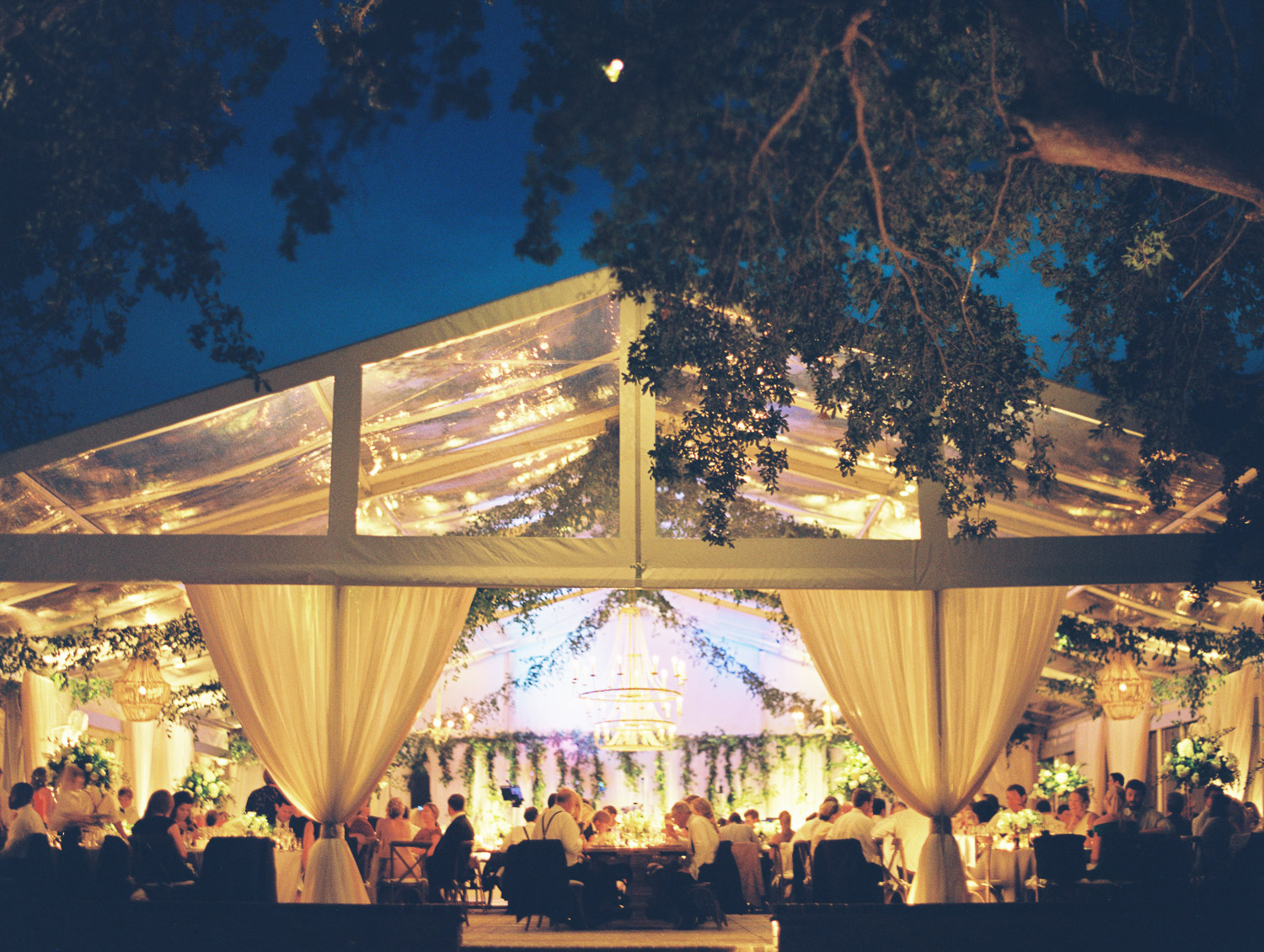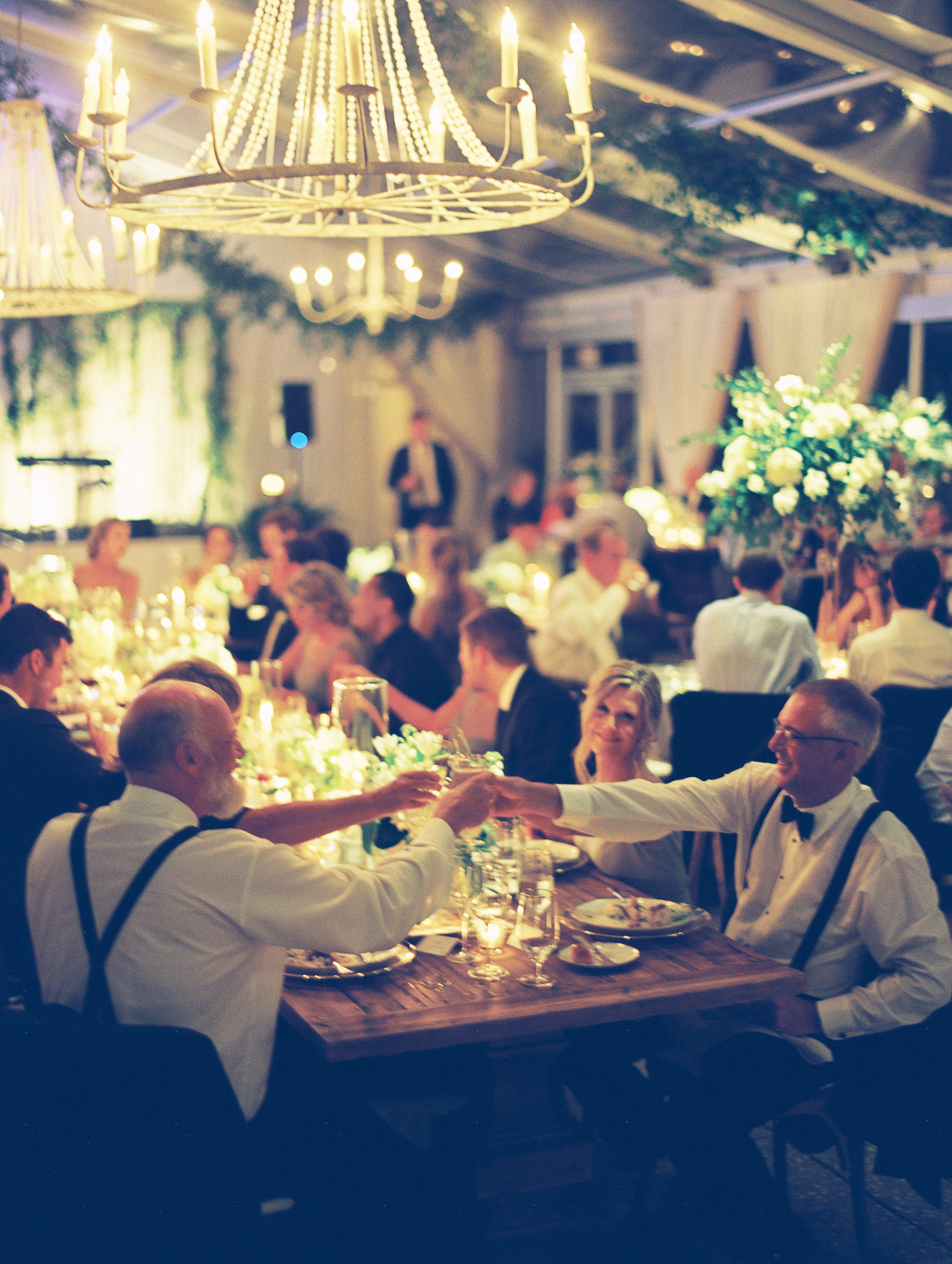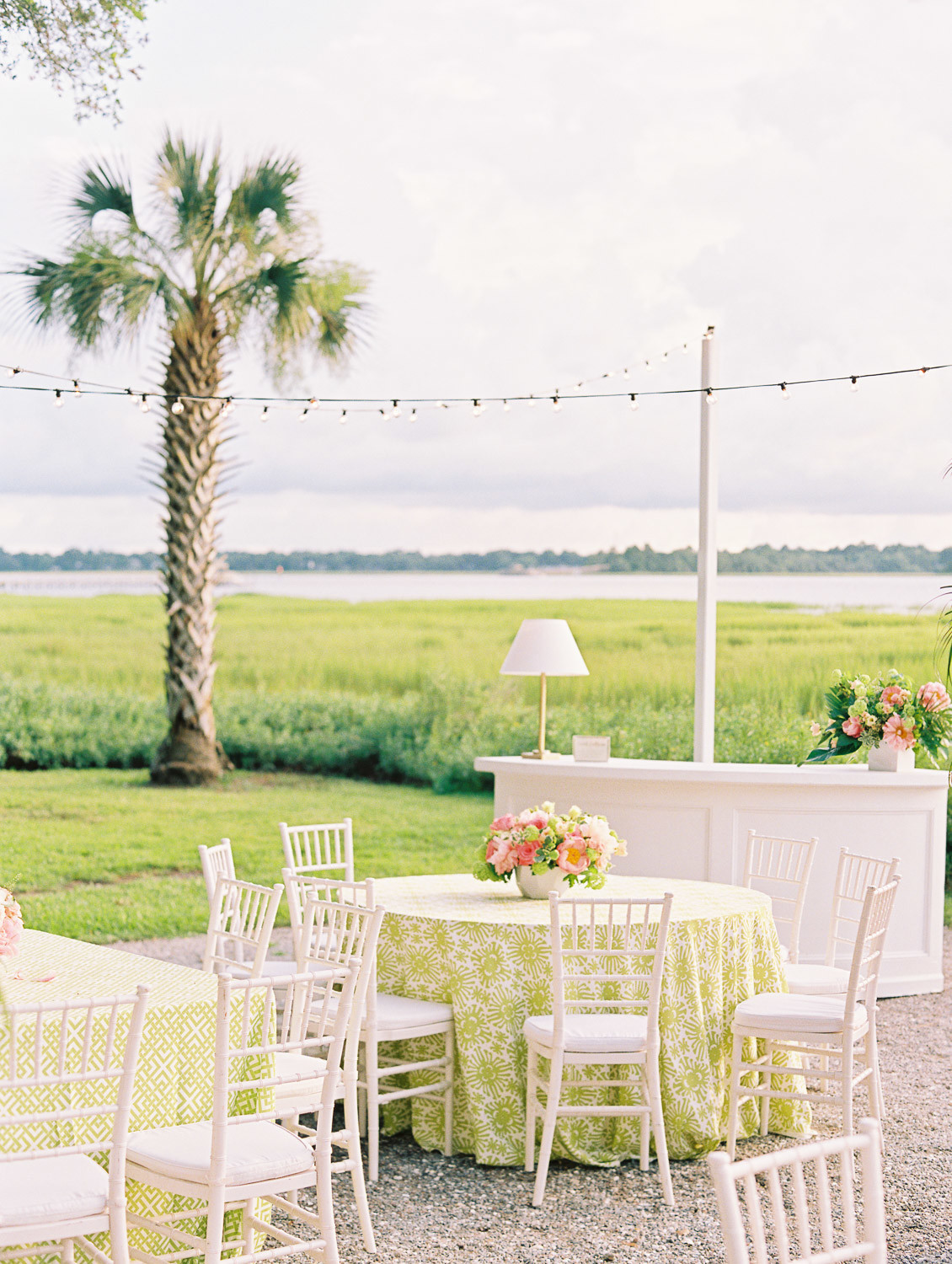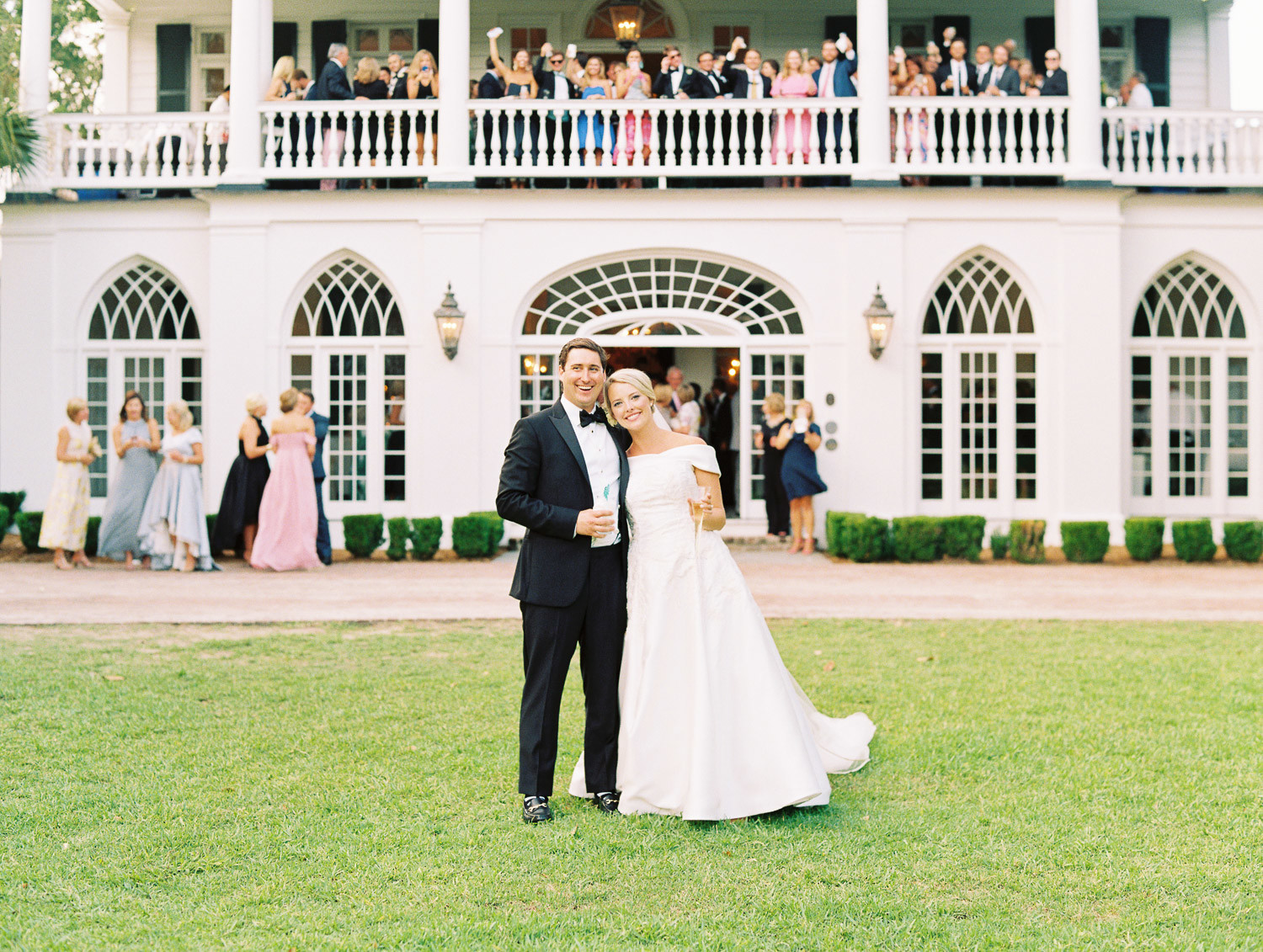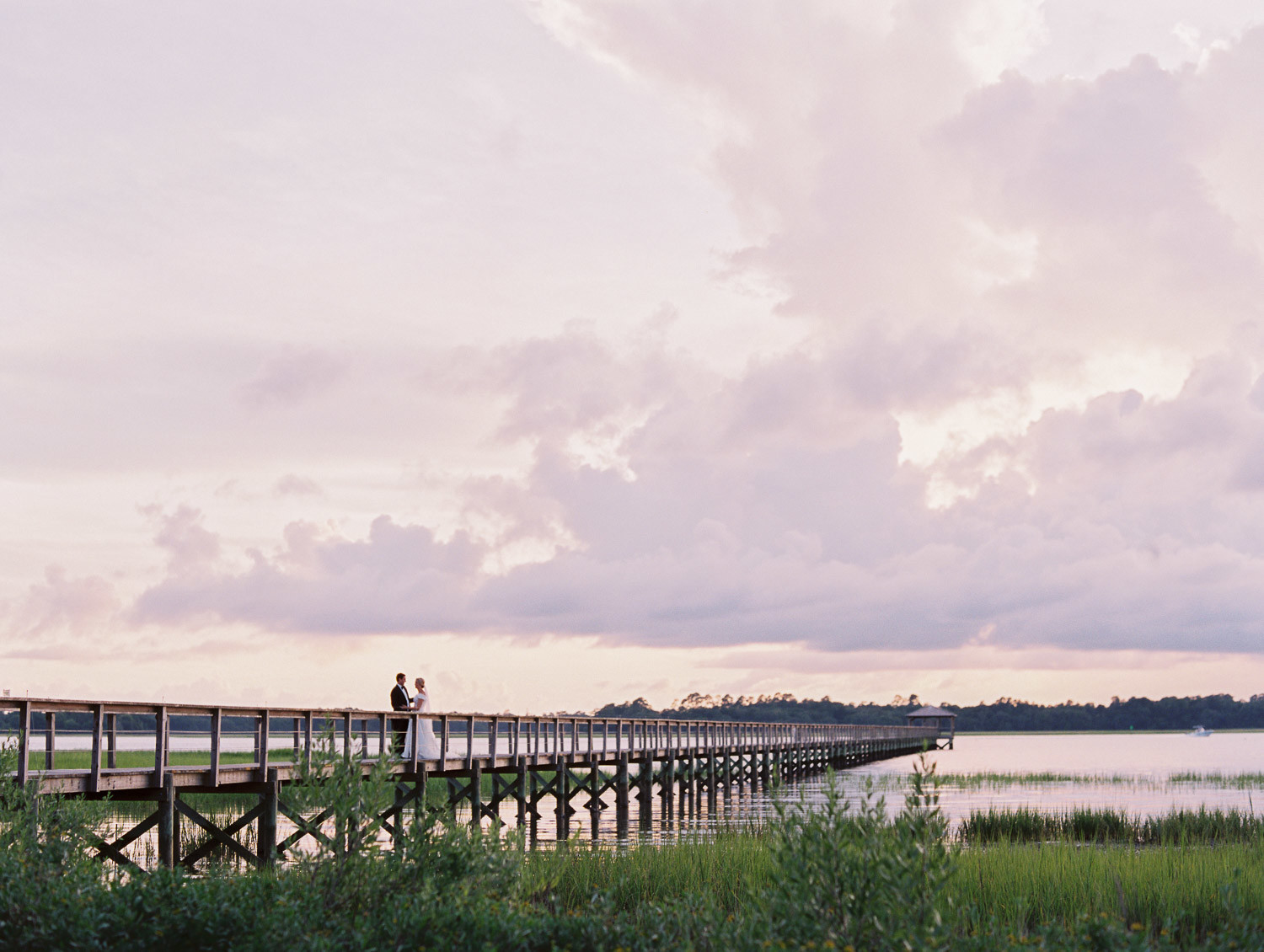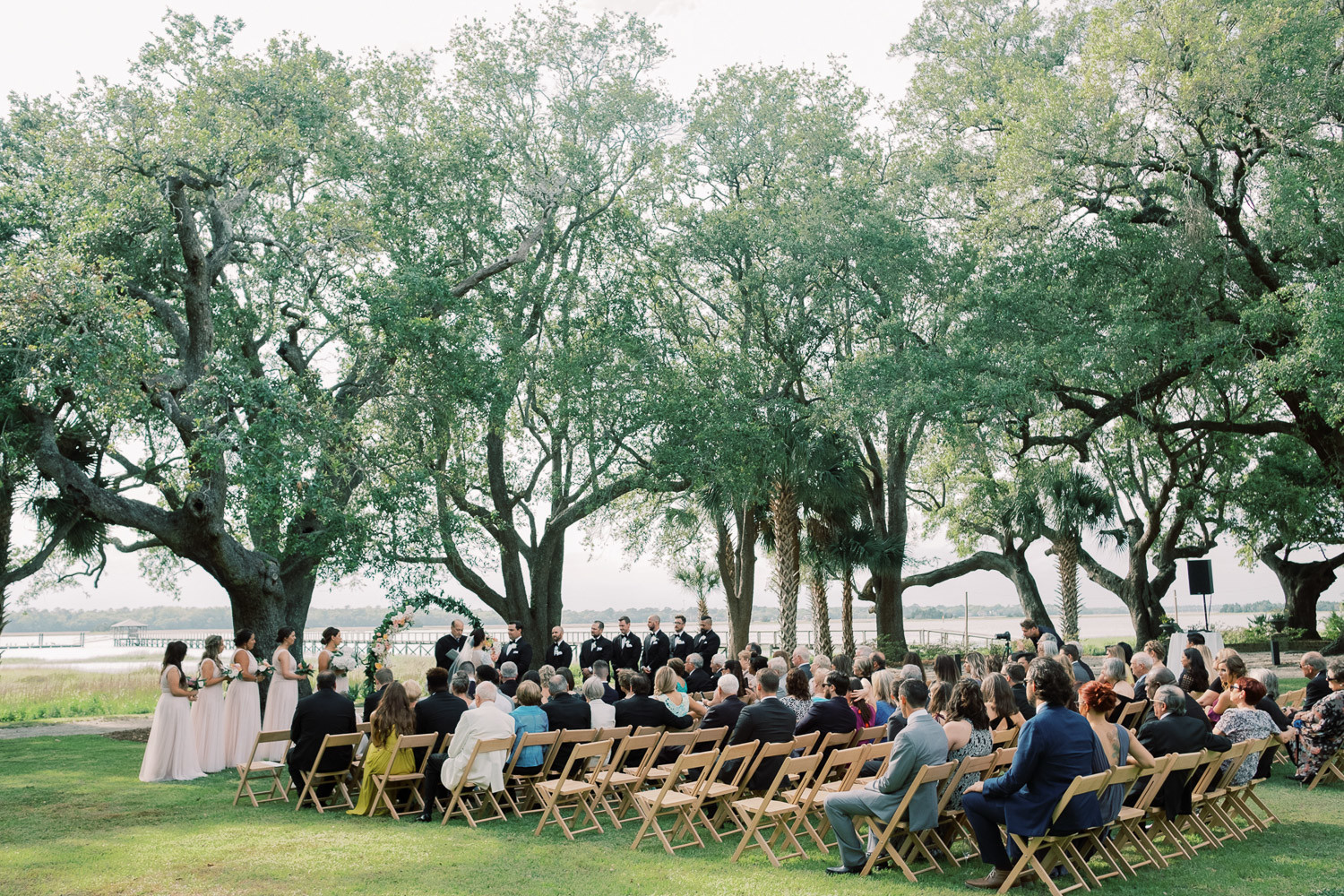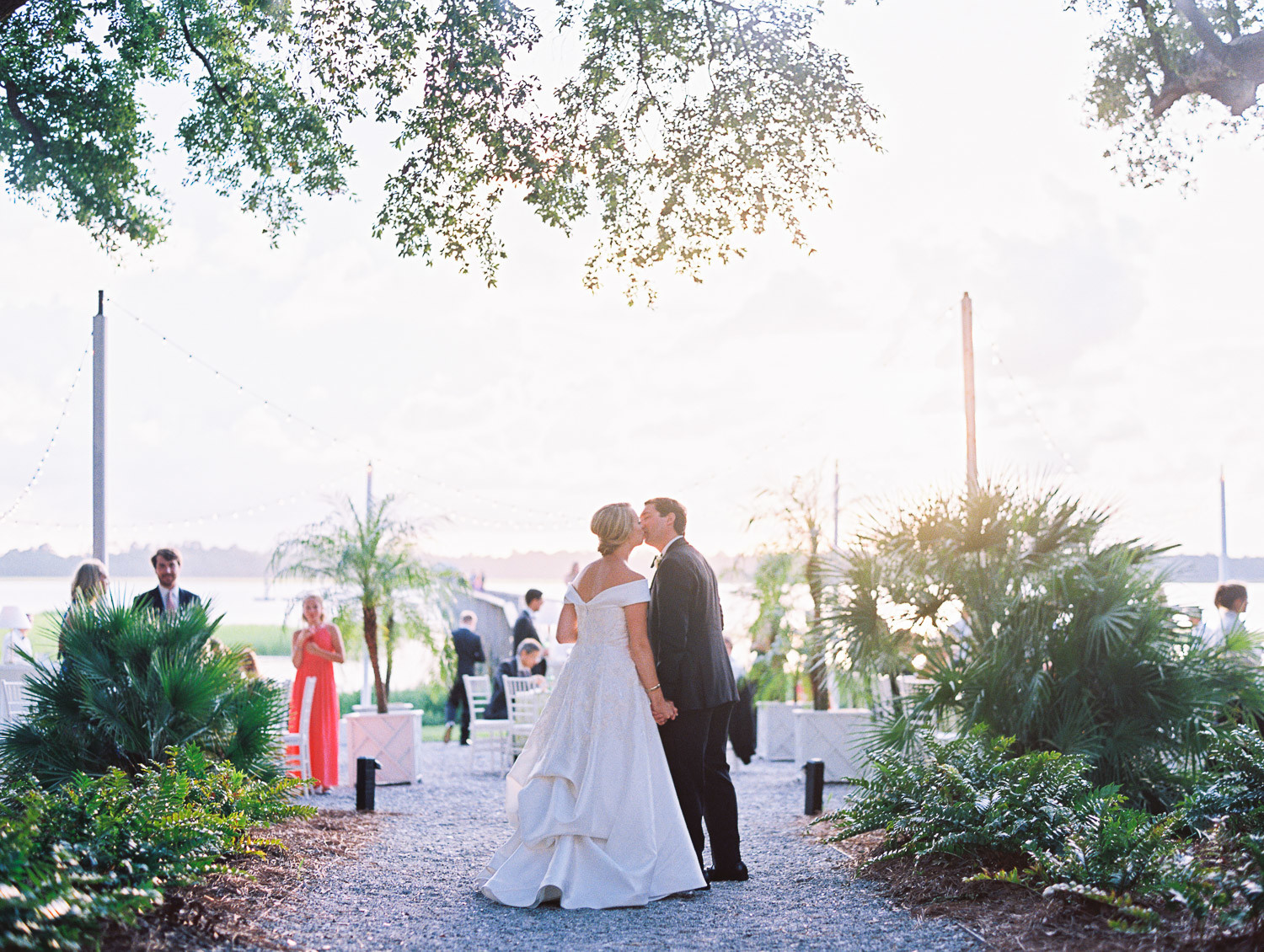 2. Boone Hall Plantation
Boone Hall Plantation has hosted the likes of Blake Lively and Ryan Reynolds; as well as being featured as a set for the timeless classic The Notebook. It is one of the few only "working" farm/plantation left in Charleston. This extensive plantation makes finding a place to put the altar difficult. Between the gorgeous mansion, famous wrought-iron gate, and waterfront Cotton Dock- choosing the perfect place to exchange vows becomes a coin-toss. Not to mention, the bride and groom will be immediately welcomed by the Avenue of Oaks- where Spanish moss hangs from trees in such a way that it would be a crime to not take photos here. Boone Hall Plantation has been a favorite for countless years, and it is no mystery why. // Located at 1235 Long Point Rd, Mt Pleasant, SC 29464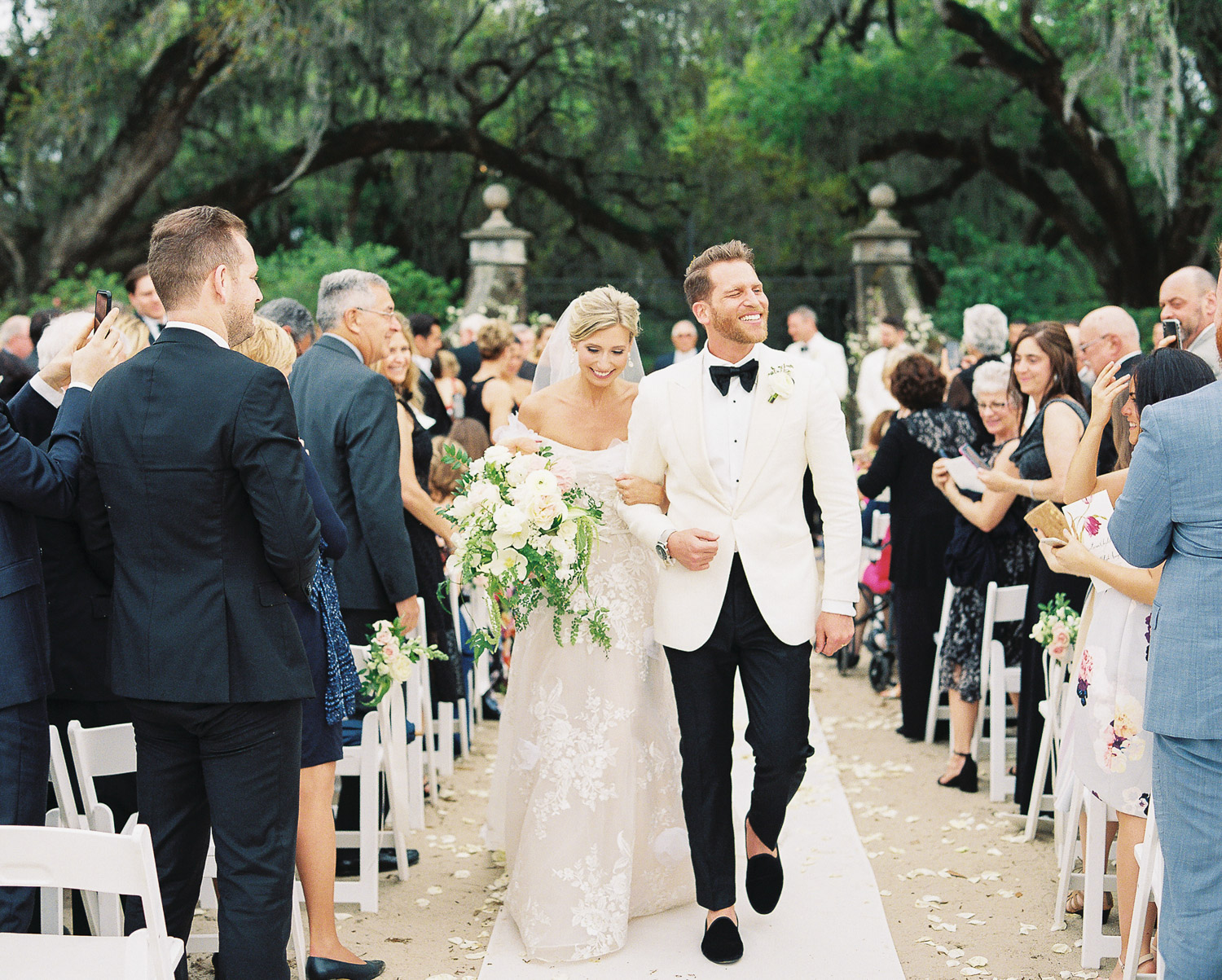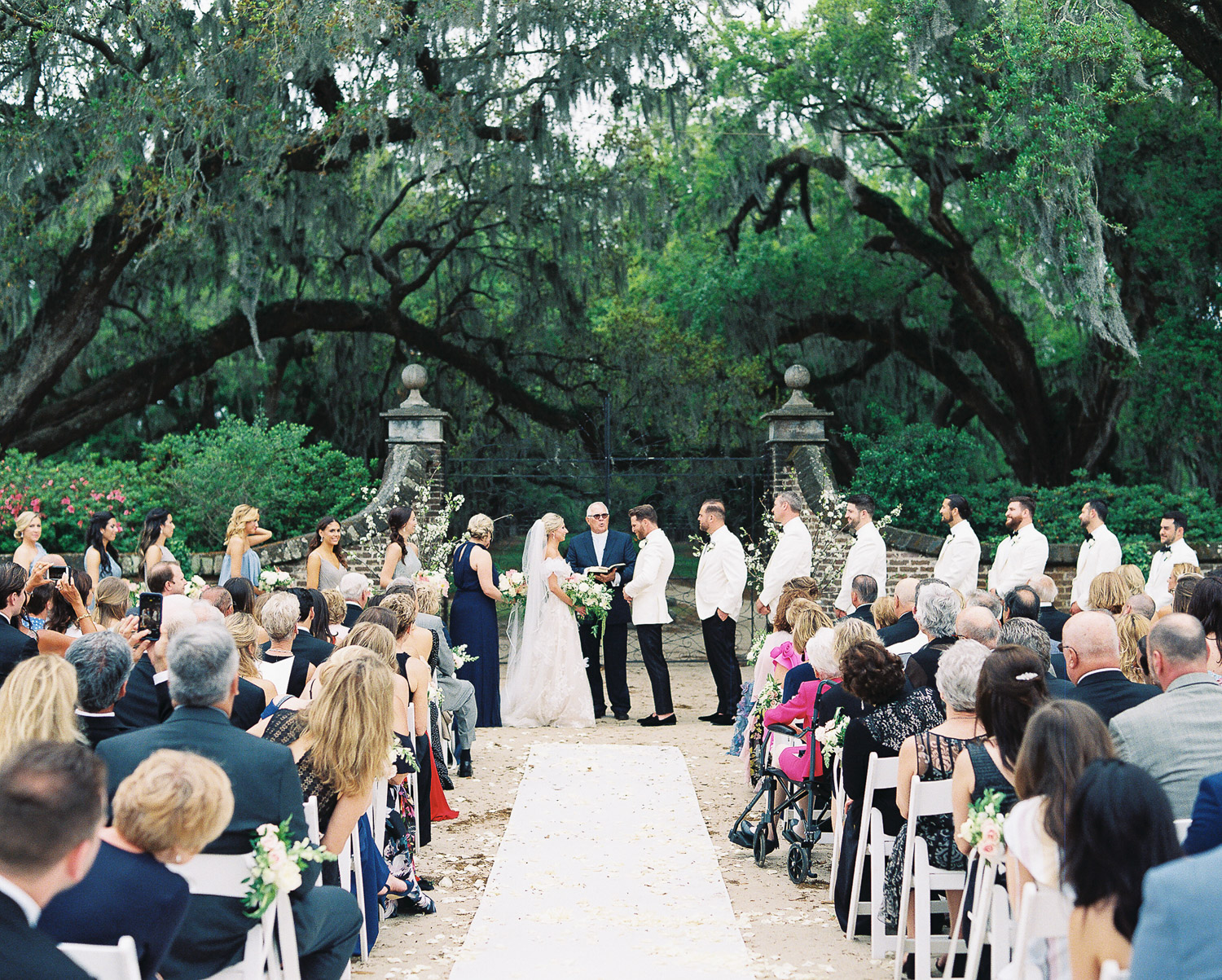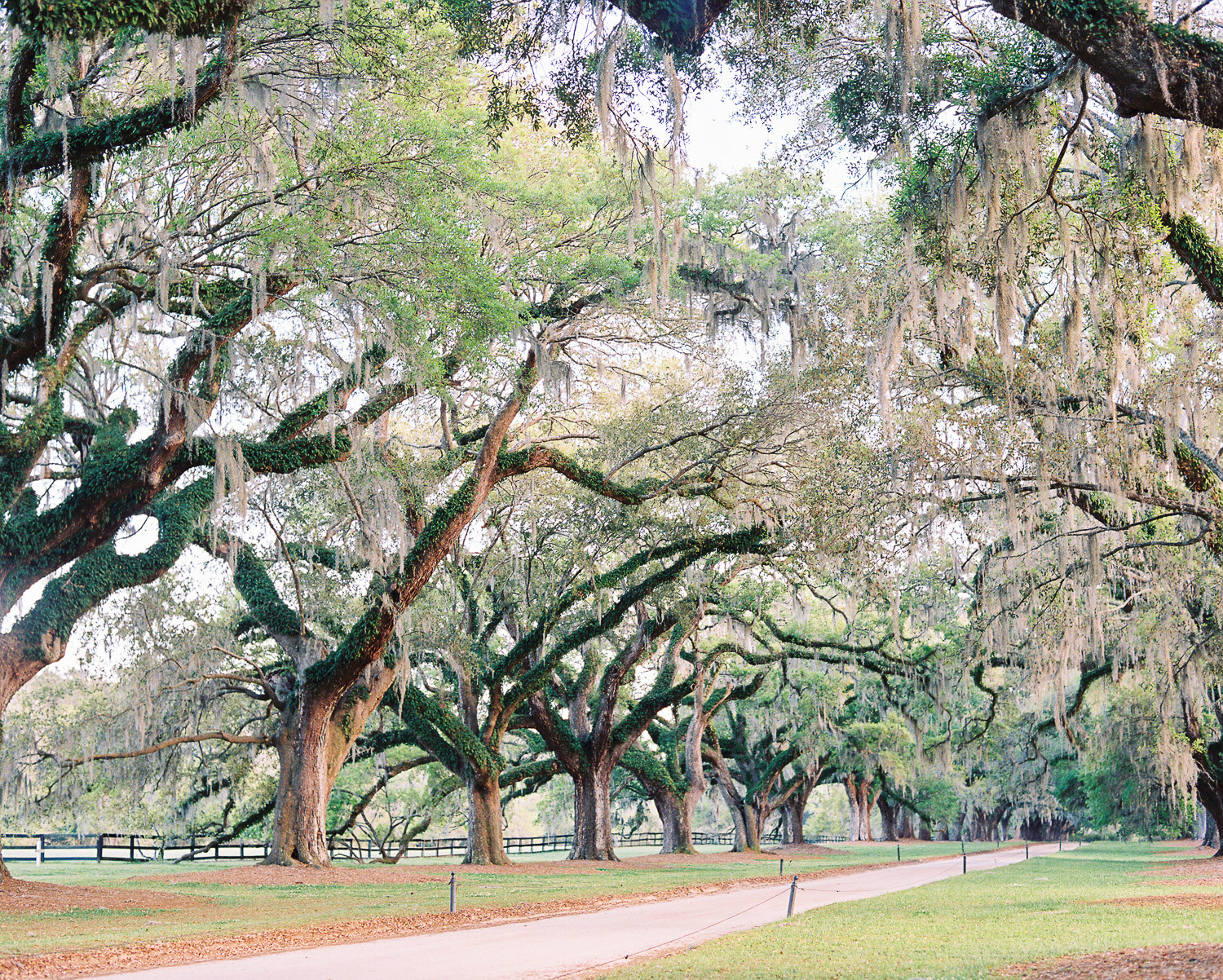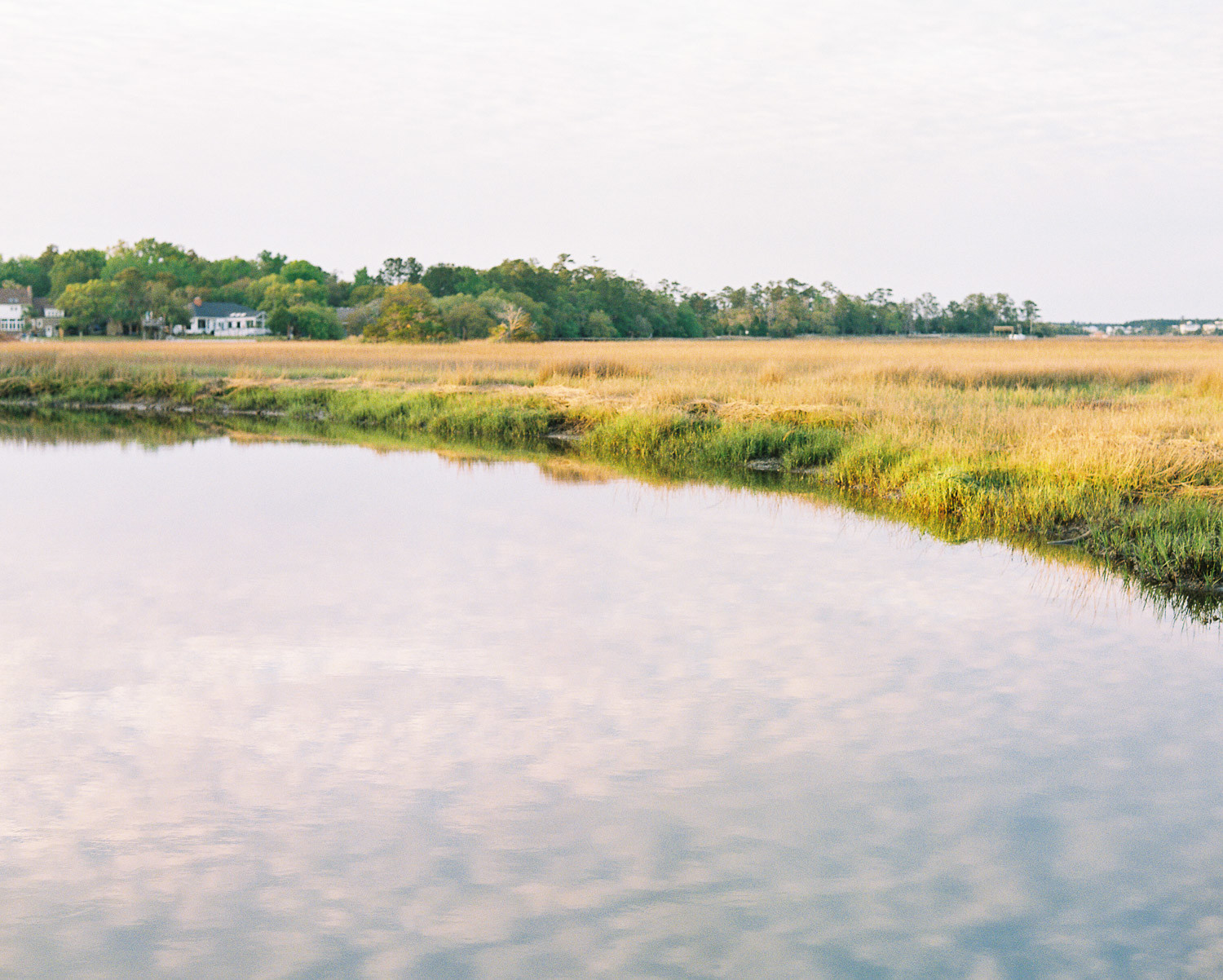 3. The Ocean Course
The Ocean Course– similar to the River Course- is in Kiawah Island. This charming venue offers oceanside views on an expansive golf course. Because Ocean Course has a private beach access, the bridal party and all the guests can indulge in a stunning sunset and take gorgeous pictures during golden hour. // Located at Ocean Course Dr, Kiawah Island, SC 29455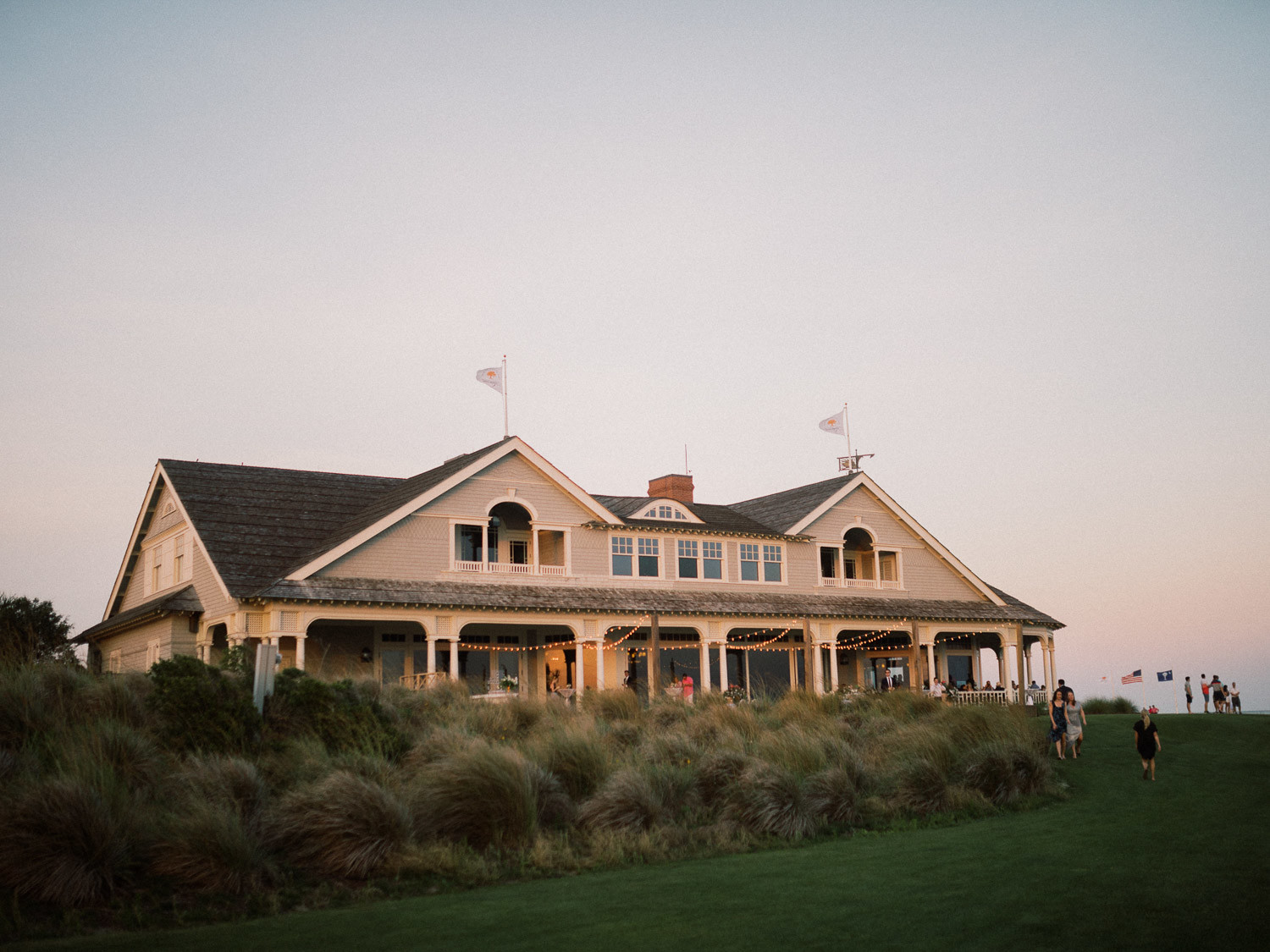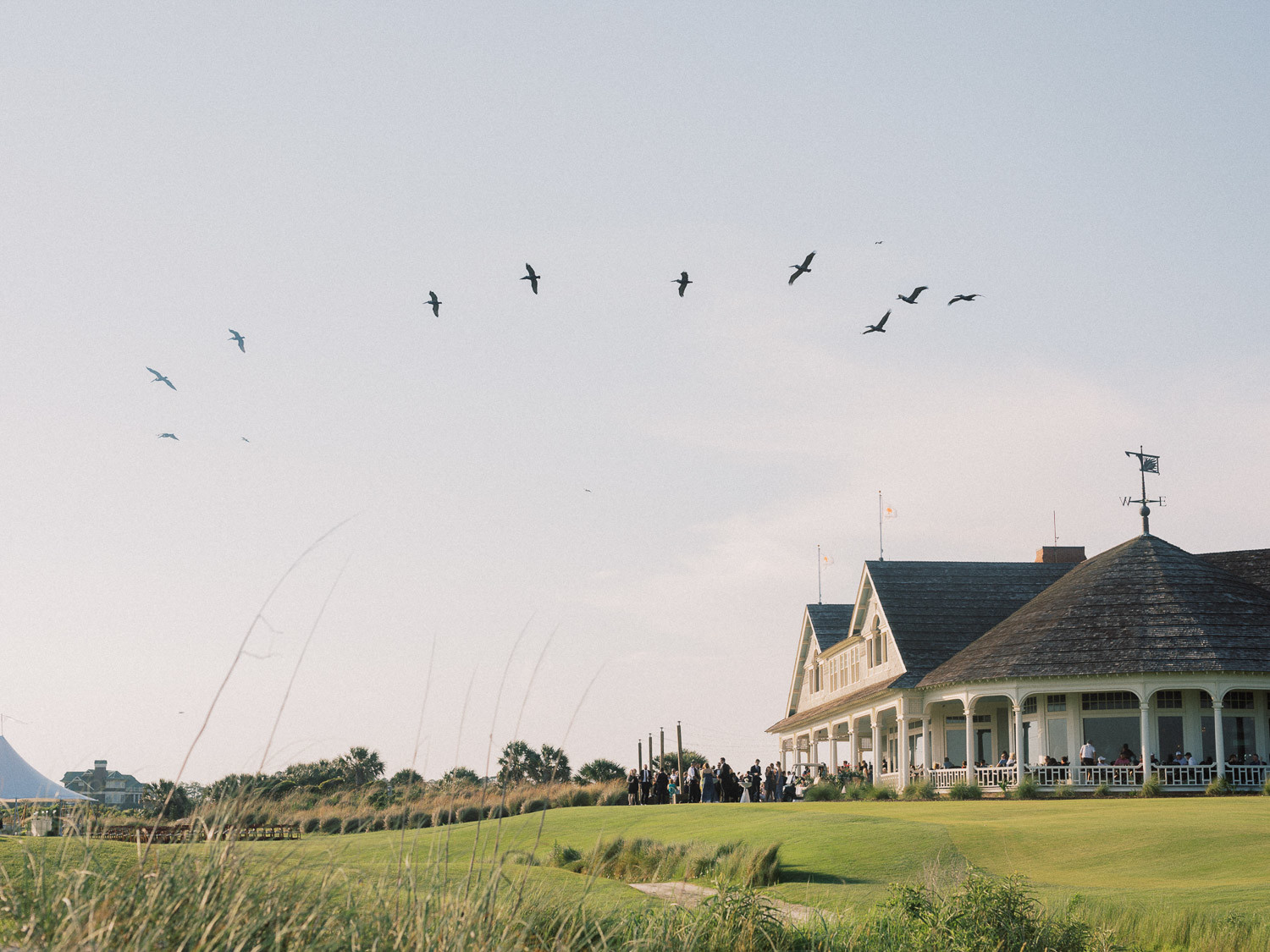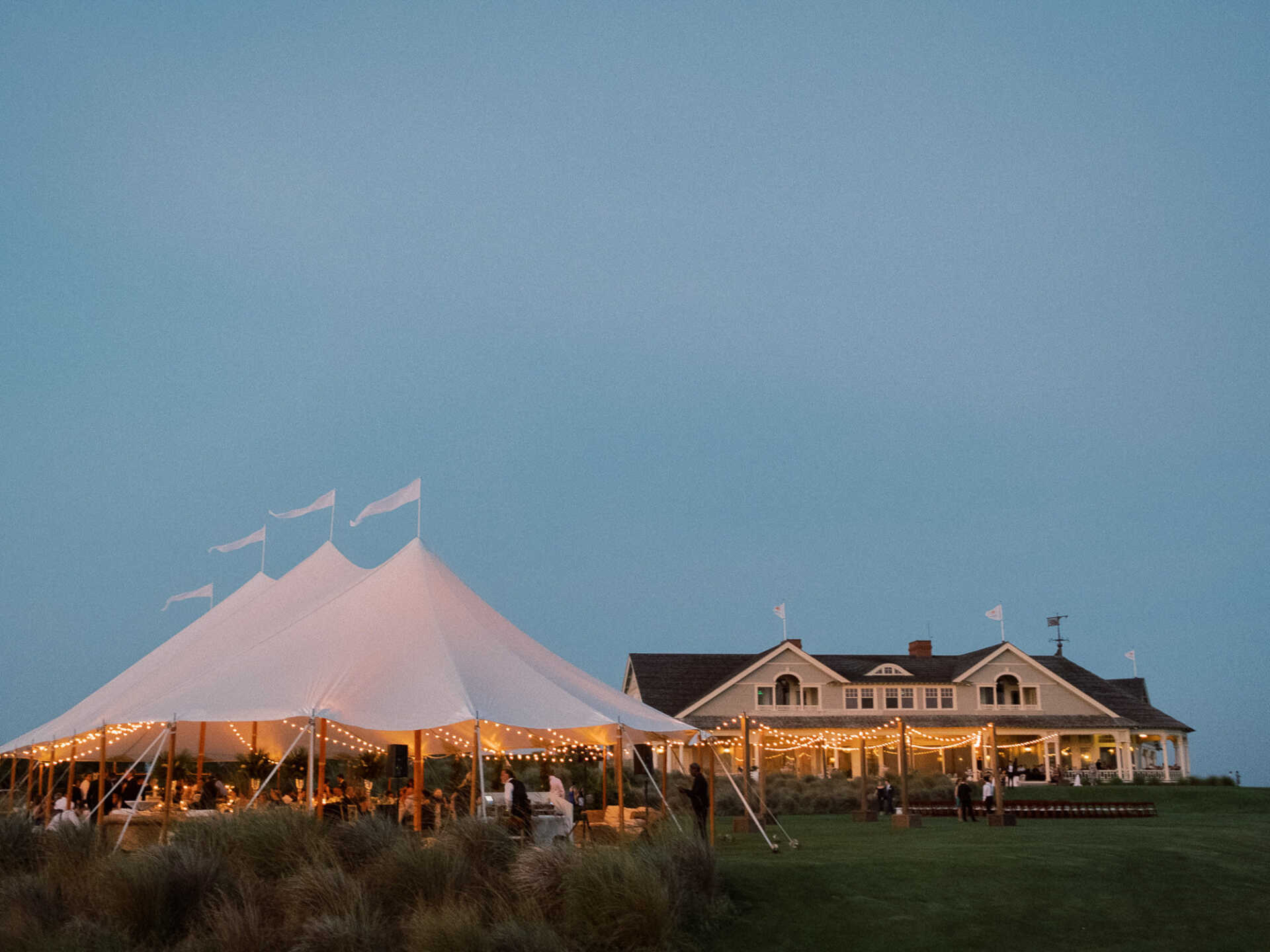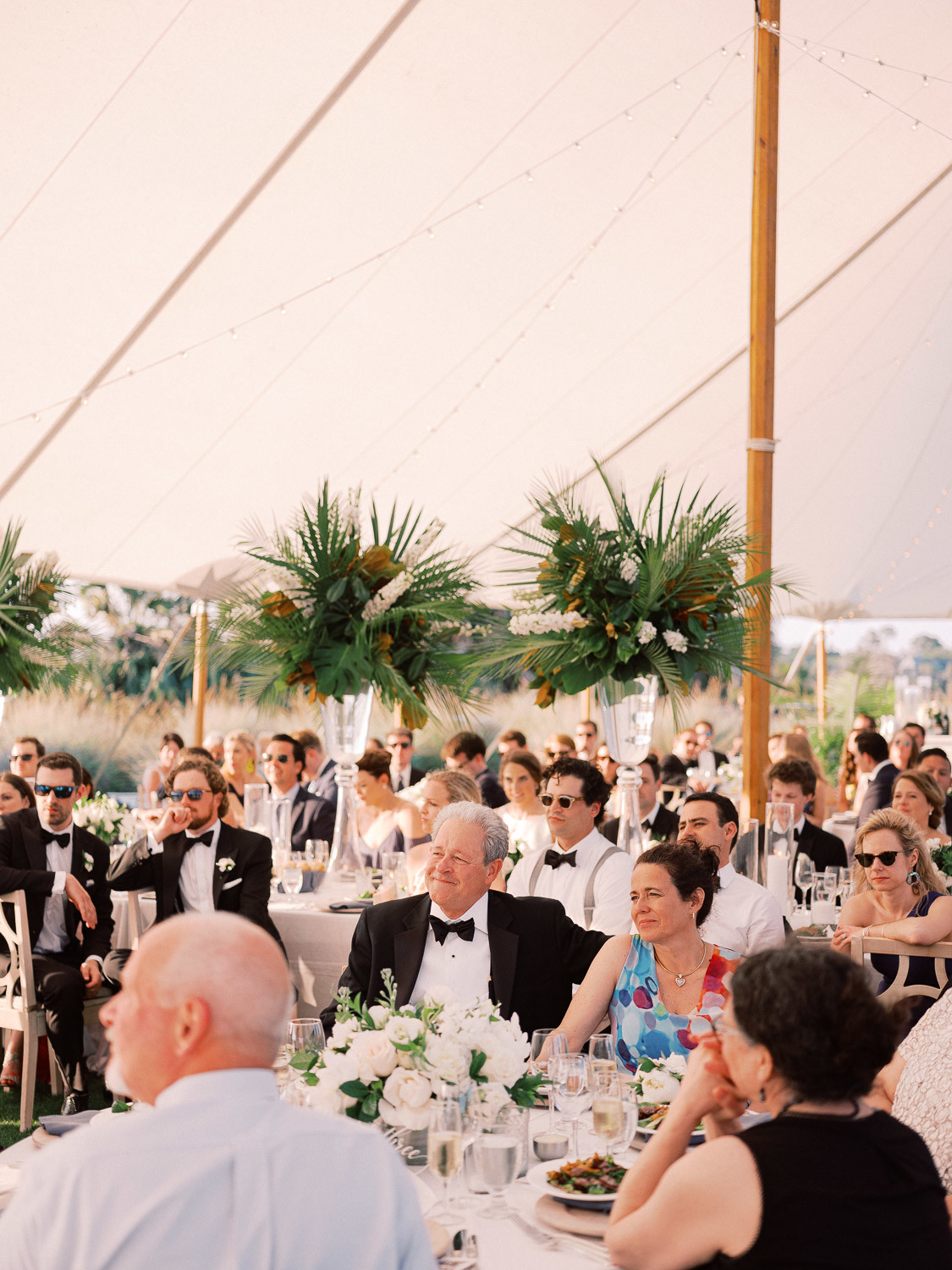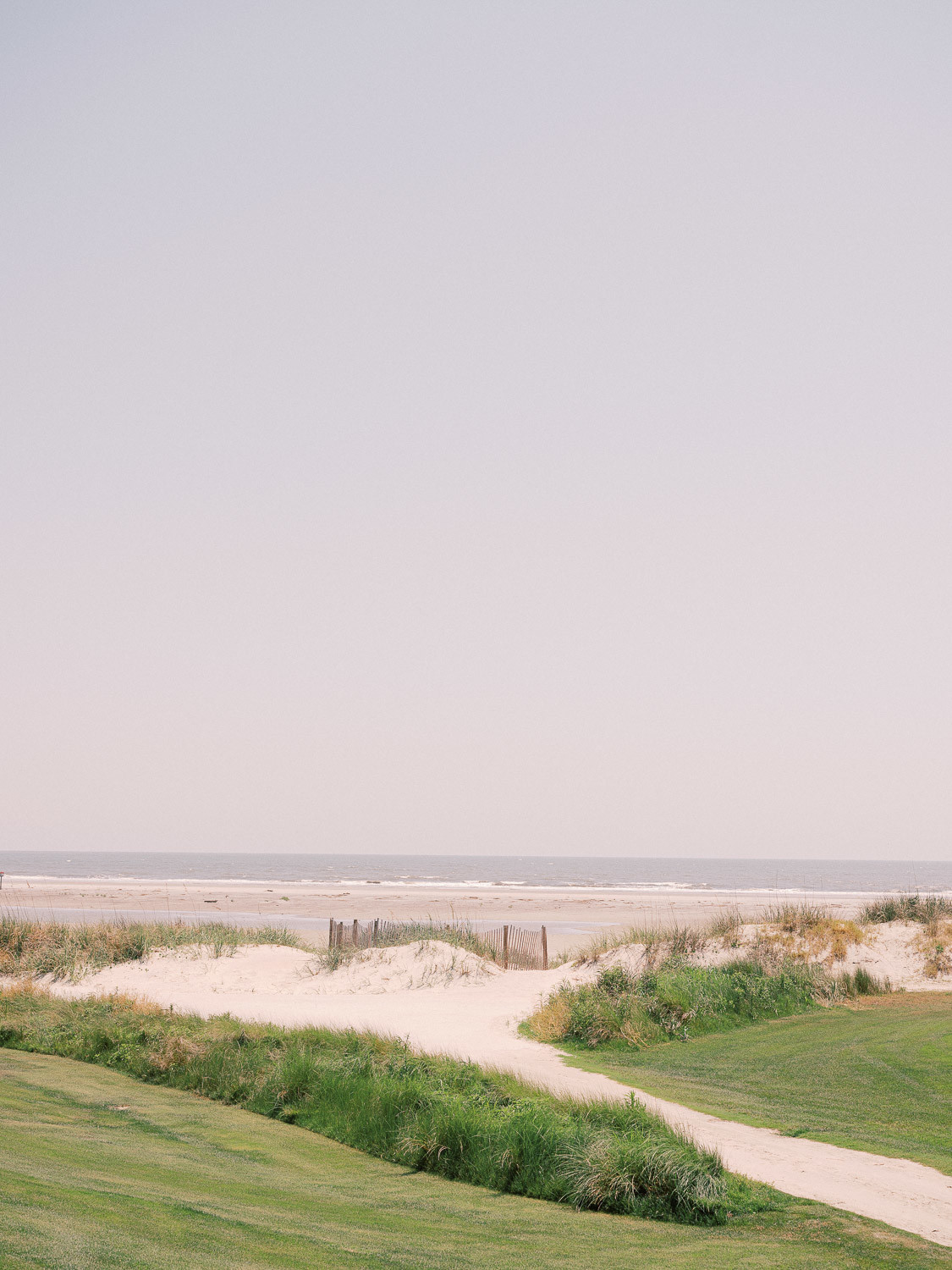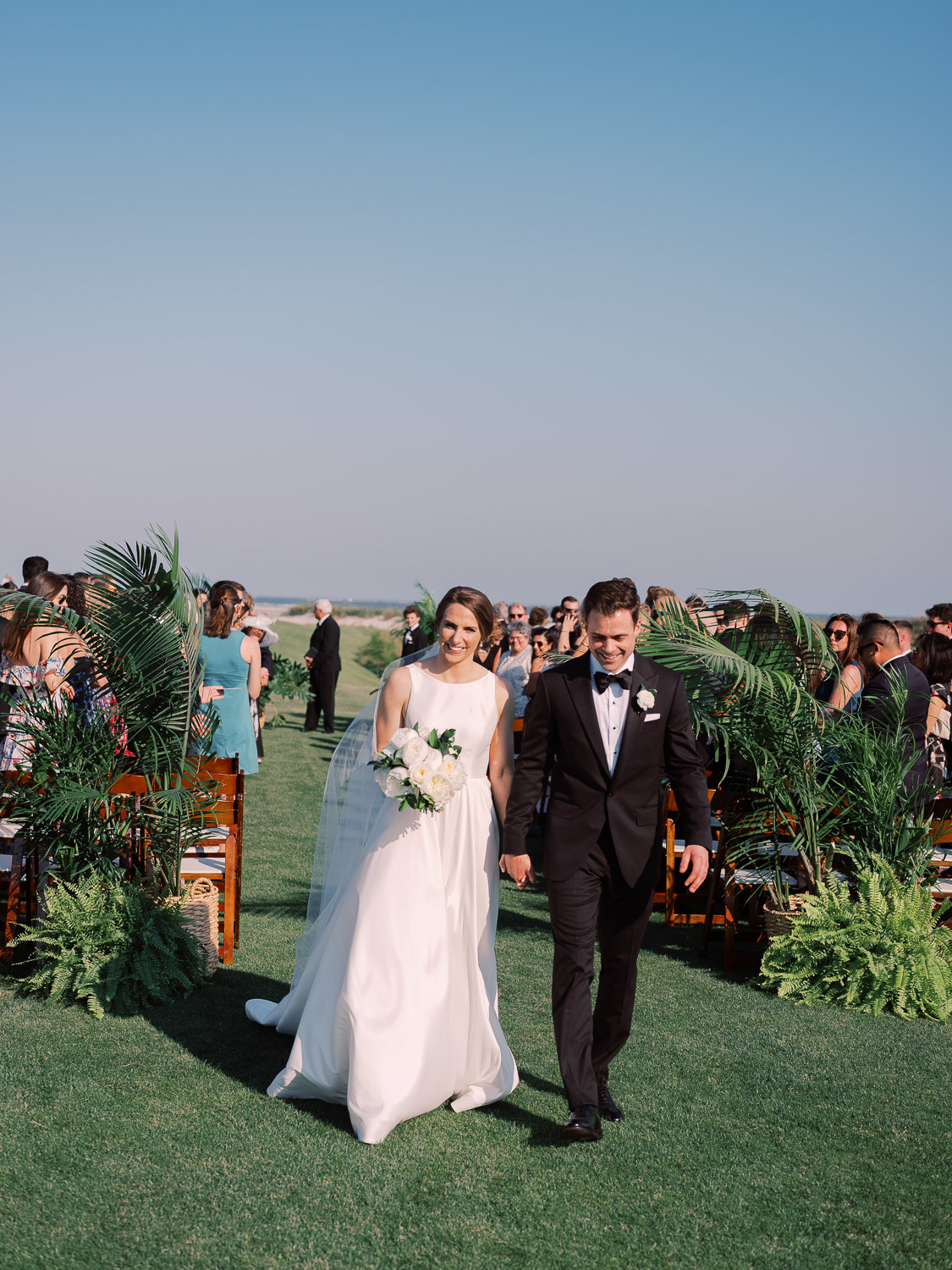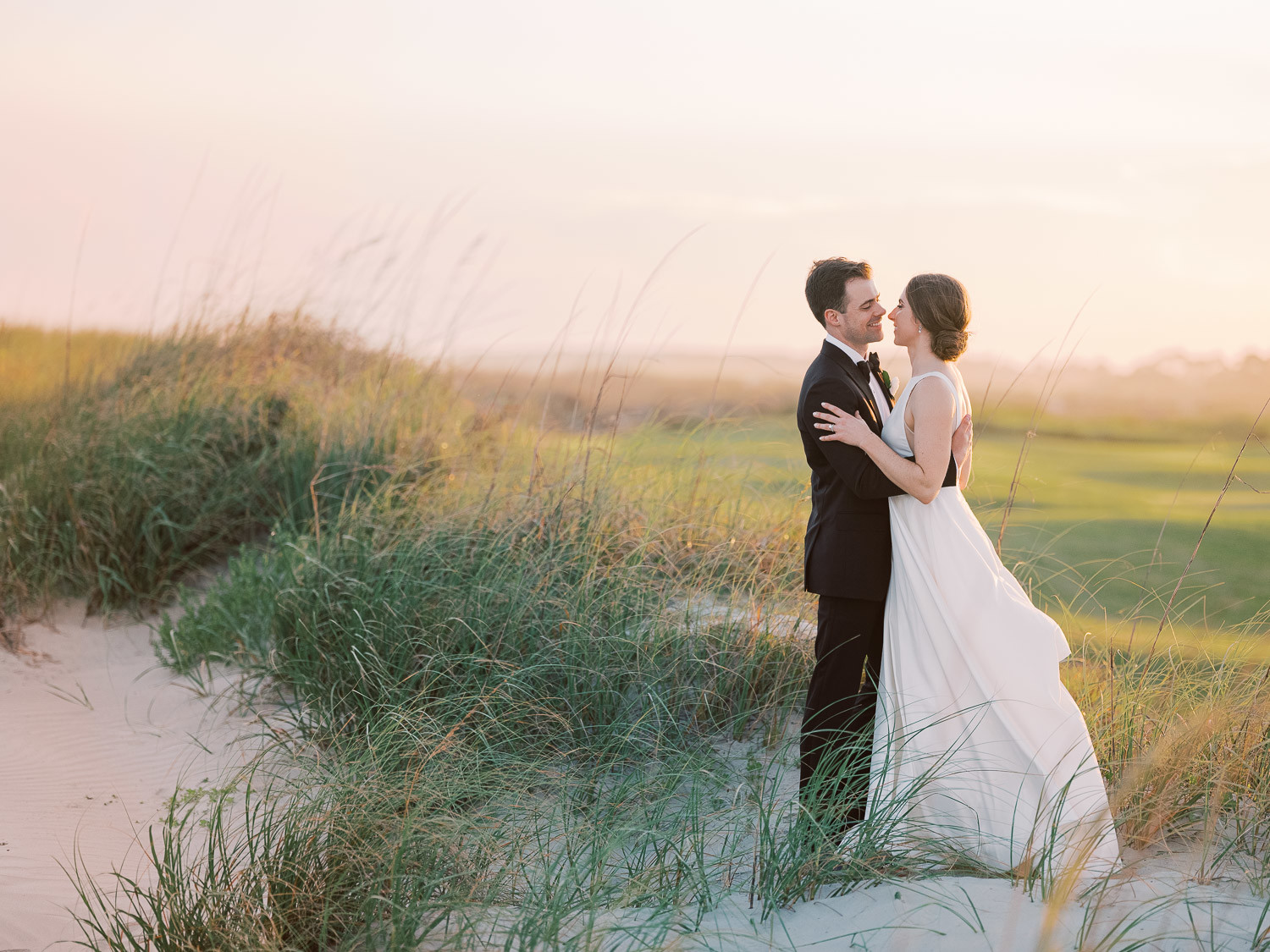 4. William Aiken House
The William Aiken House, built in 1810, blends both modern Charleston and 19th century French aesthetics to create a house fit for any chic bride looking for something different. Between ballrooms, parlors, and statues fit for a queen- this brightly colored house creates the perfect venue for both brides looking to be elegant and brides looking to host a bohemian wedding. // Located at 456 King St, Charleston, SC 29403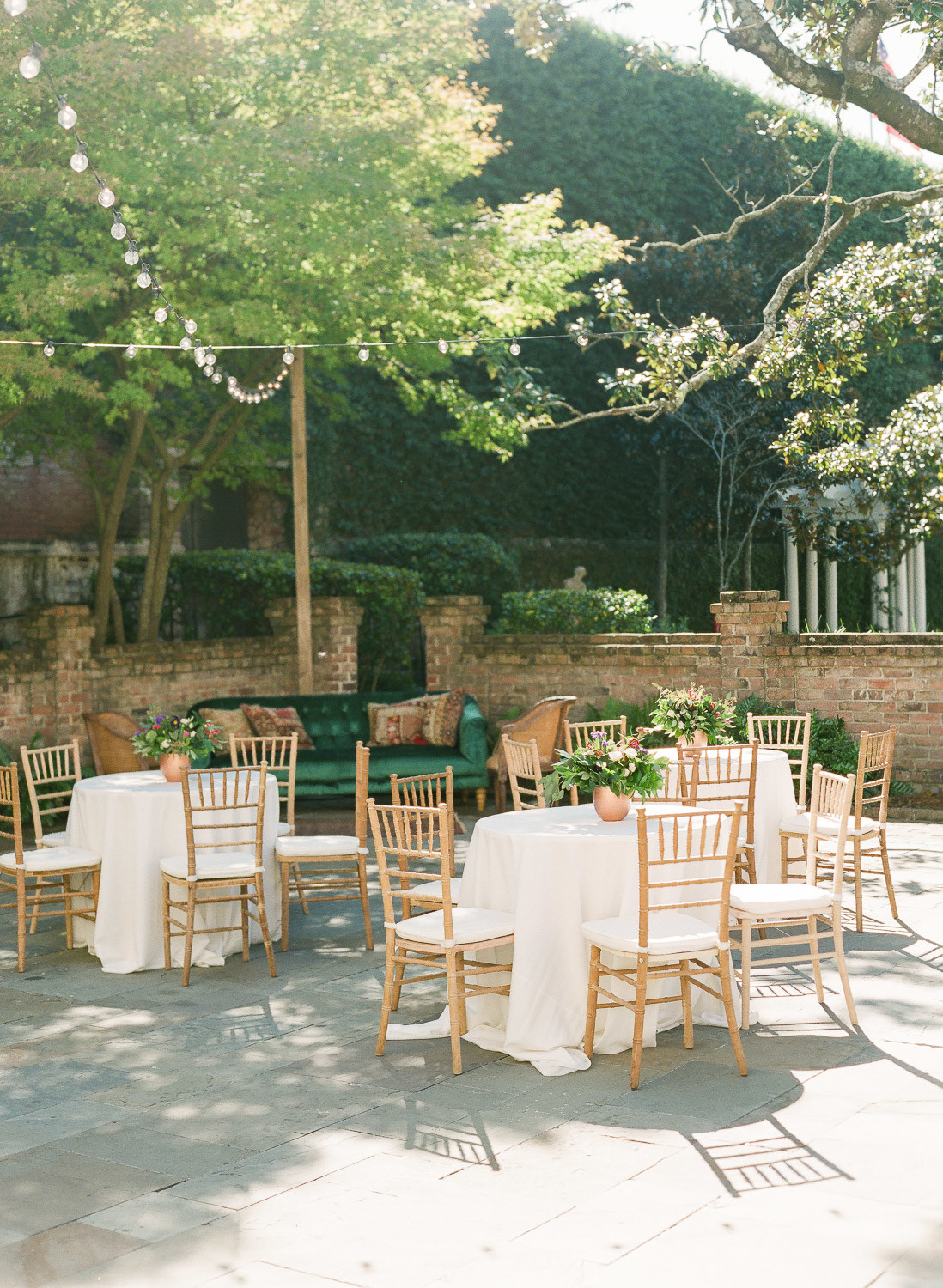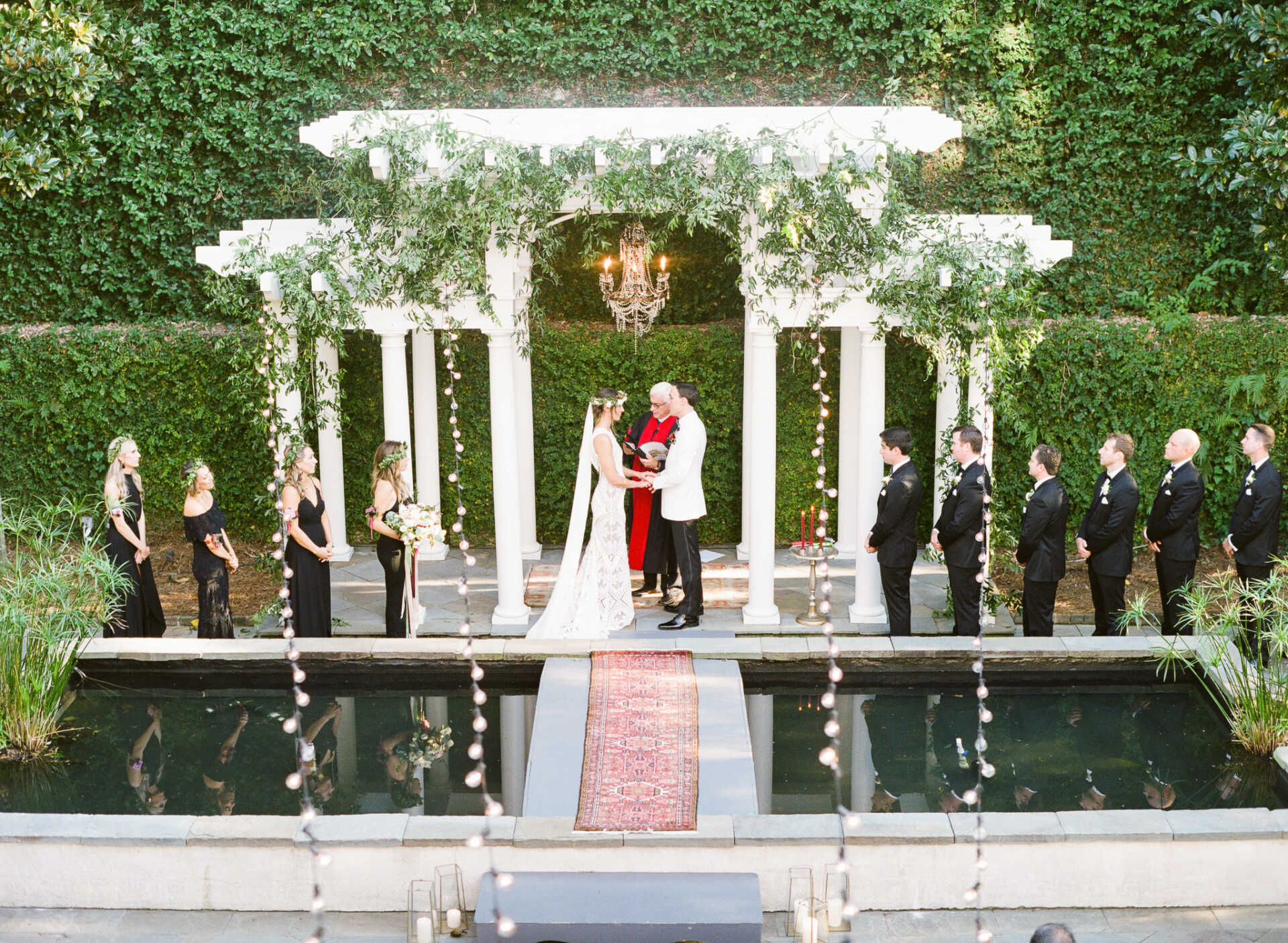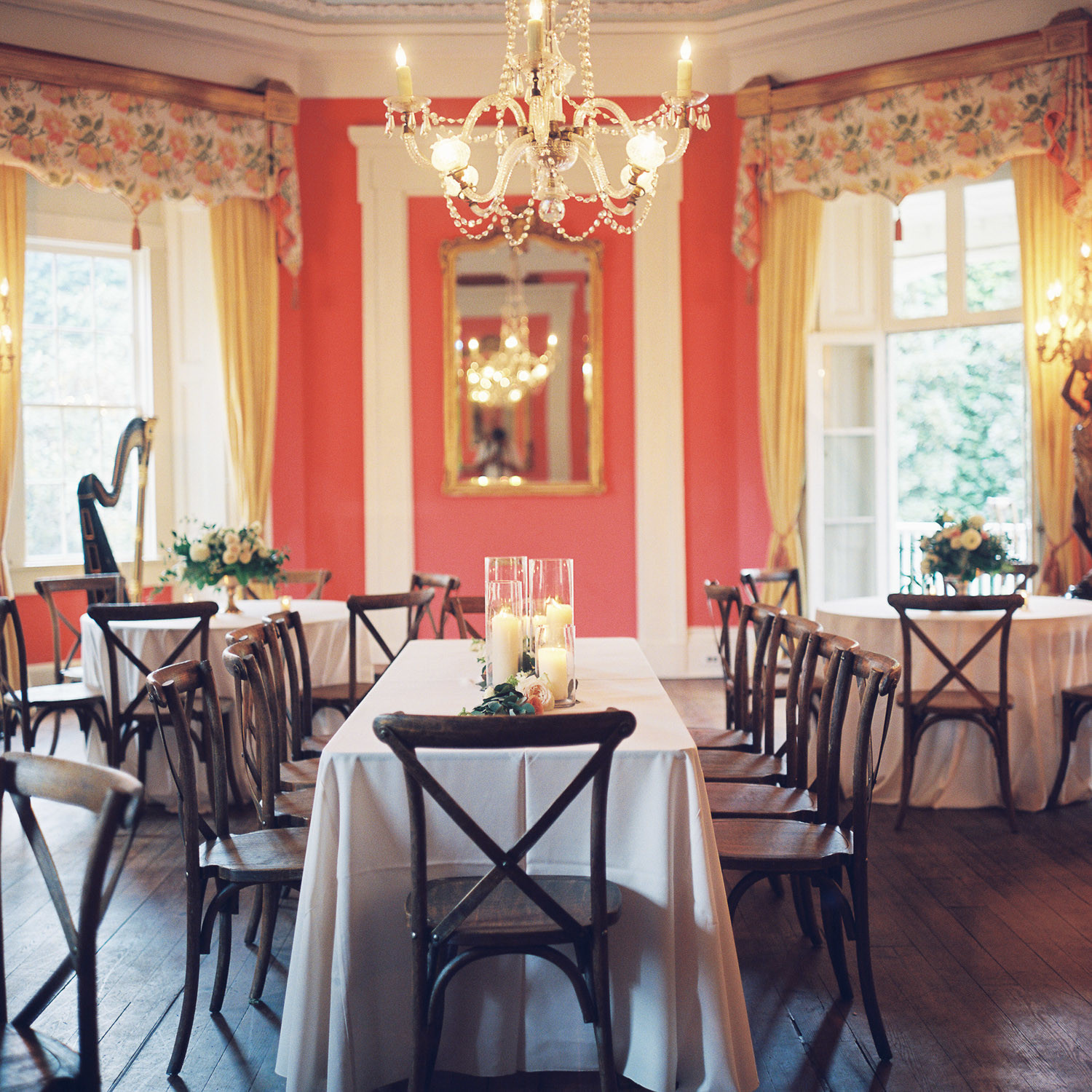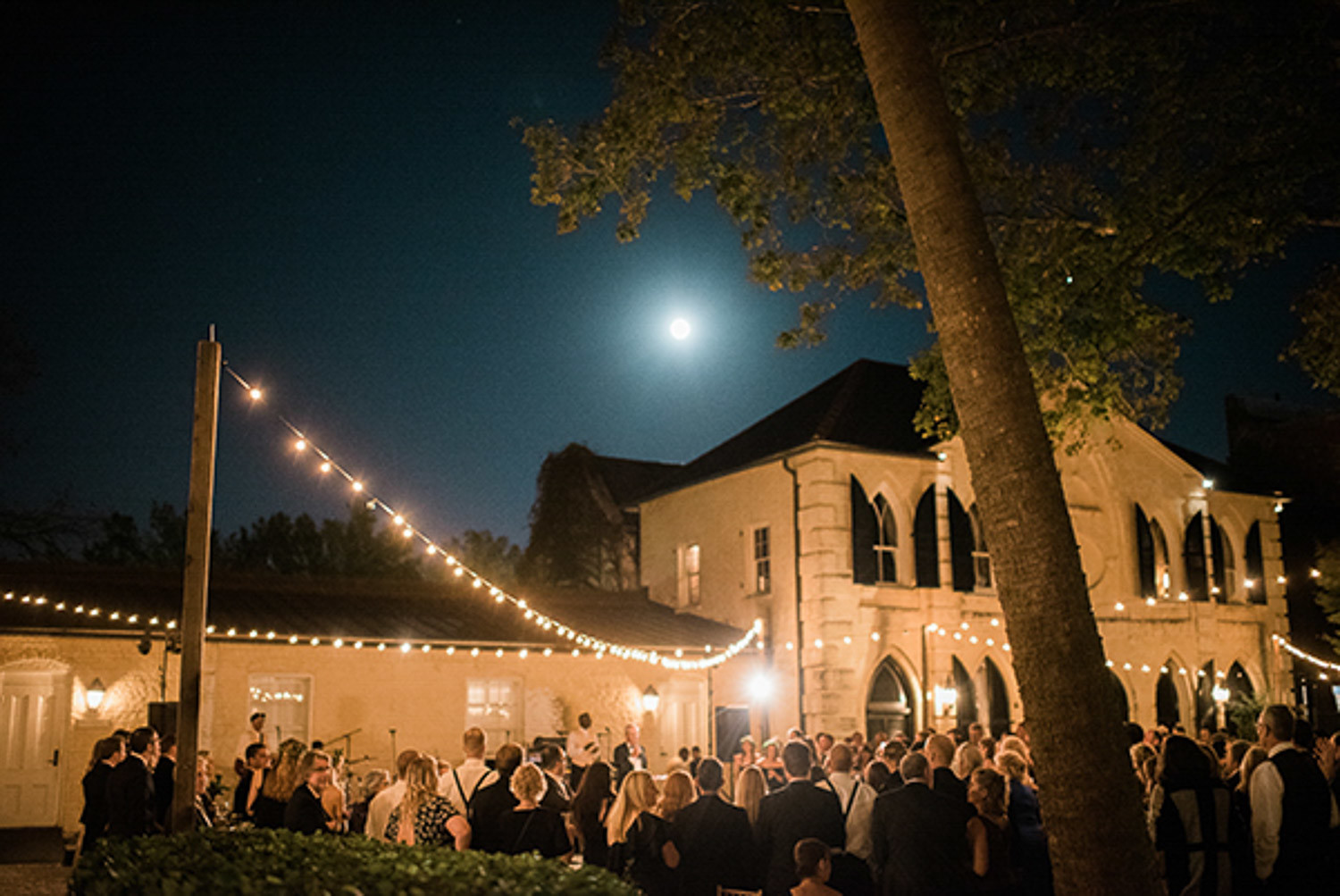 5. Middleton Place Plantation
Middleton Place Plantation is home to some of the most beautiful fields and flowers in the low country. Middleton offers sprawling acres of land to plan a wedding. Middleton also hosts the most incredible tent weddings, where guests can see a deeply colorful South Carolina sunset. In addition, brides also have the option of planning a reception at The Rice Mill. Built in 1851 by Williams Middleton, the Rice Mill creates the perfect scenery for a cozy, indoor wedding- complete with a comfortably chic farmhouse aesthetic. If you're lucky- you'll catch a glimpse of some of Middleton's prominent wildlife. // Located at 4300 Ashley River Rd, Charleston, SC 29414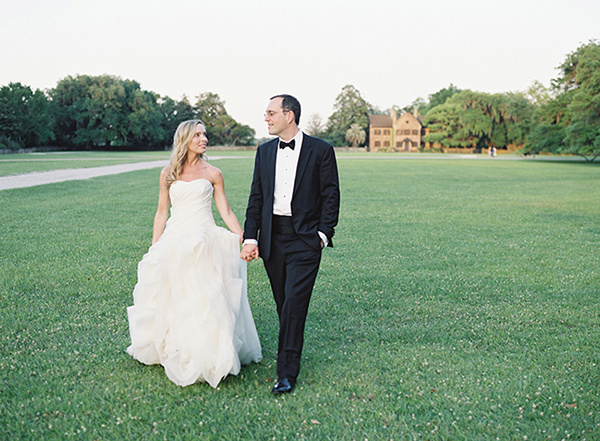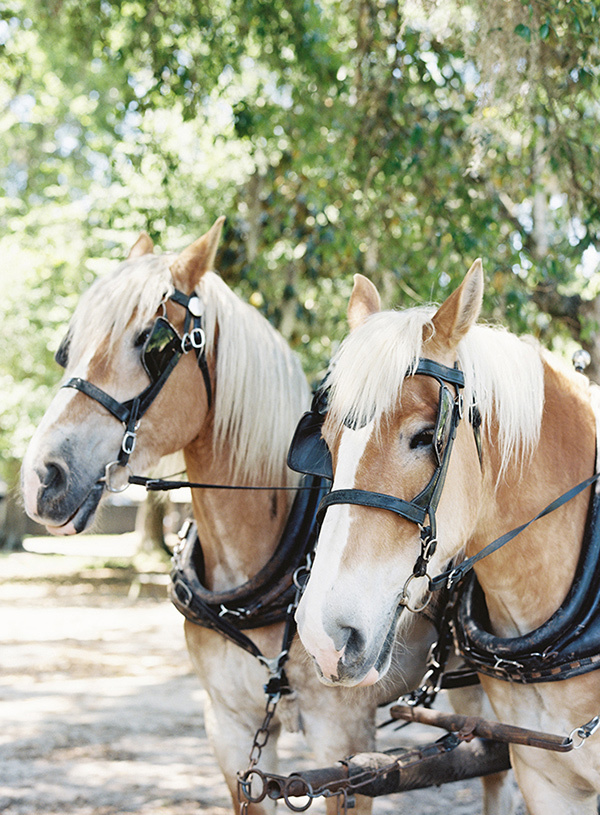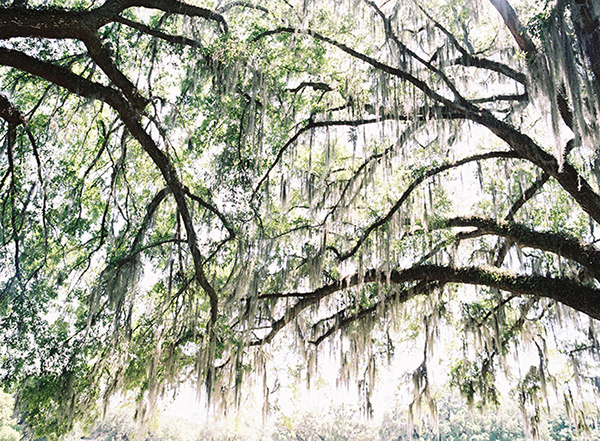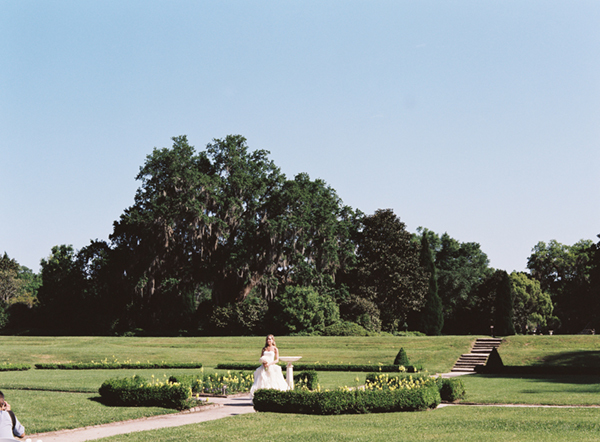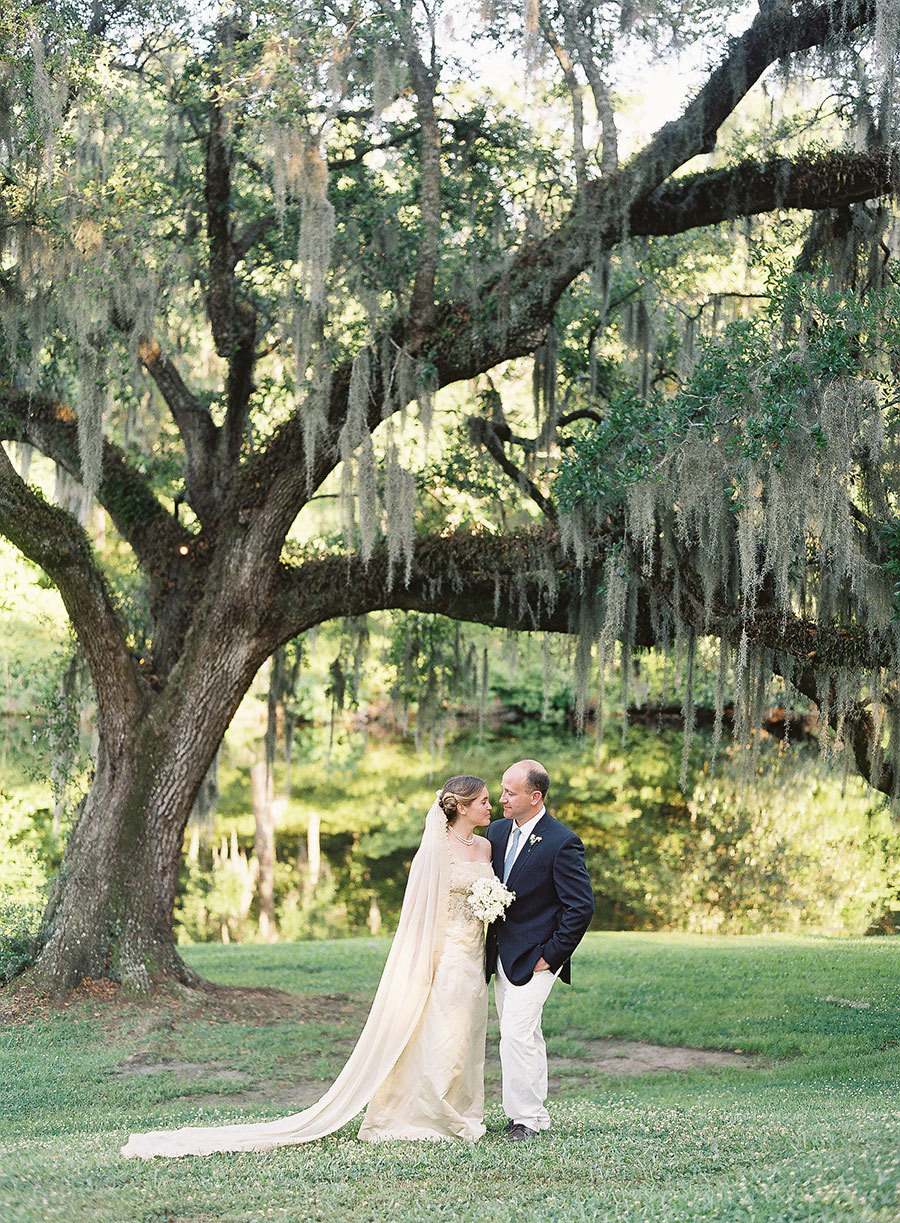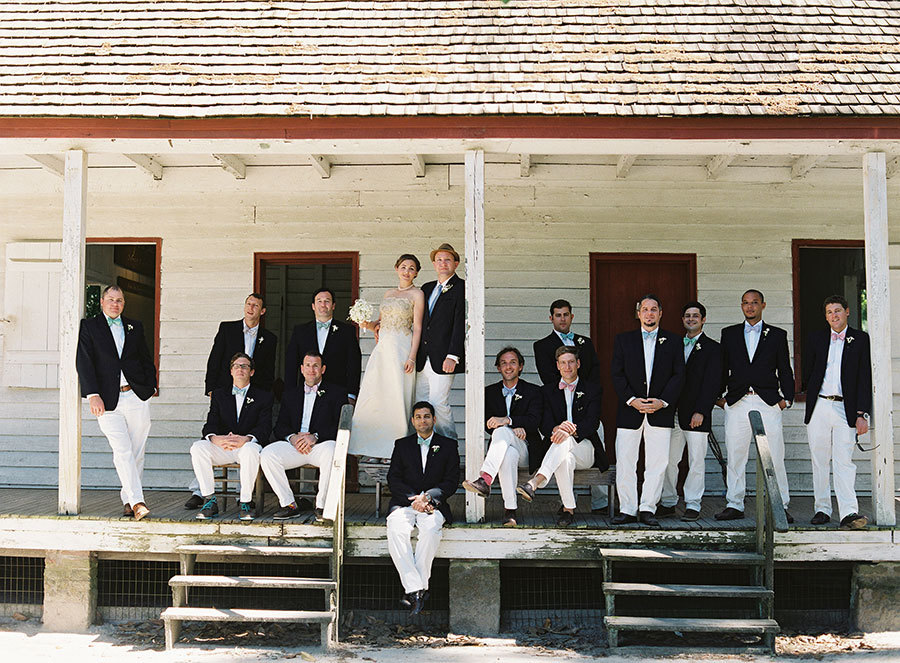 6. The River Course
Slightly south of Charleston is a beautiful beach town called Kiawah Island. On Kiawah is where you can find The River Course and the equally beautiful Ocean Course. The River Course is a gorgeous spread of land overlooking the Kiawah Island Golf Course. Wedding altars can be placed overlooking the golf course, the River House, or inside the River House. // Located at 10 River Course Ln, Johns Island, SC 29455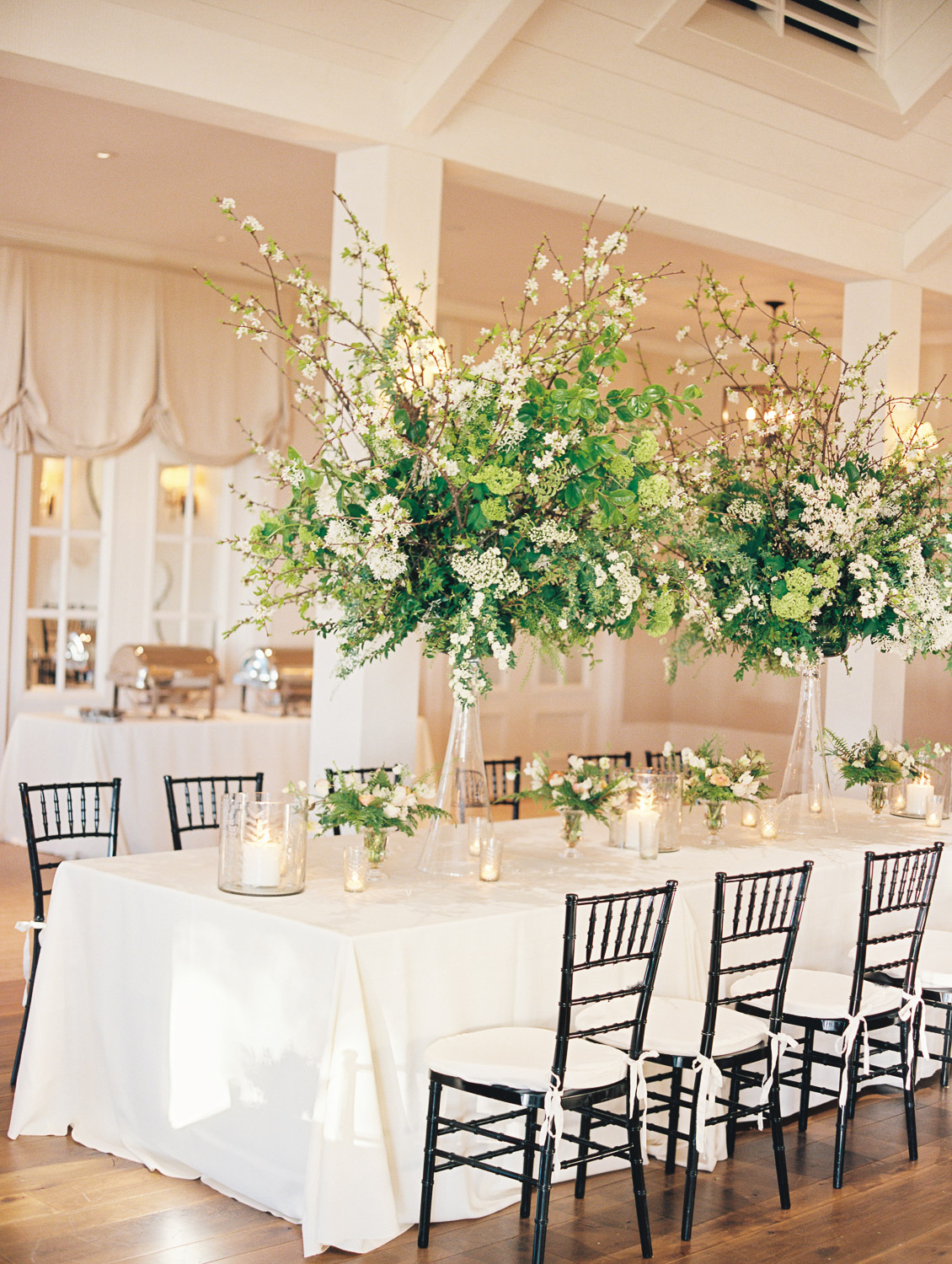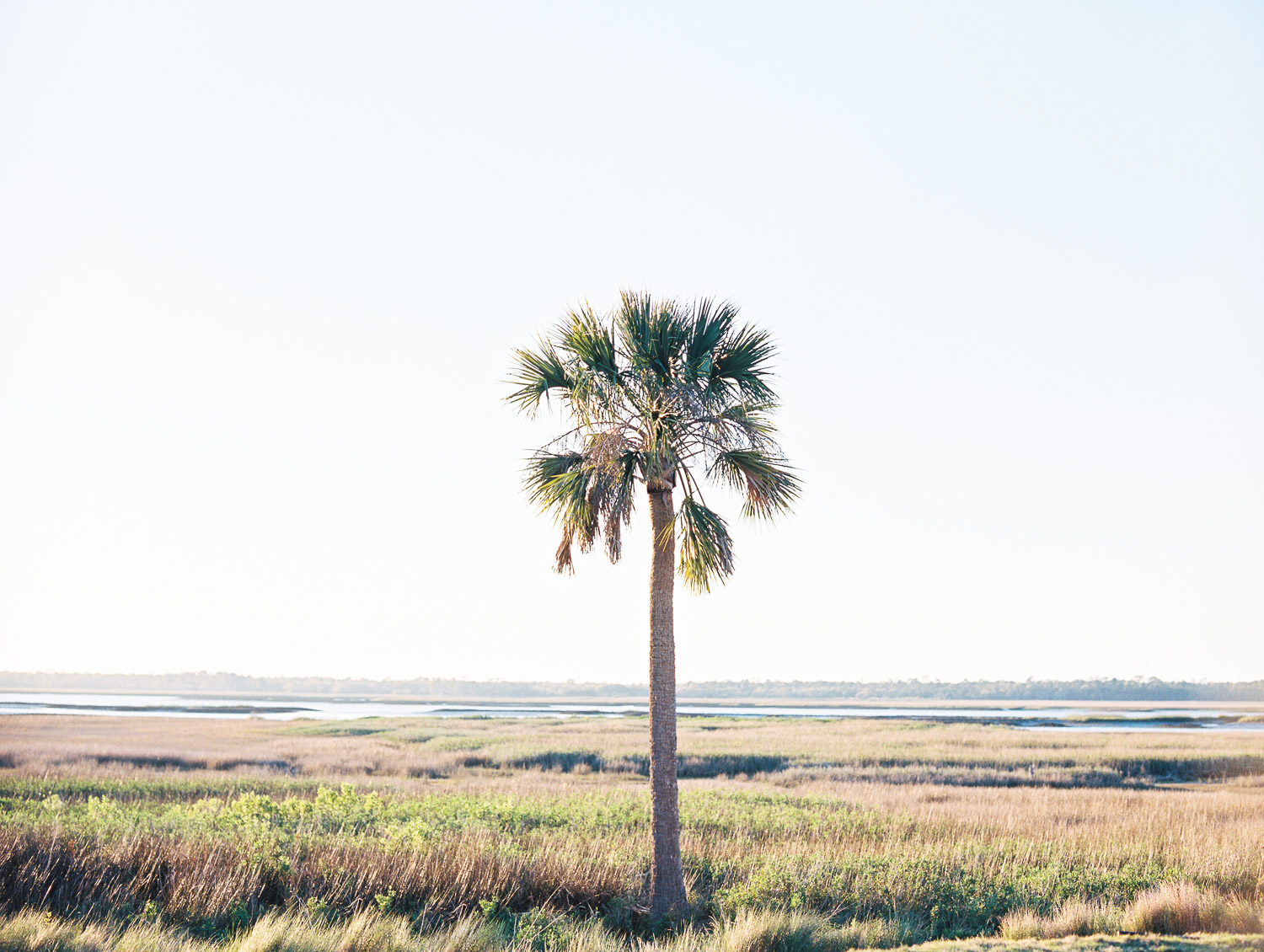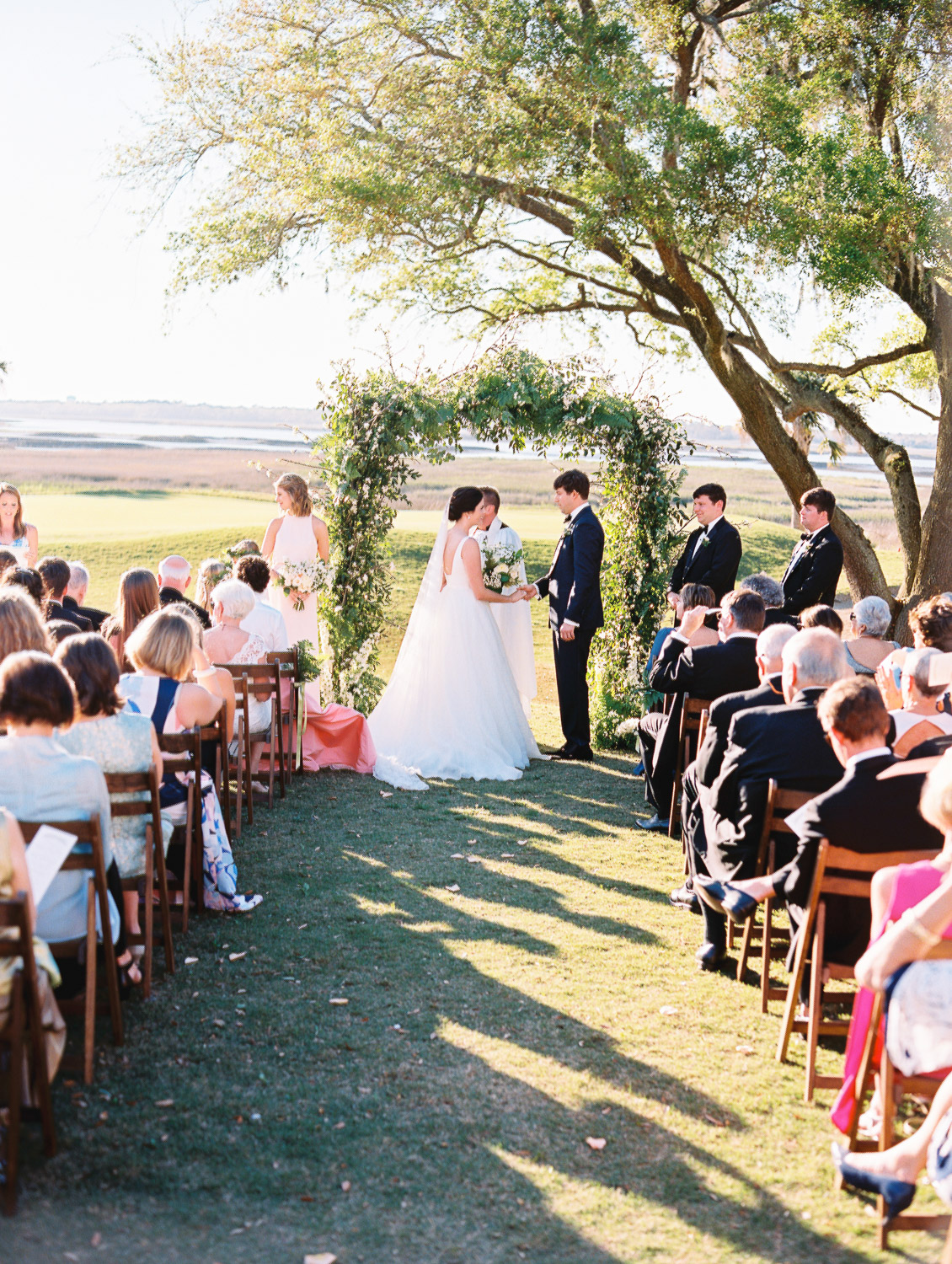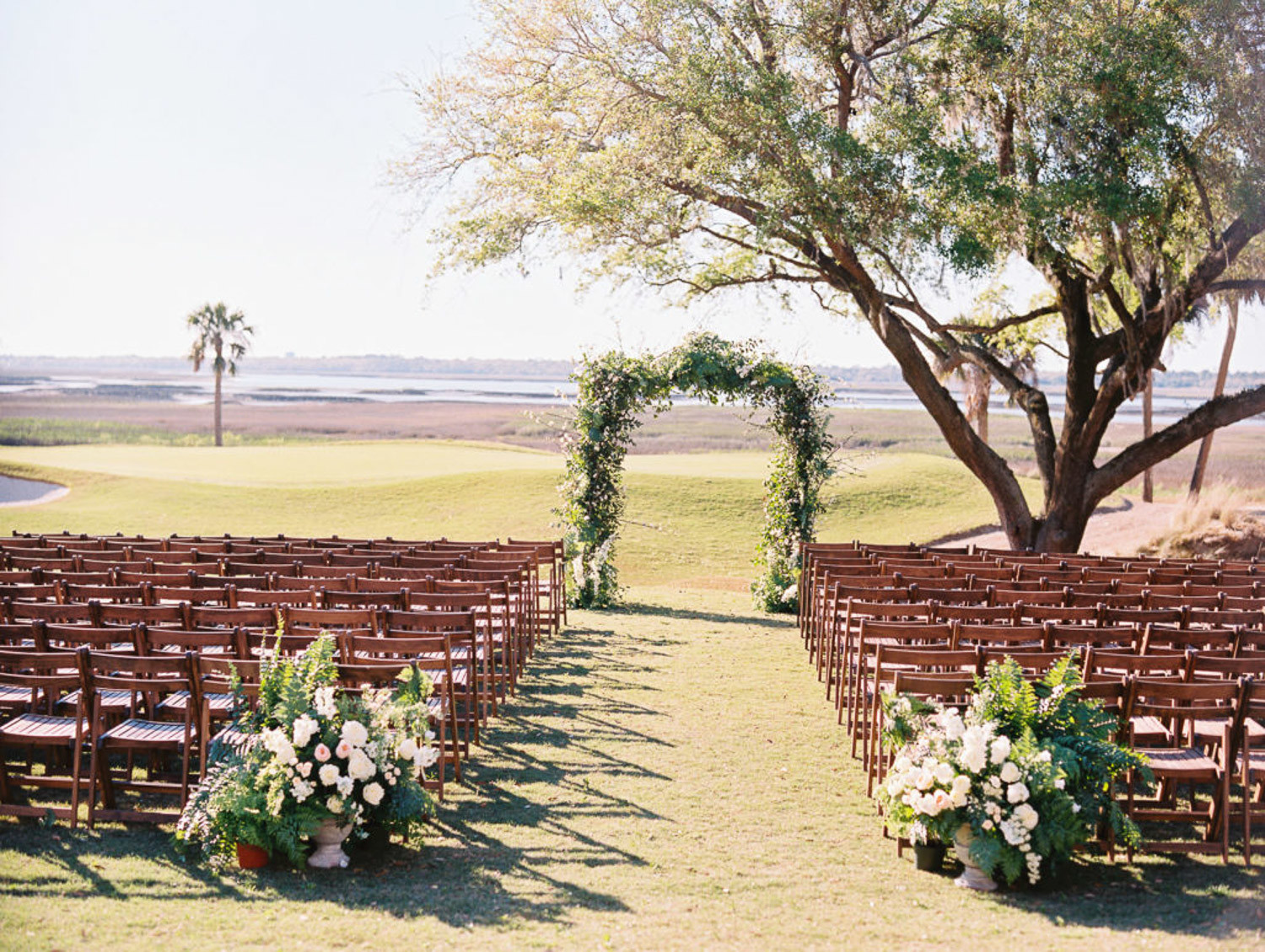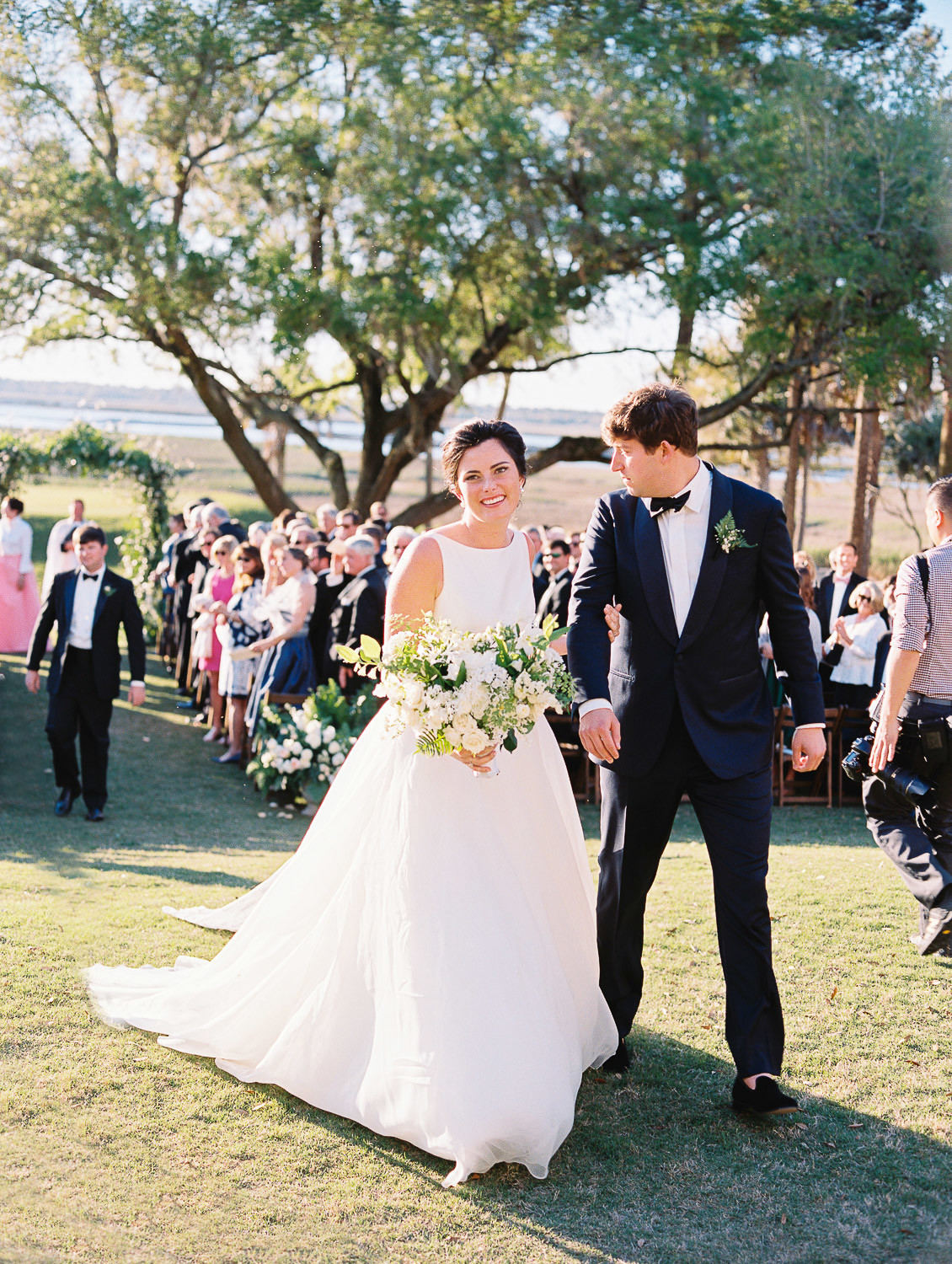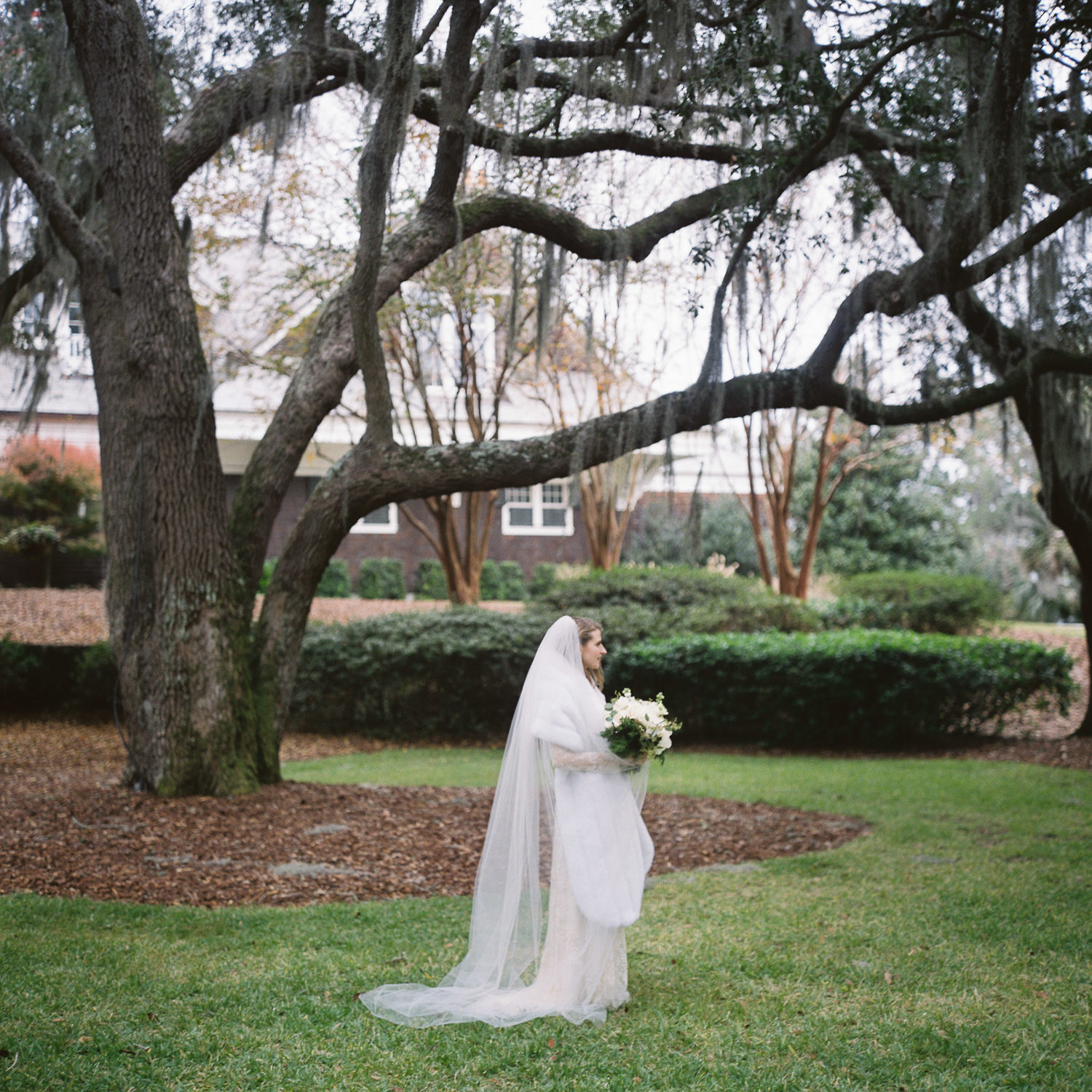 7. Gibbes Museum of Art
In the center of Downtown Charleston lies the Gibbes Museum of Art. While Gibbes may not be a traditional setting for a wedding, it is an absolutely beautiful venue to veer from traditional style and create a wedding of your own. Featured in Over the Moon- a Vogue blog- Gibbes Art Museum attracts visitors with a Tiffany-style glass dome and priceless art gallery. // Located at 135 Meeting St, Charleston, SC 29401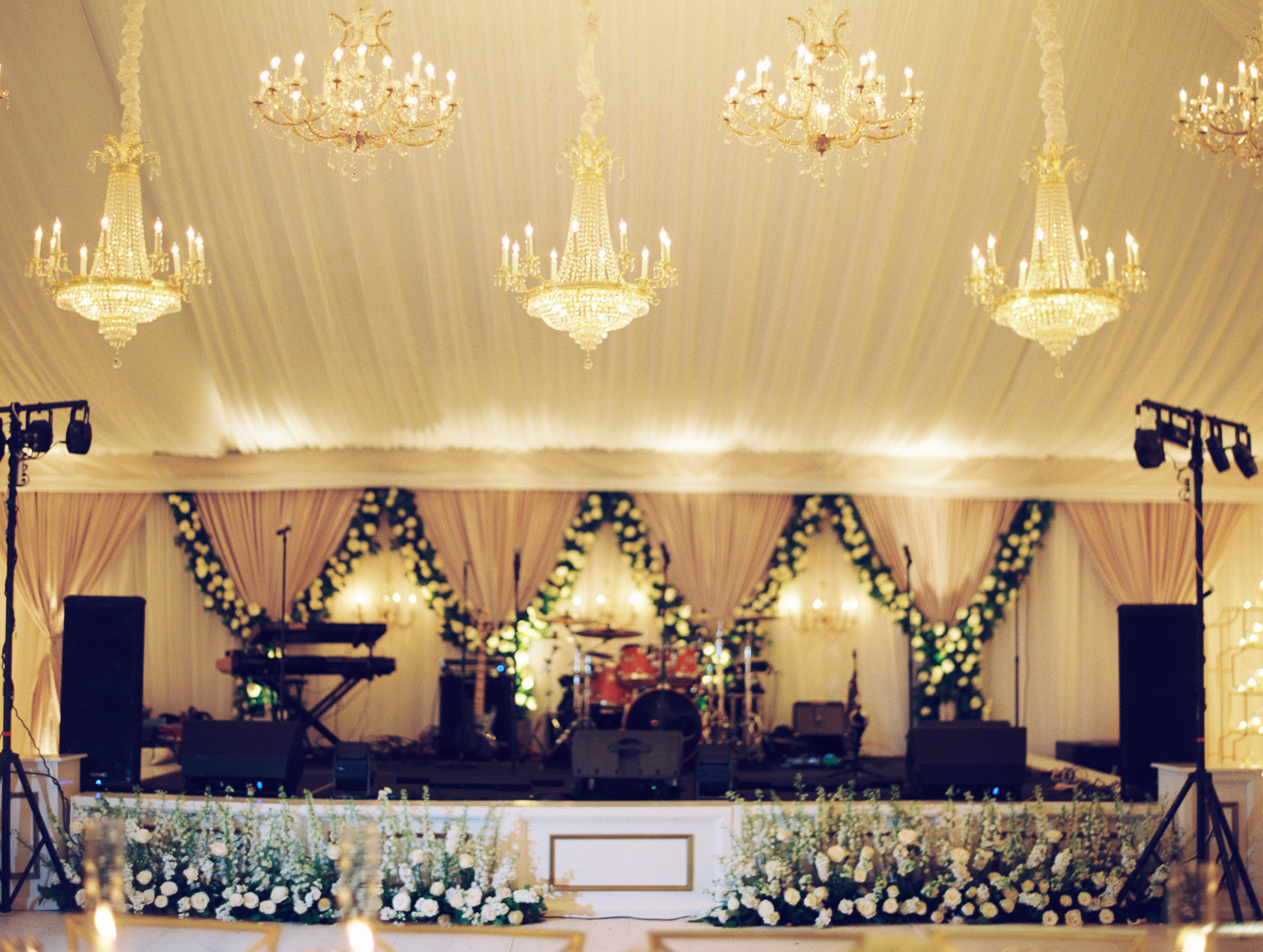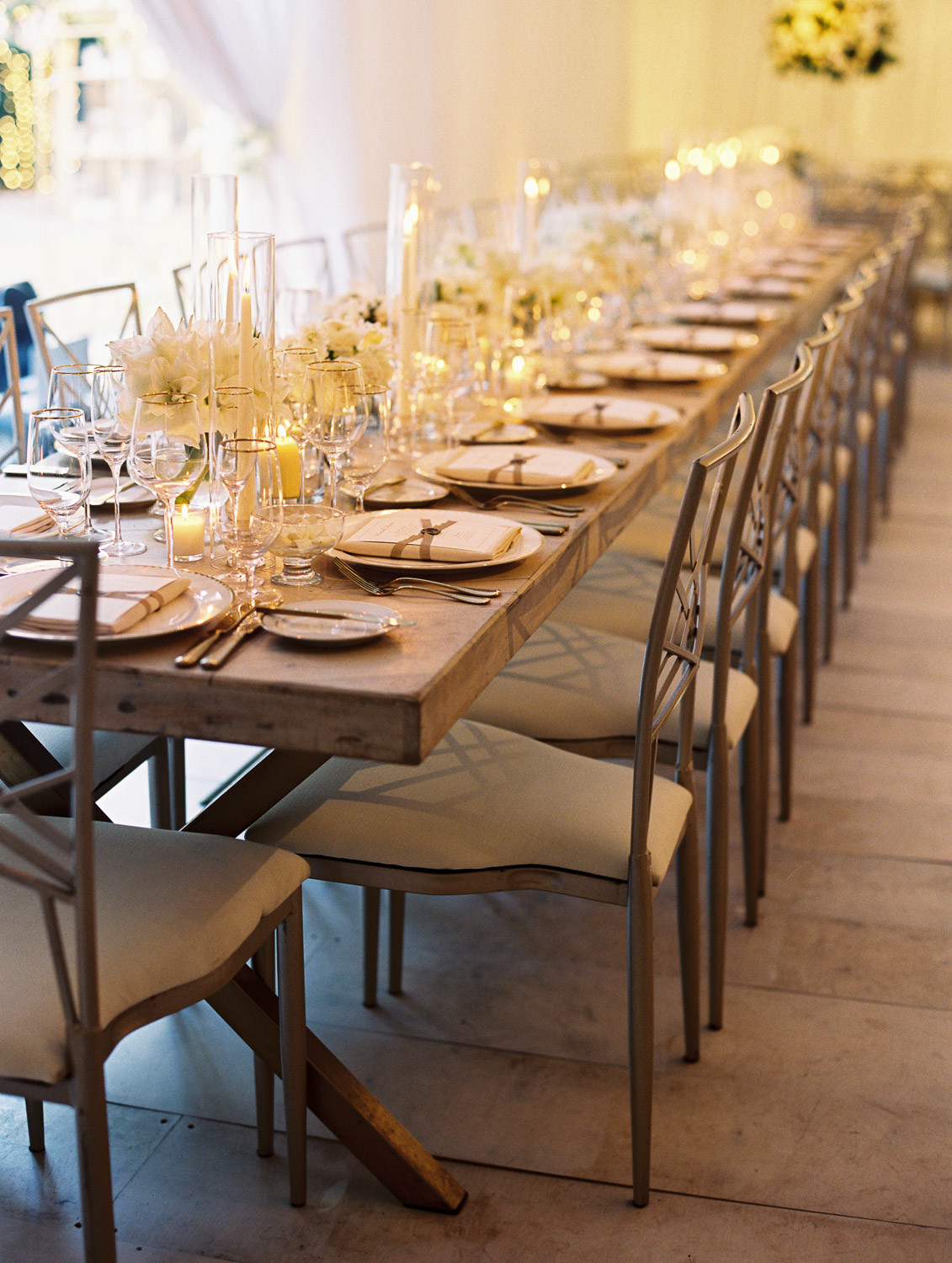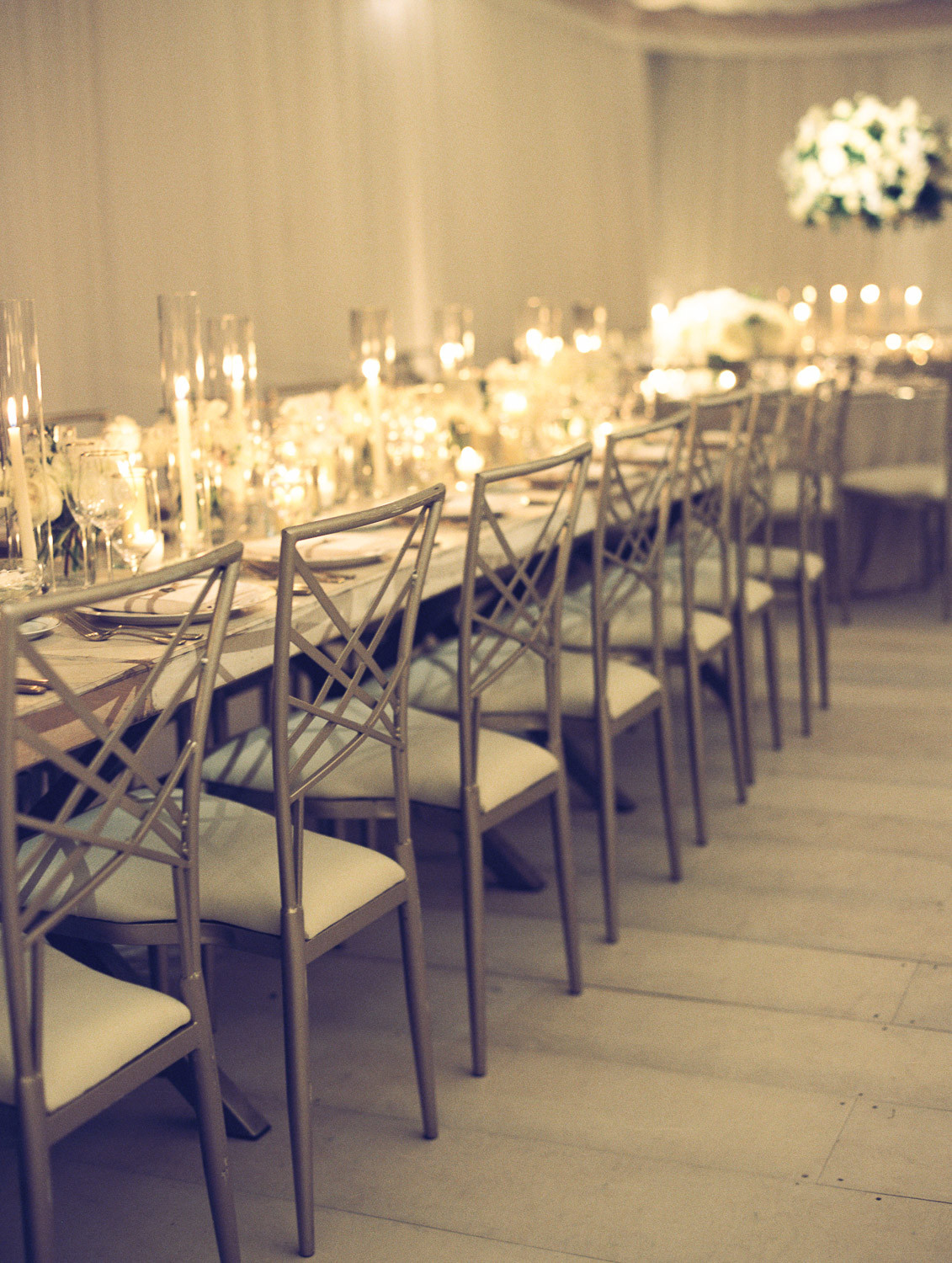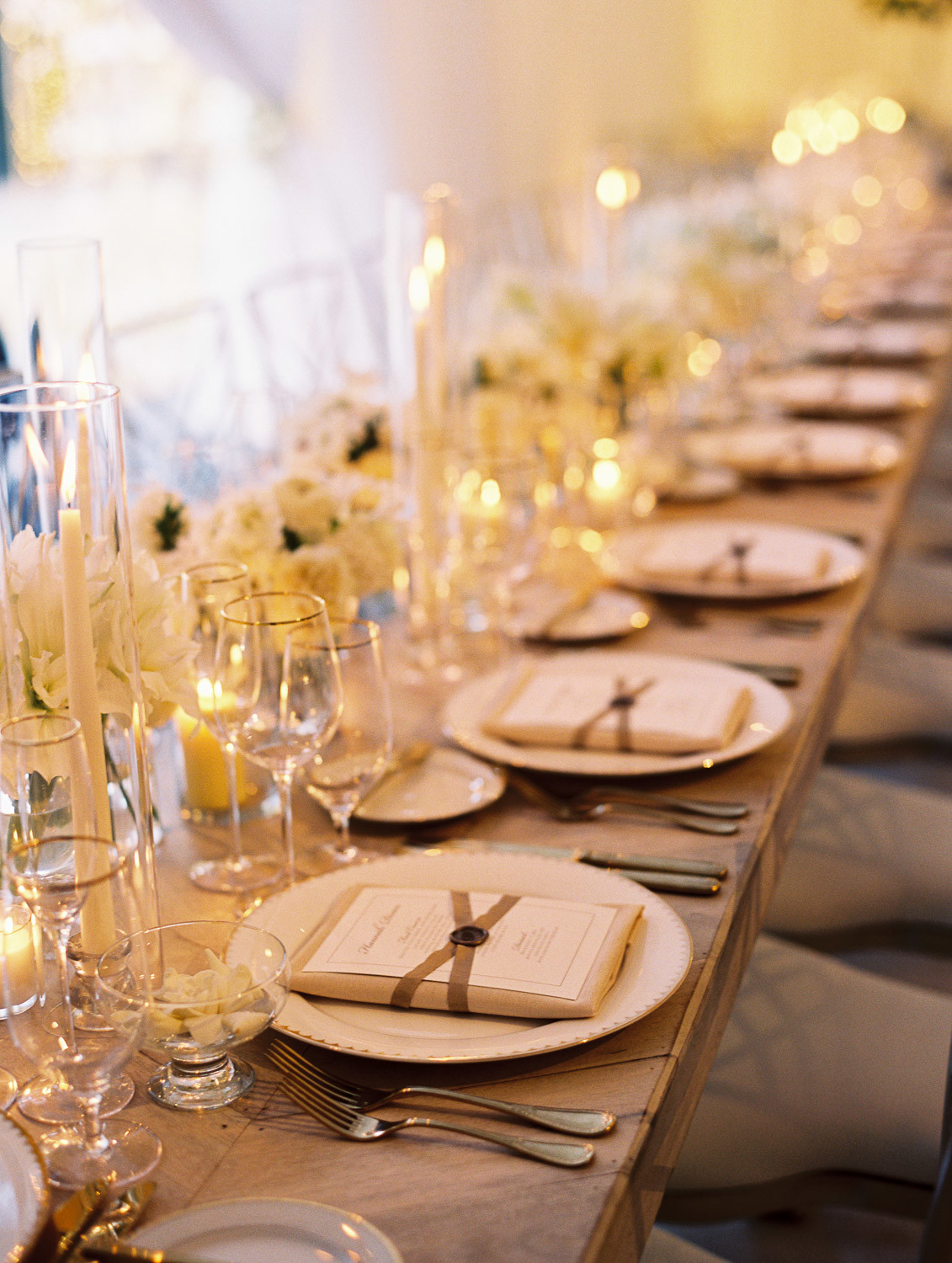 8. Magnolia Plantation and Gardens
Magnolia Plantation is one of the most naturally stunning plantations in South Carolina. Marked by miles of epic flower growth, Magnolia Plantation and Gardens is a natural destination for anyone desiring a classic Charleston wedding in the spring. Magnolia also features a chic red bridge and famous white bridge which creates a stunning reflection in the water below it. // Located at 3550 Ashley River Rd, Charleston, SC 29414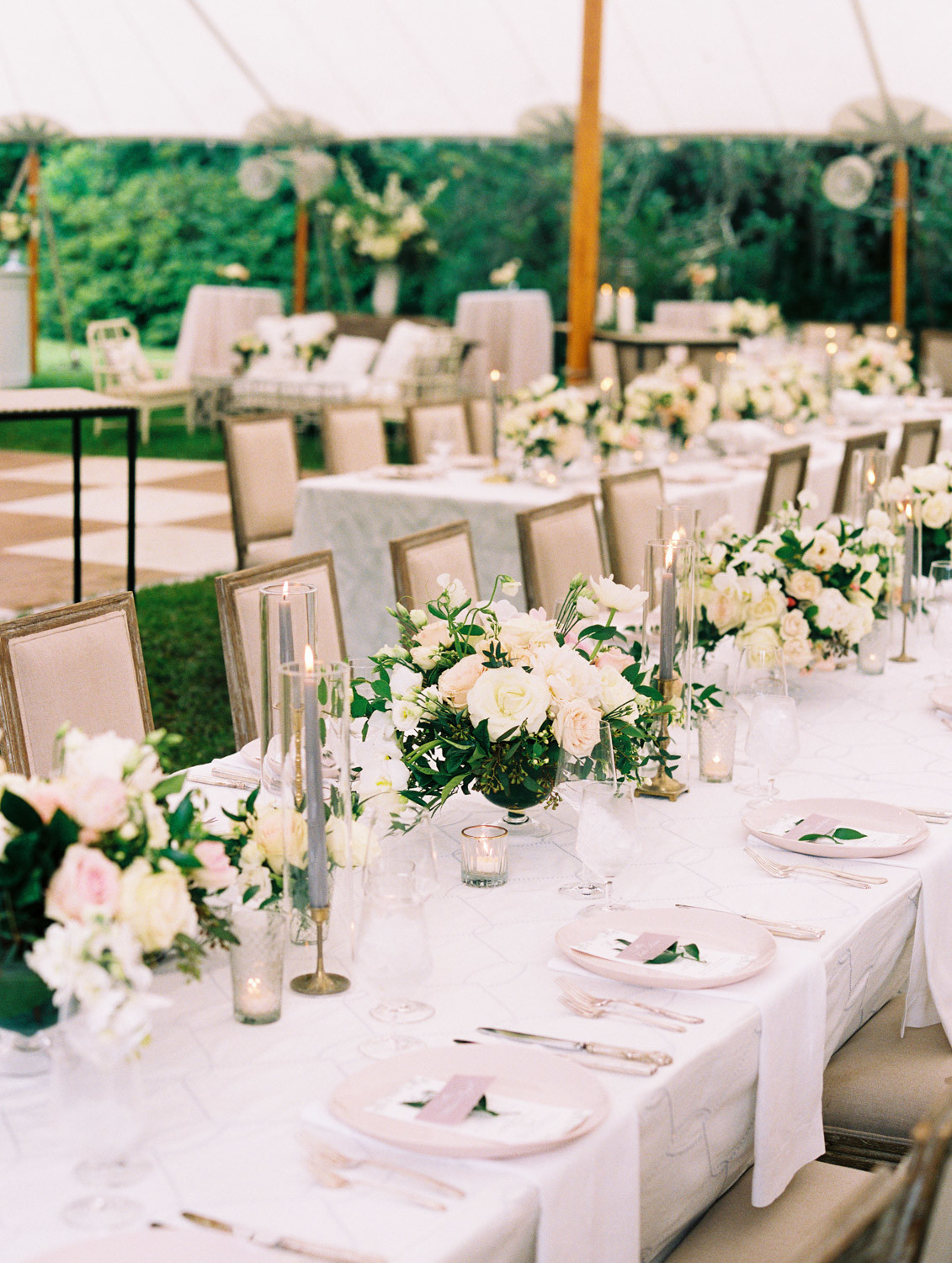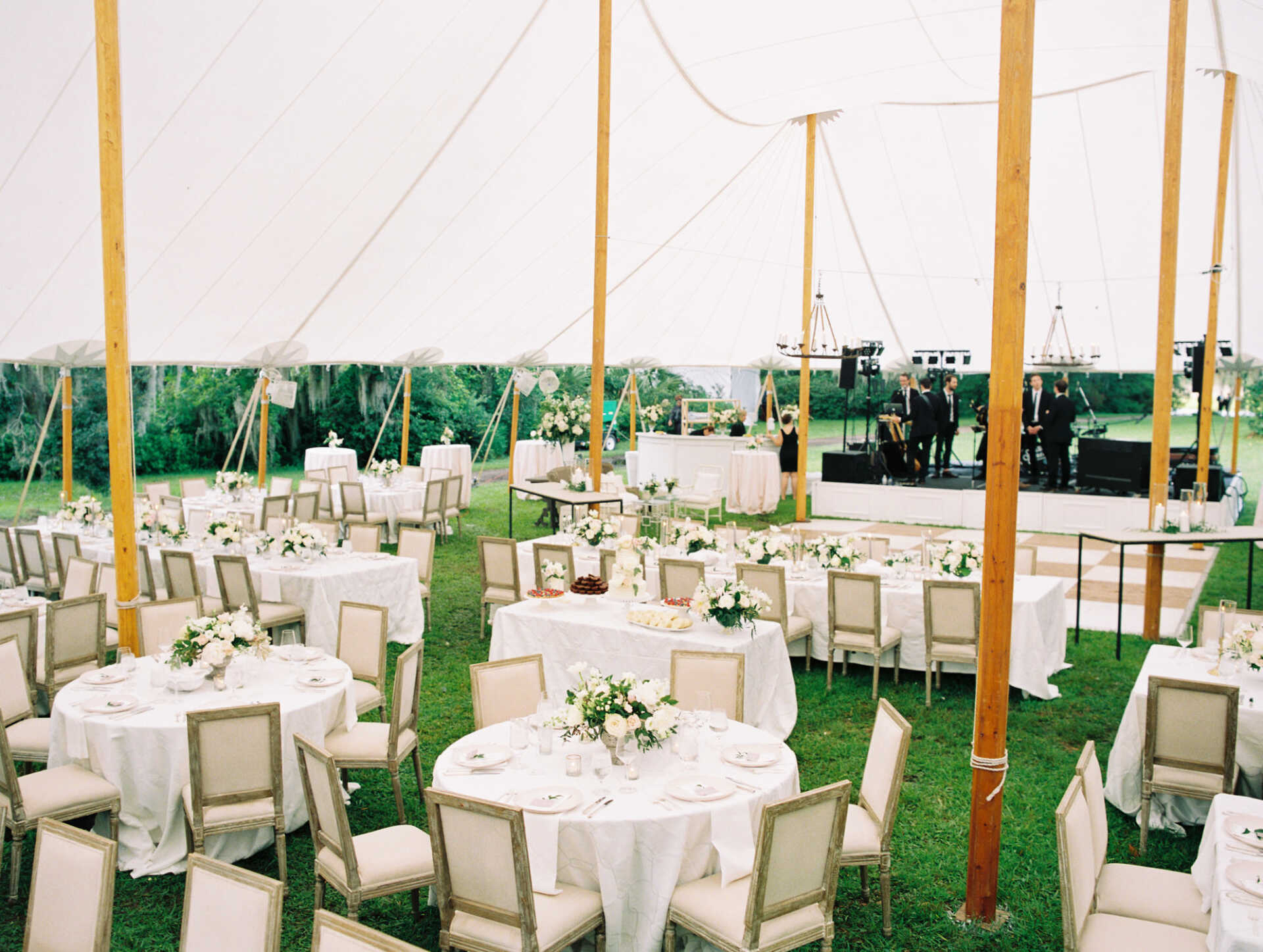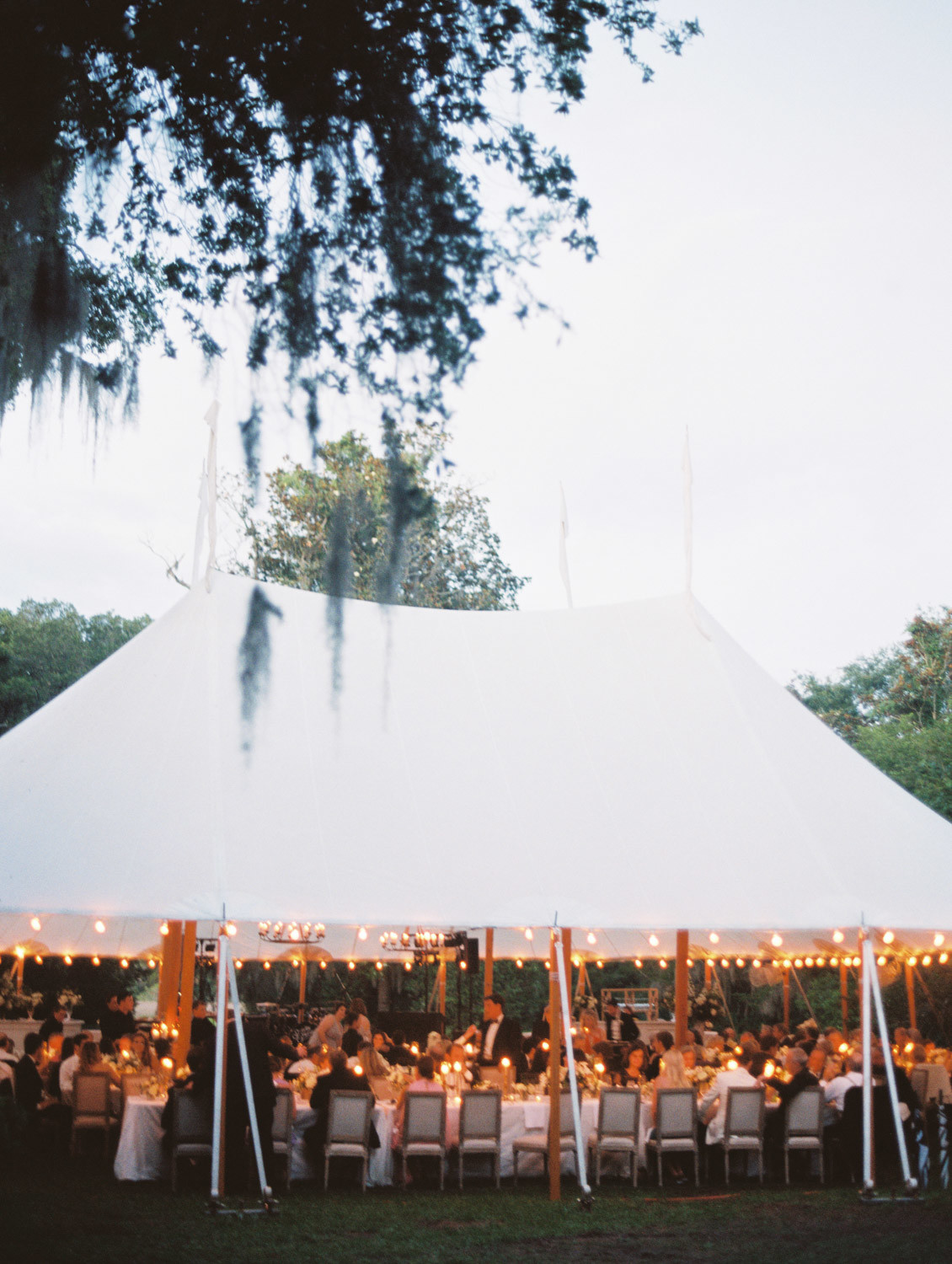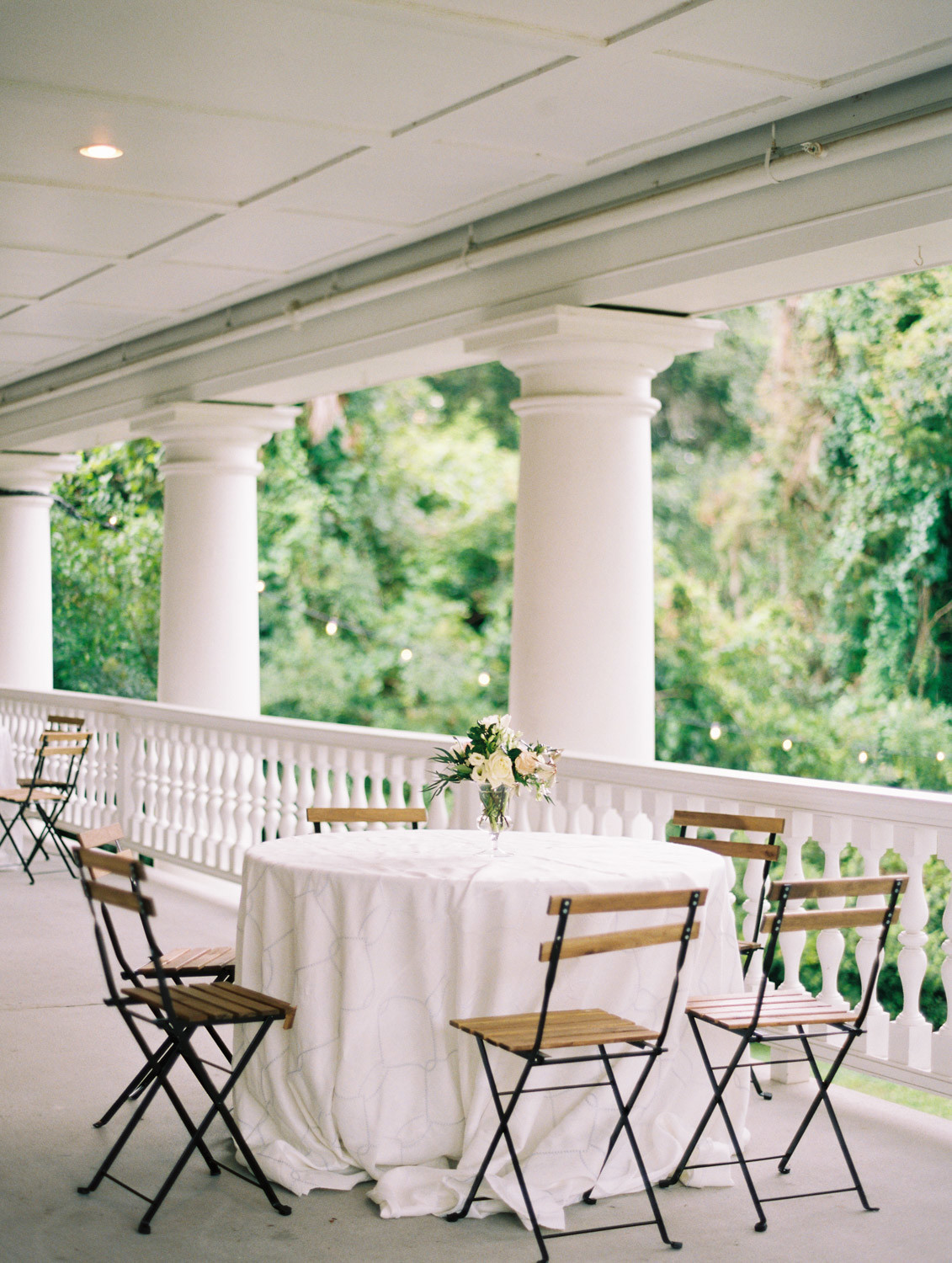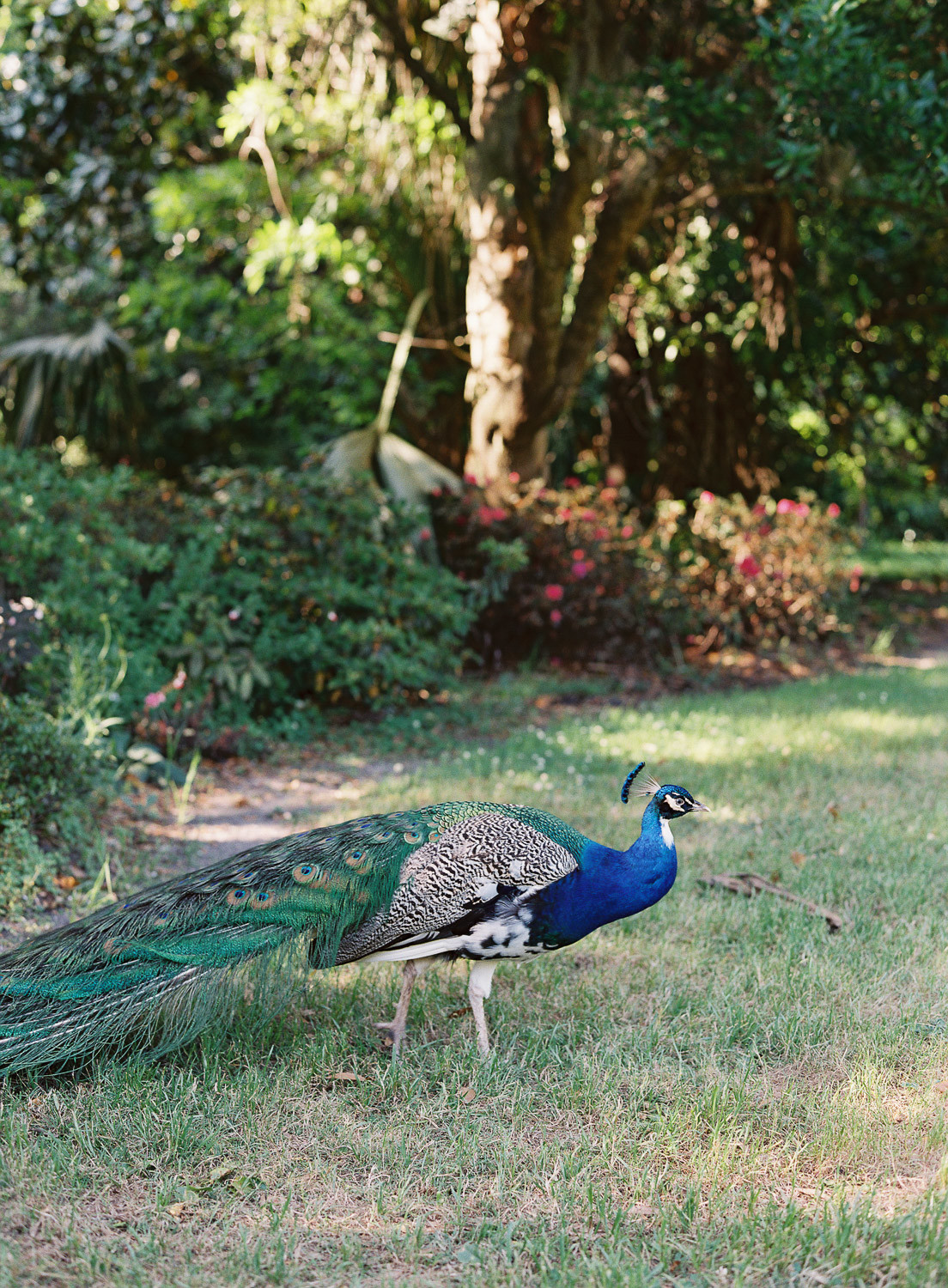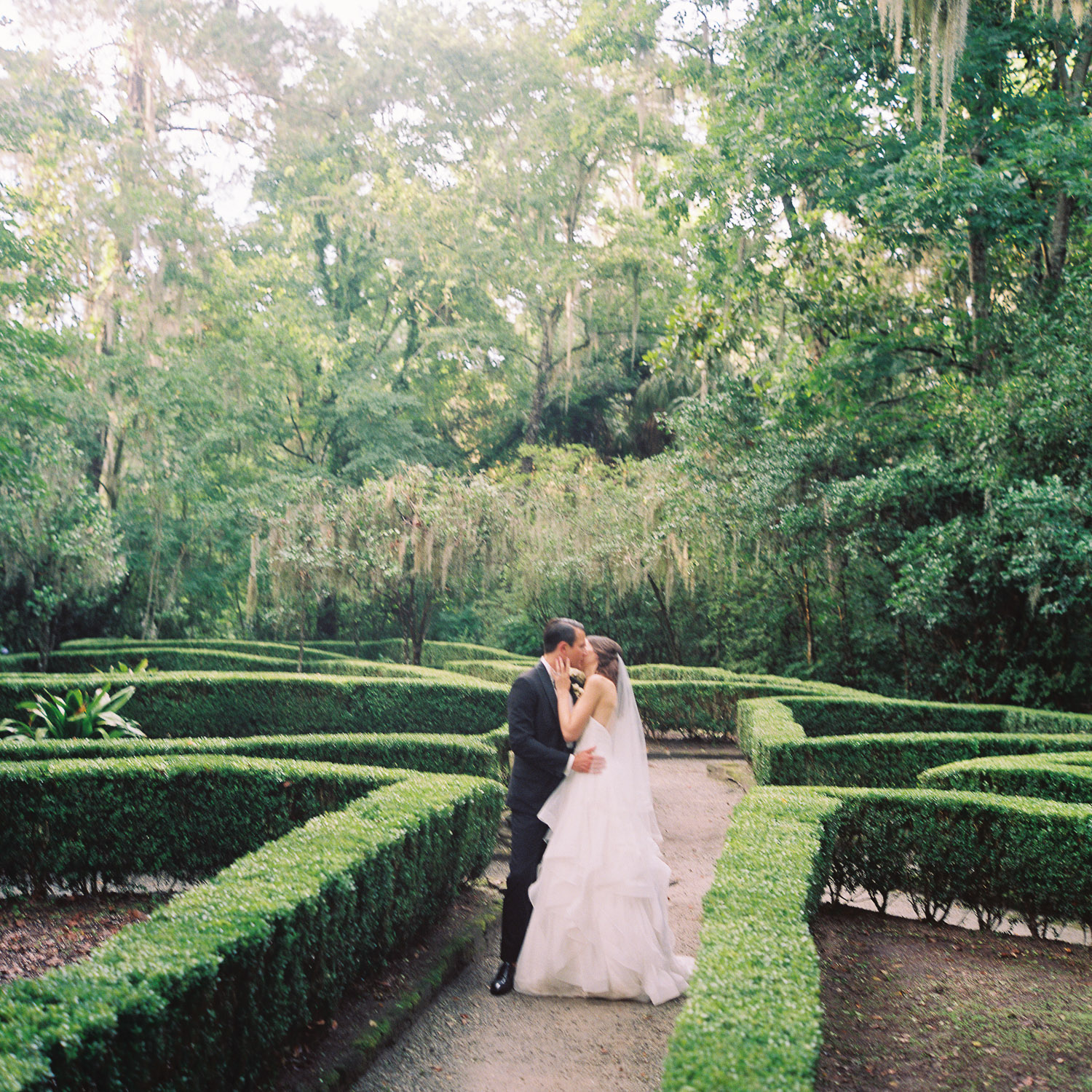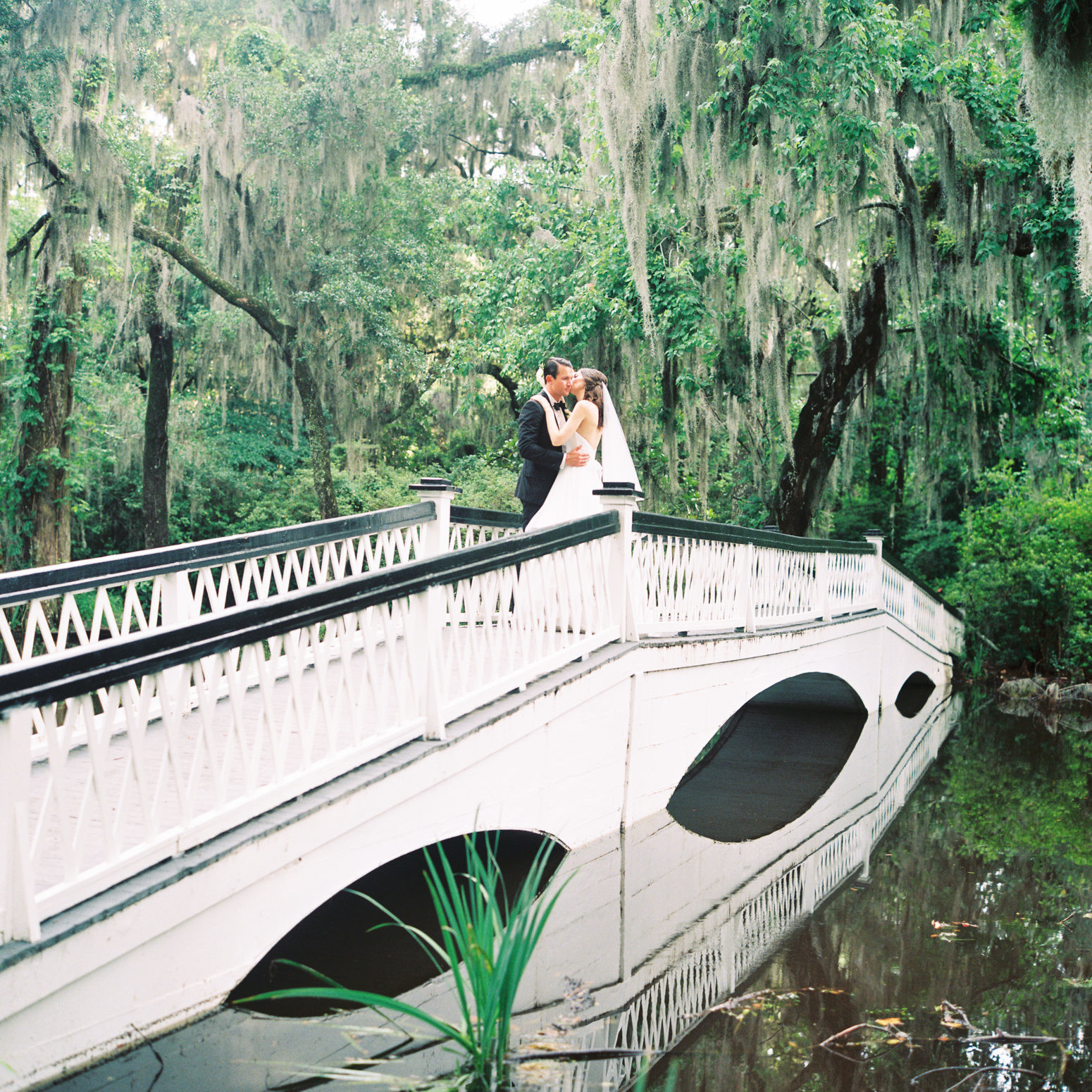 9. Cannon Green
Cannon Green channels the idea of southern hospitality and charm. Between the Courtyard, Garden Room, and Trolley Room- you will find an amazing wedding experience that grows more elegant with time. Cannon Green is even commonly known for hosting rehearsal dinners. So, if you find you prefer one wedding venue over this, consider Cannon Green as a gorgeous location to host your rehearsal dinner. // Located at Right Side, 103 Spring St, Charleston, SC 29403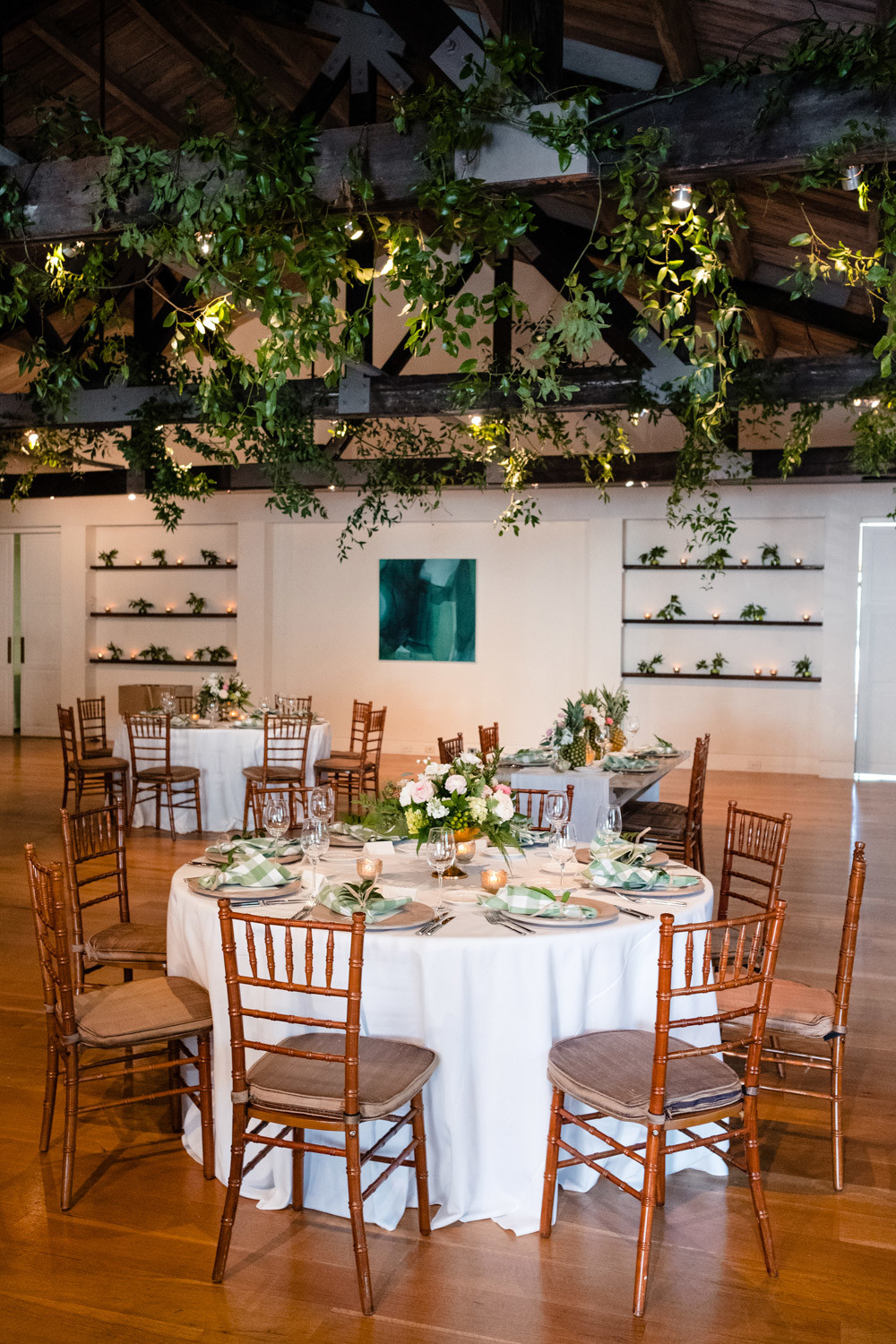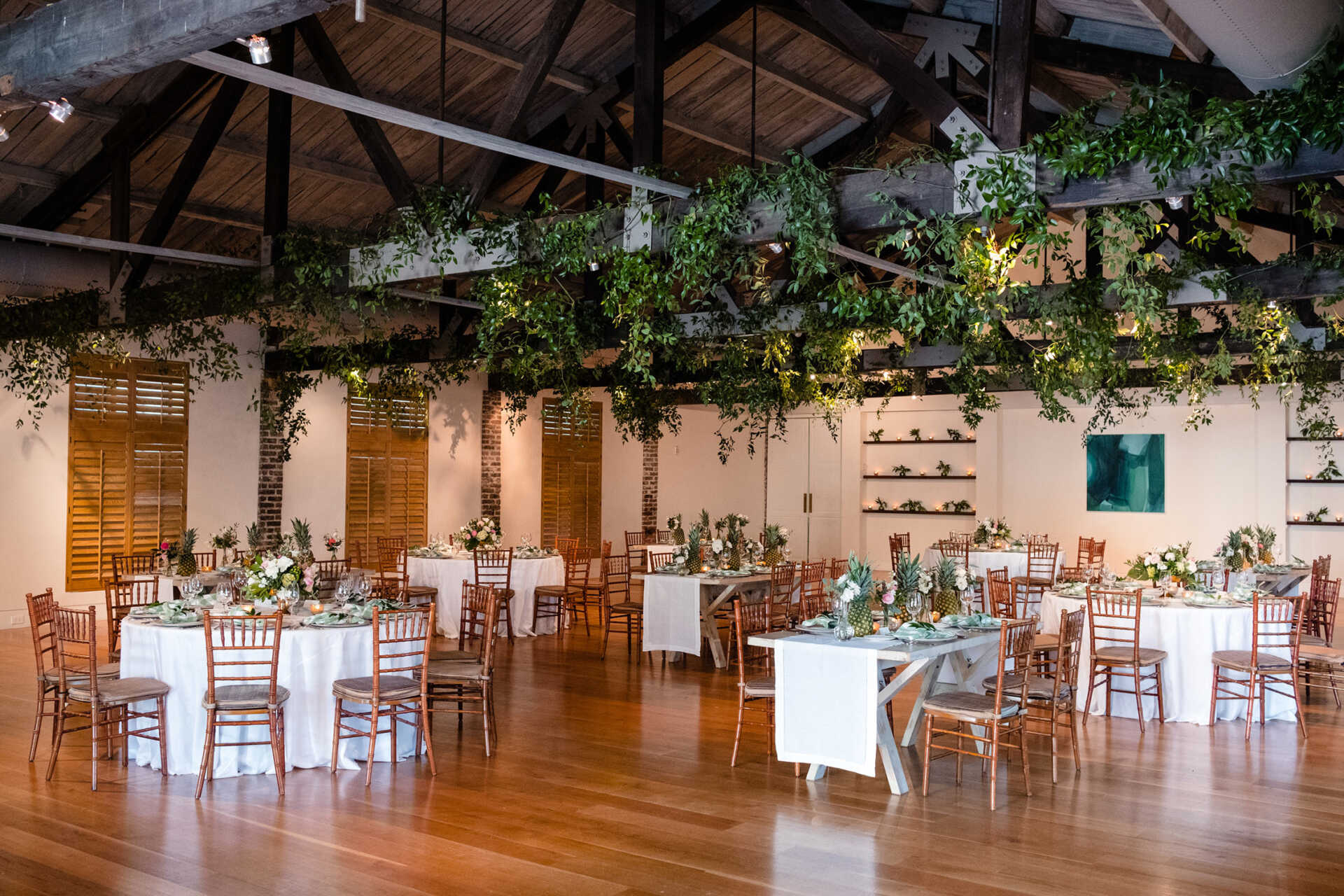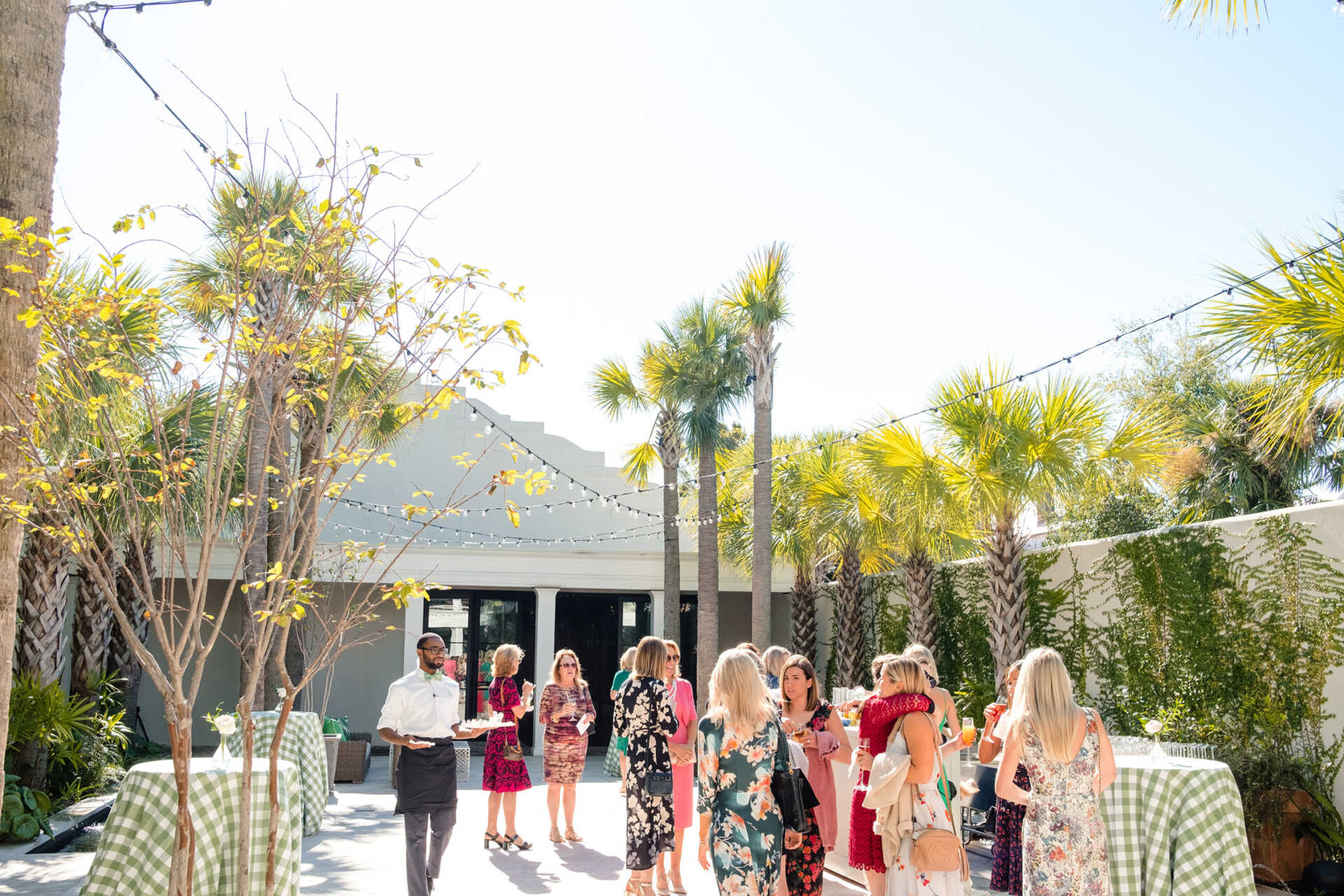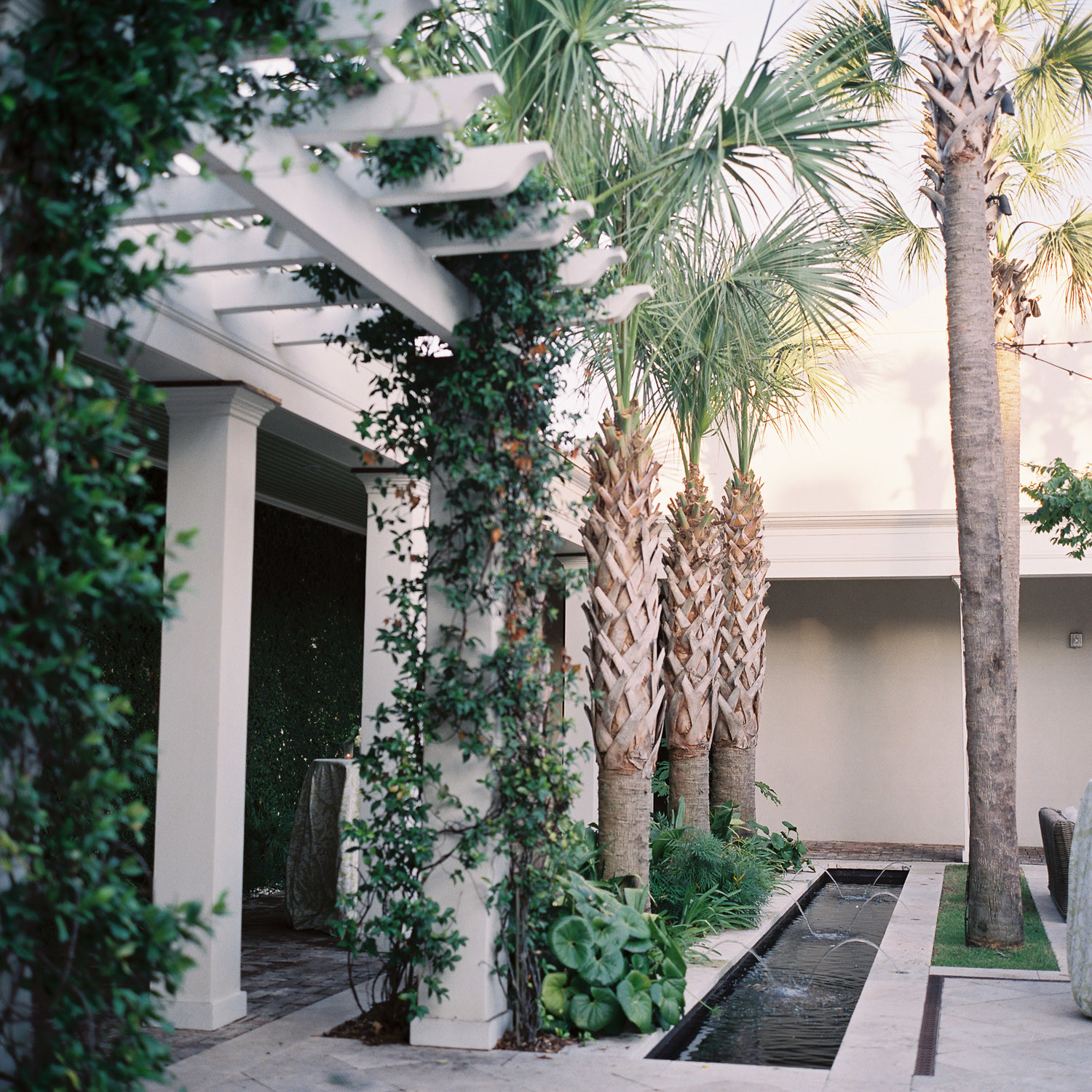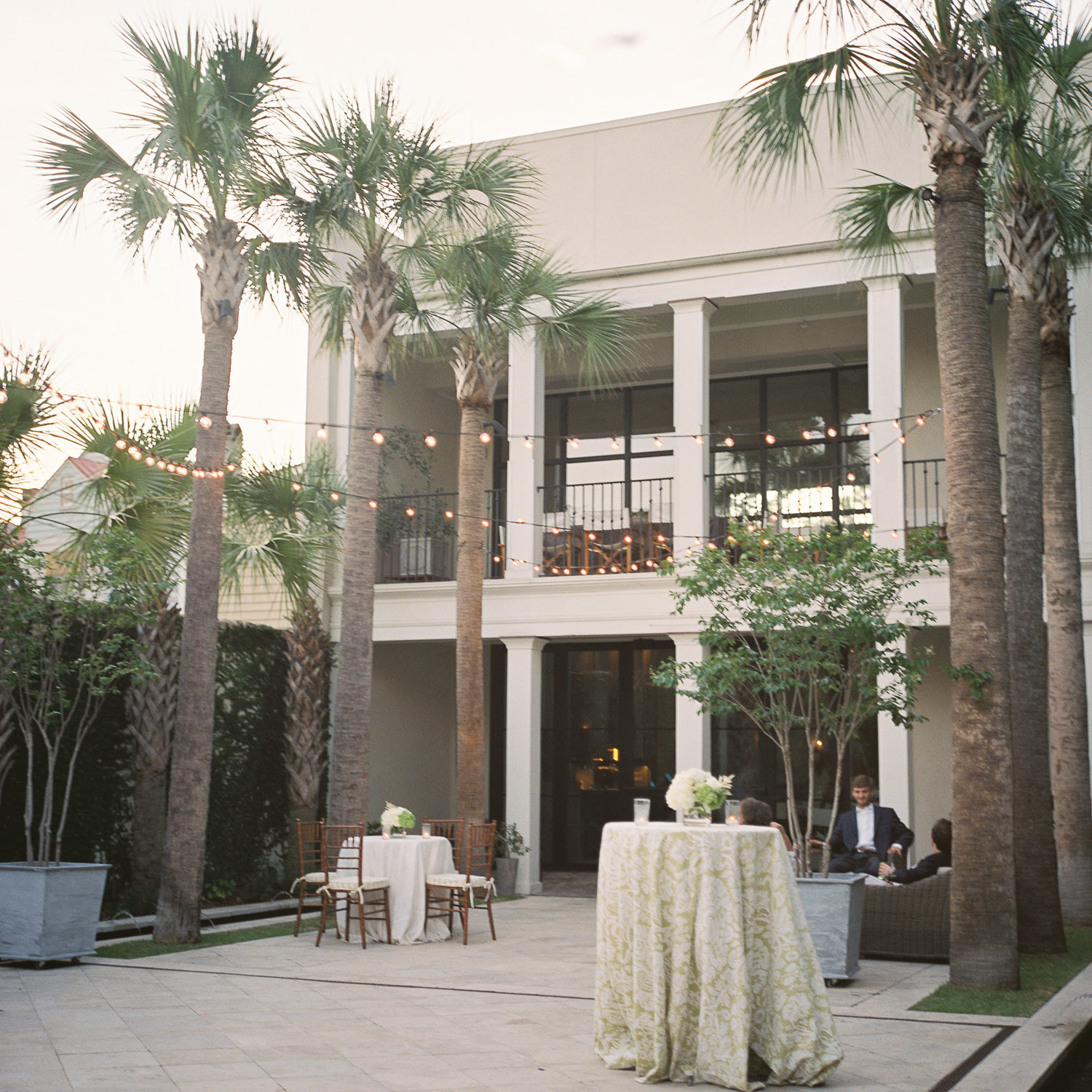 10. The RiverOaks
The RiverOaks is a beautiful space nestled into Charleston. Surrounded by overpowering oak trees and leading out to a stunning dock, the RiverOaks is one of the premiere venues for Charleston weddings. Both bohemian and classy weddings can be hosted here. The RiverOaks makes for a timeless beauty encapsulating all of Charleston's best natural features. // Located at 1165 15 Mile Landing Rd, Awendaw, SC 29429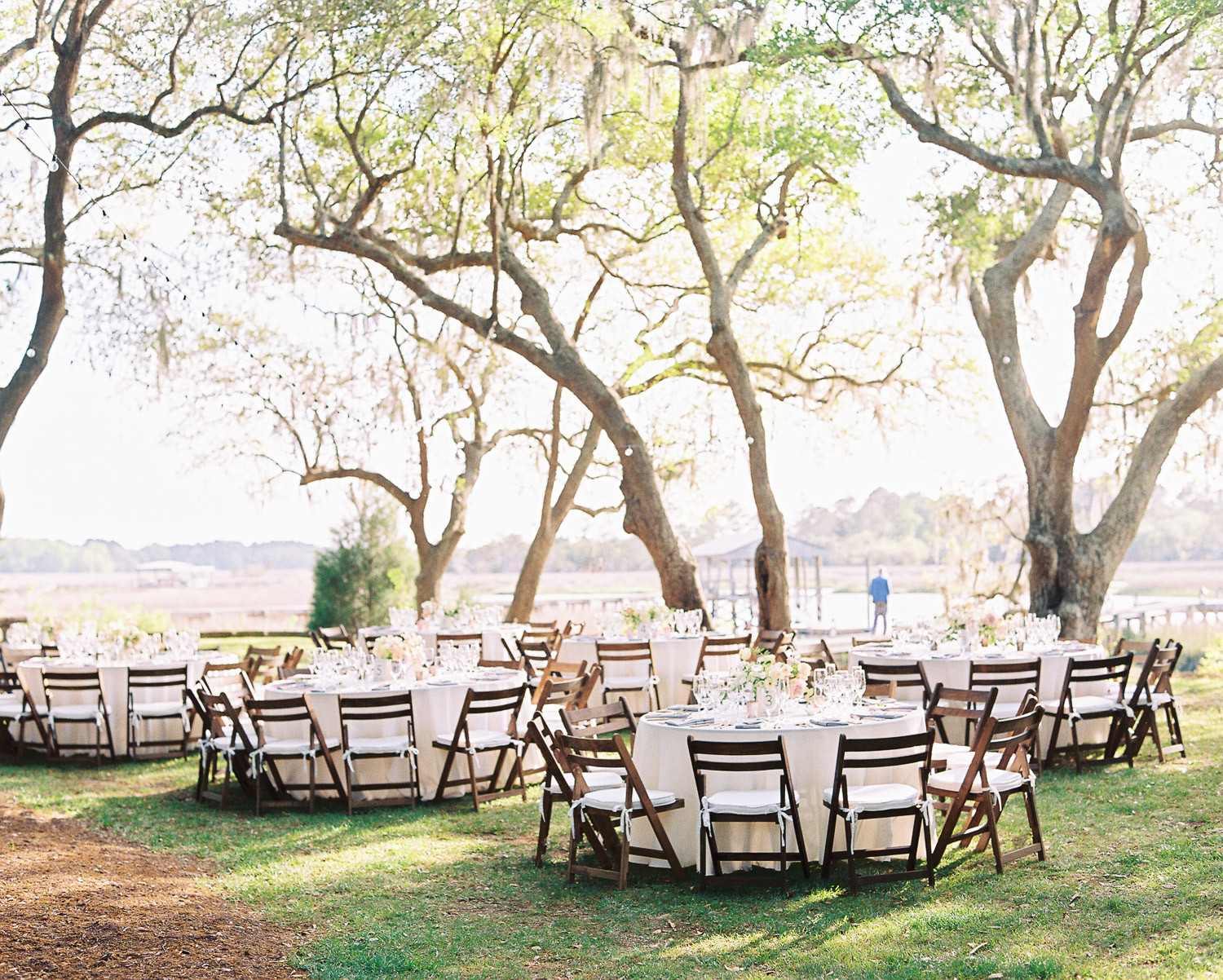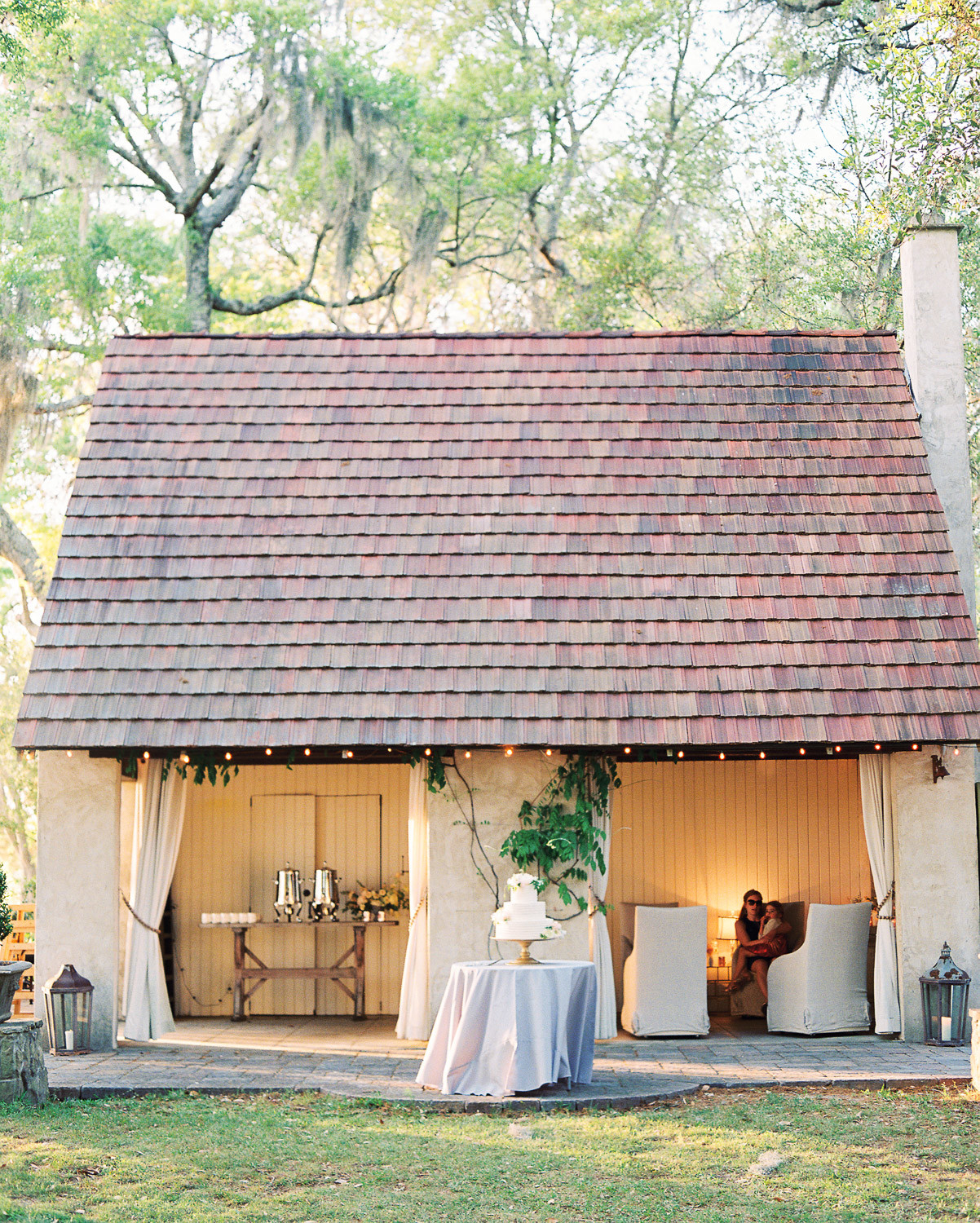 11. Legare Waring House
Legare Waring House was built in the 1840s in the heart of Charles Town Landing. The house, of course, is a major attraction to the property. However, the moss-covered oak trees attract many more guests and brides-to-be. Legare Waring House channels everything Southern and creates one beautiful wedding venue. // Located at 1500 Old Towne Road, Charleston, SC 29407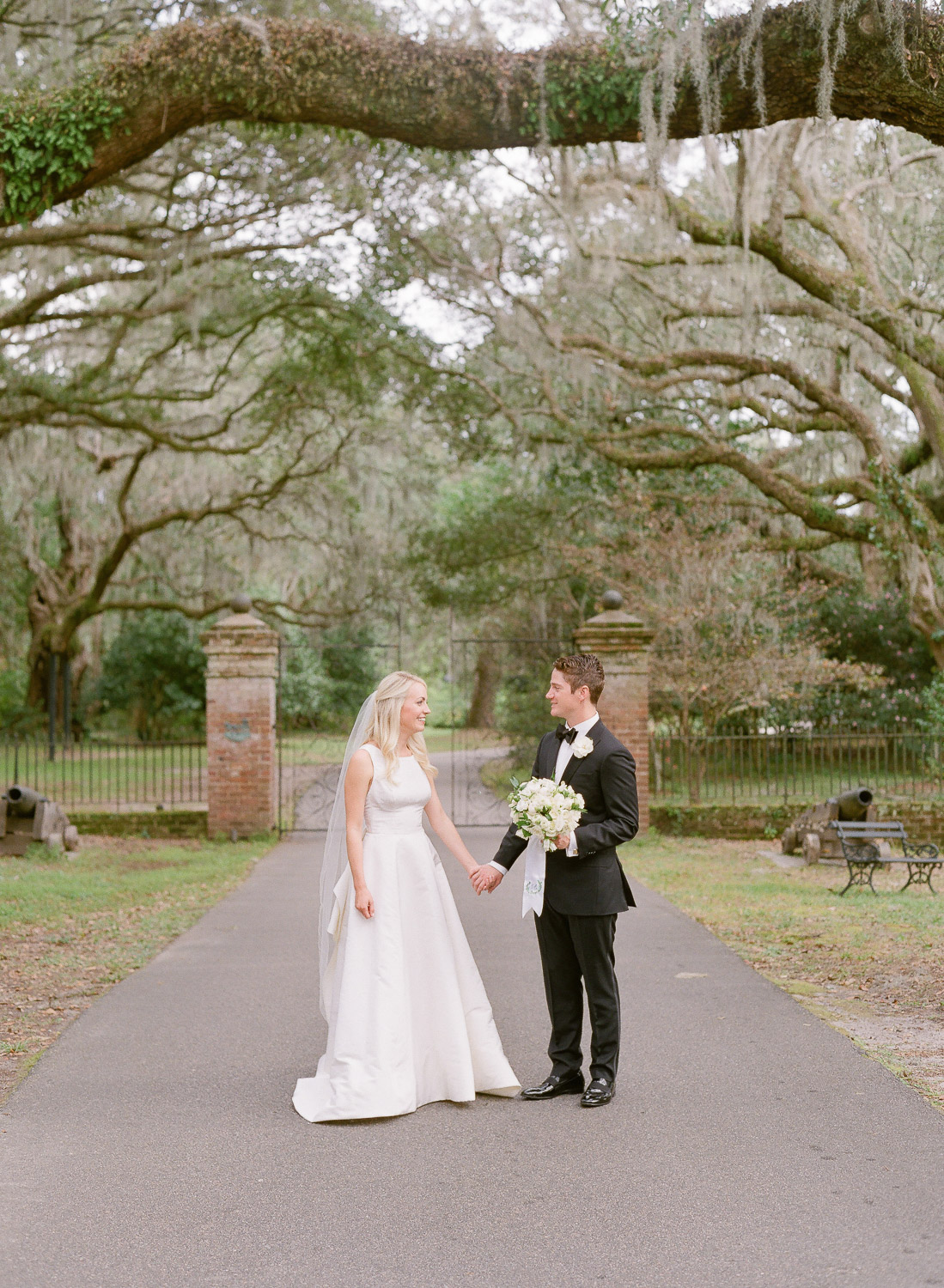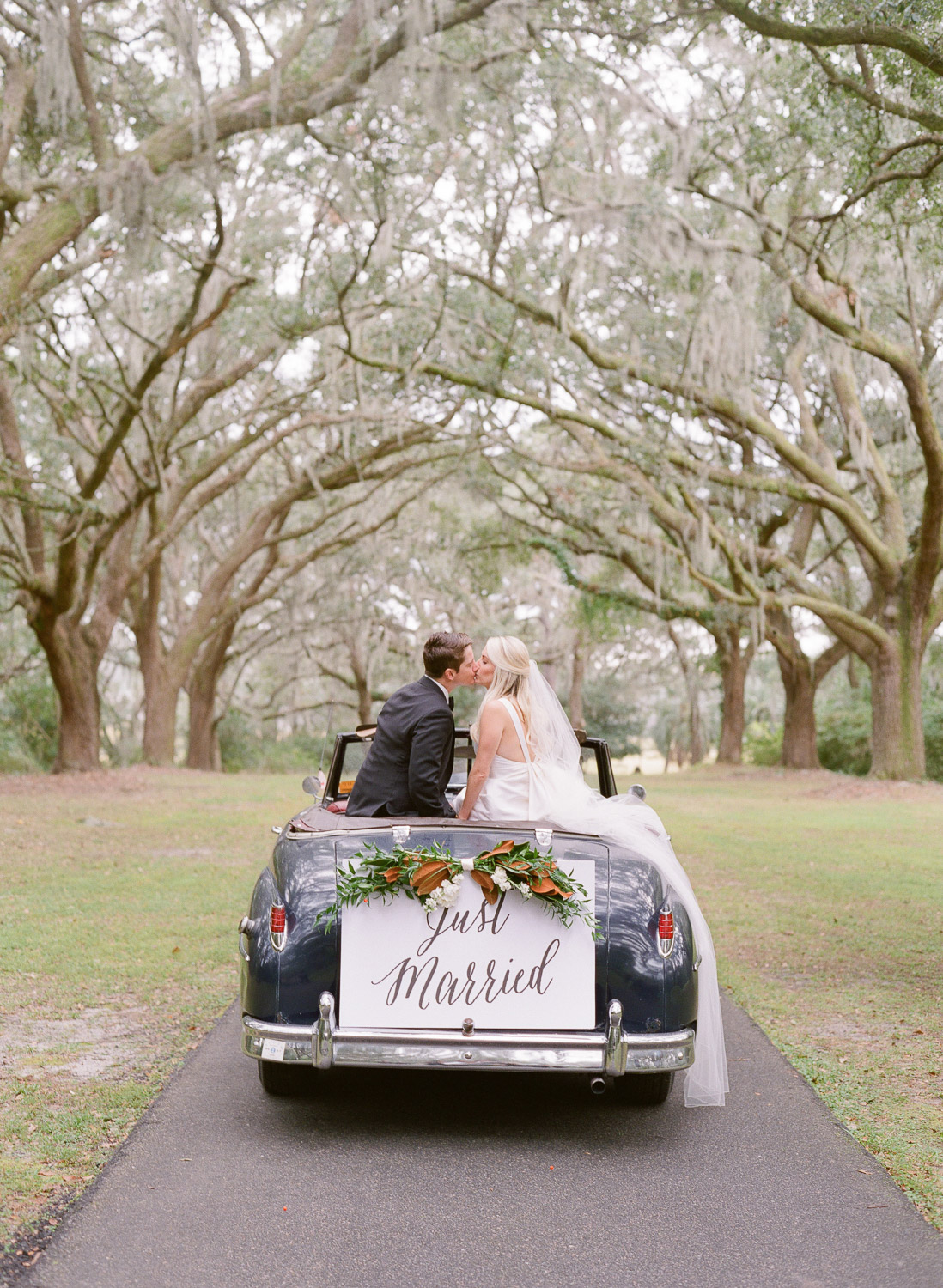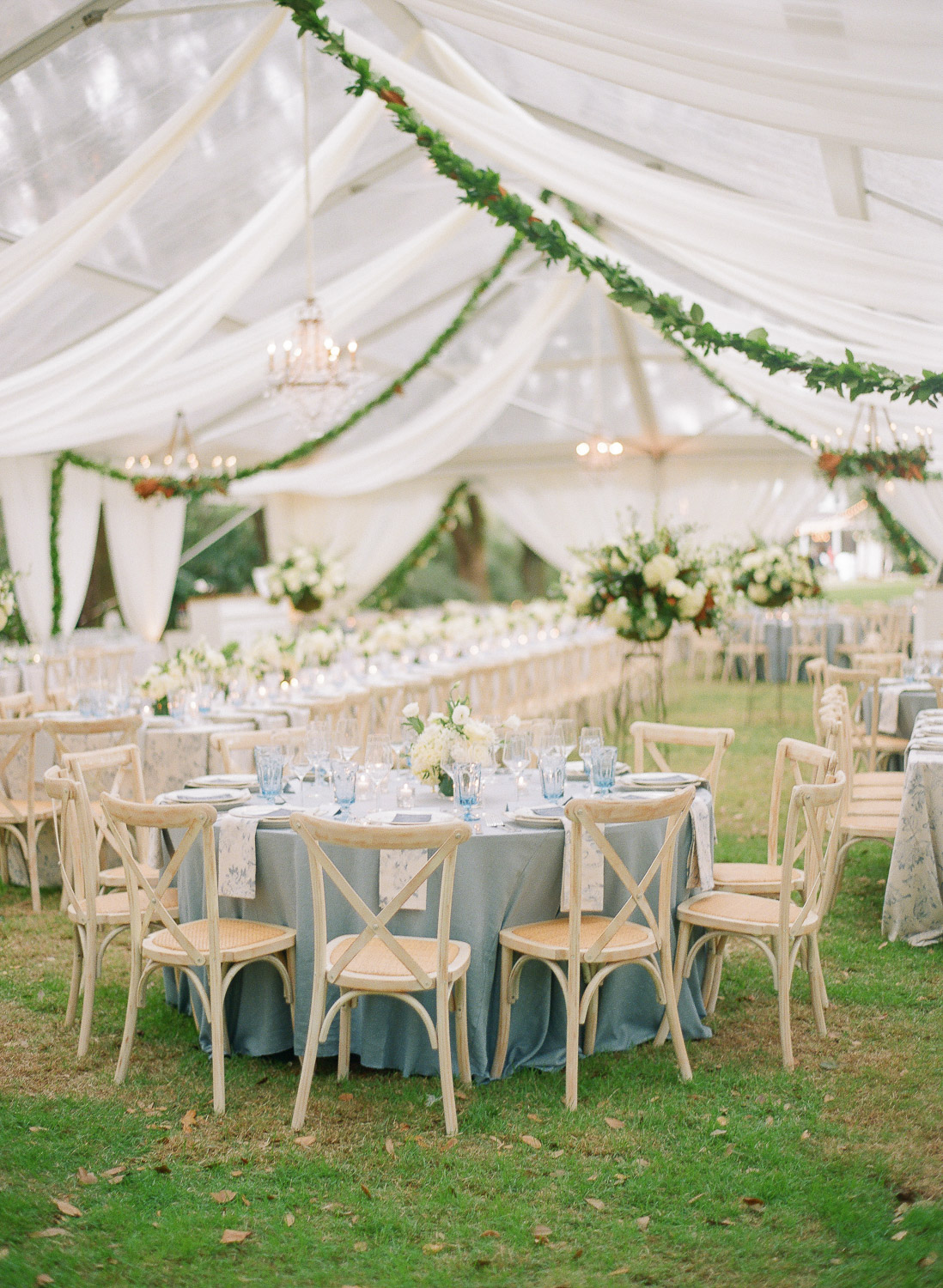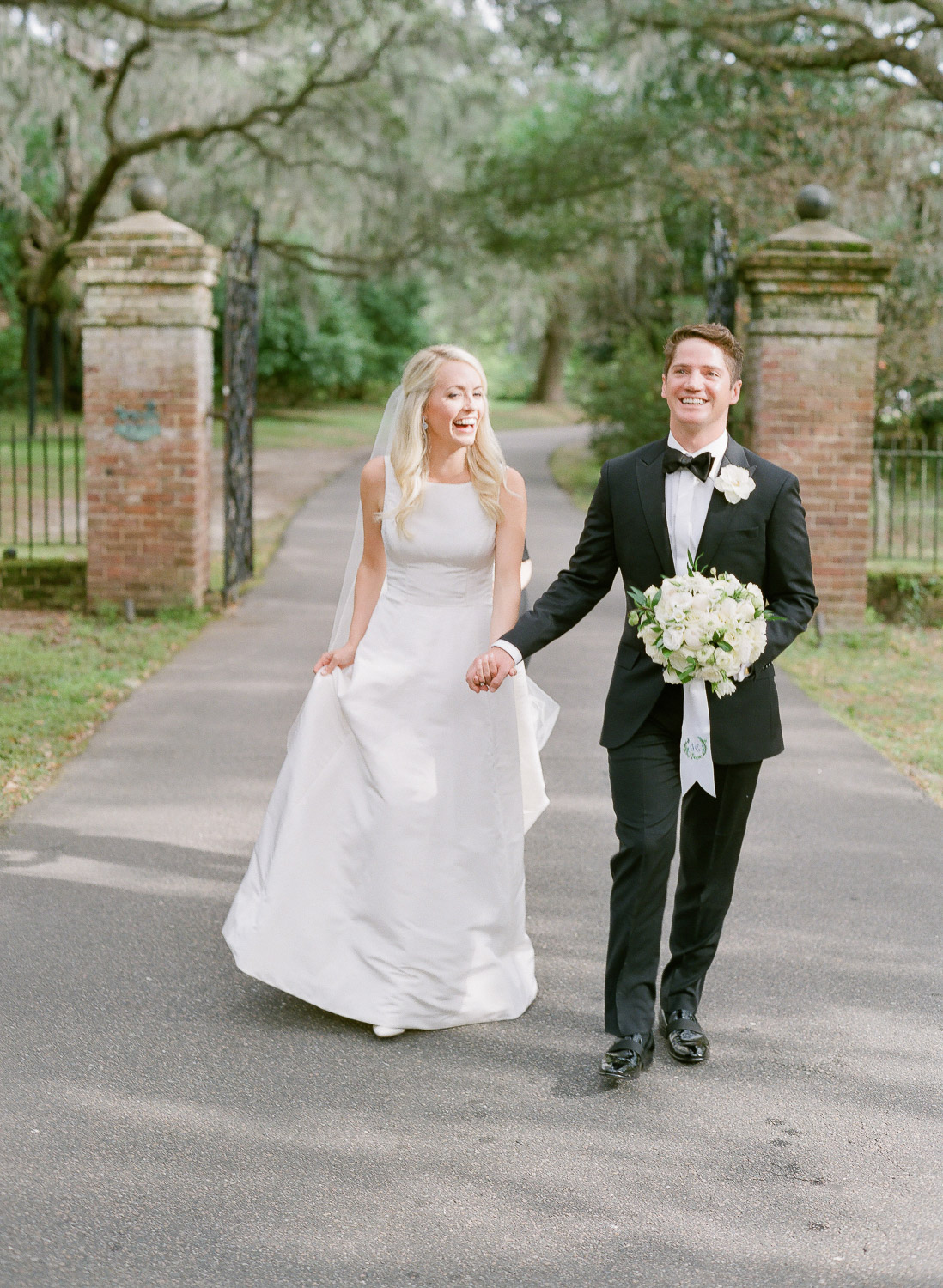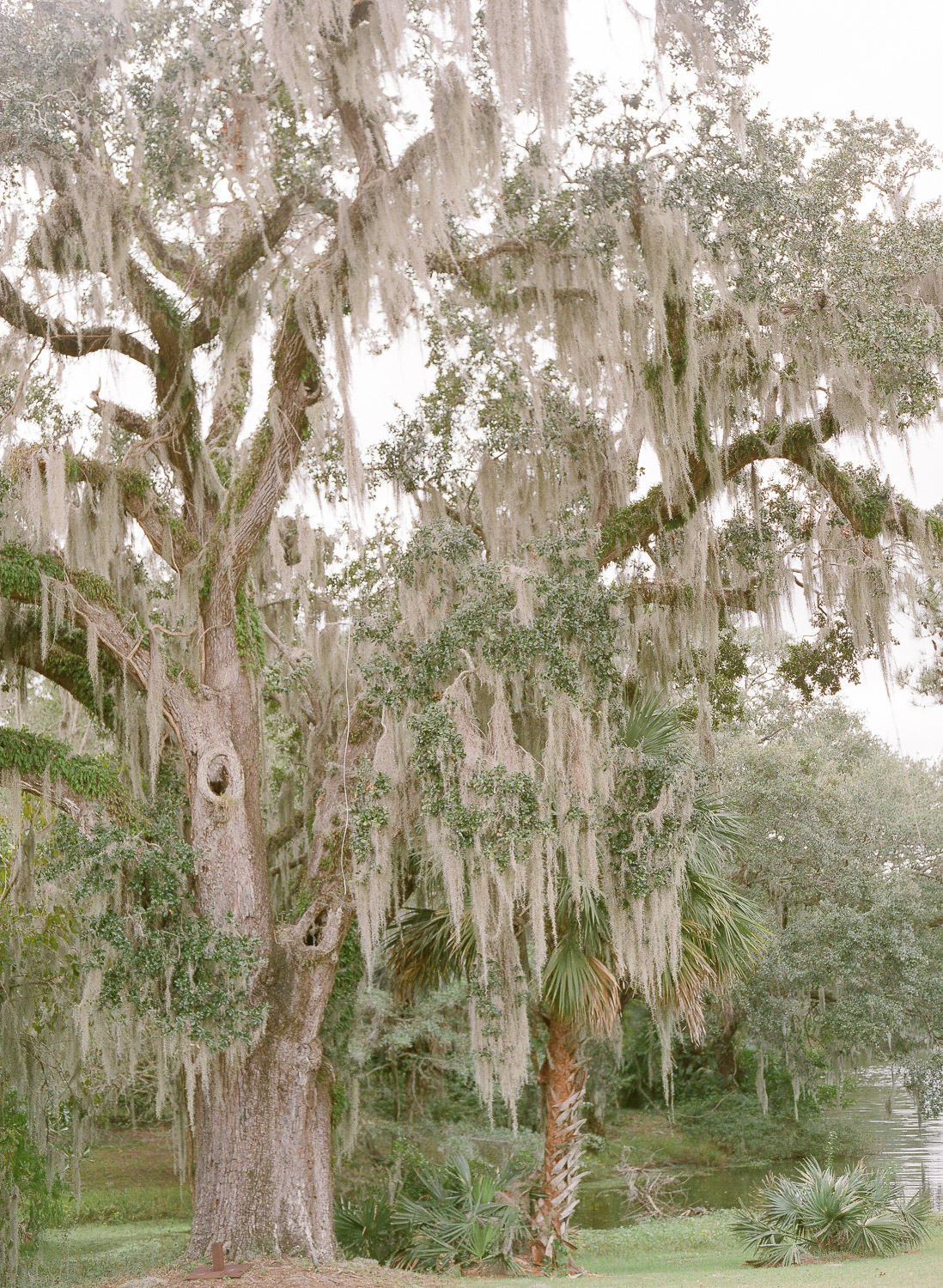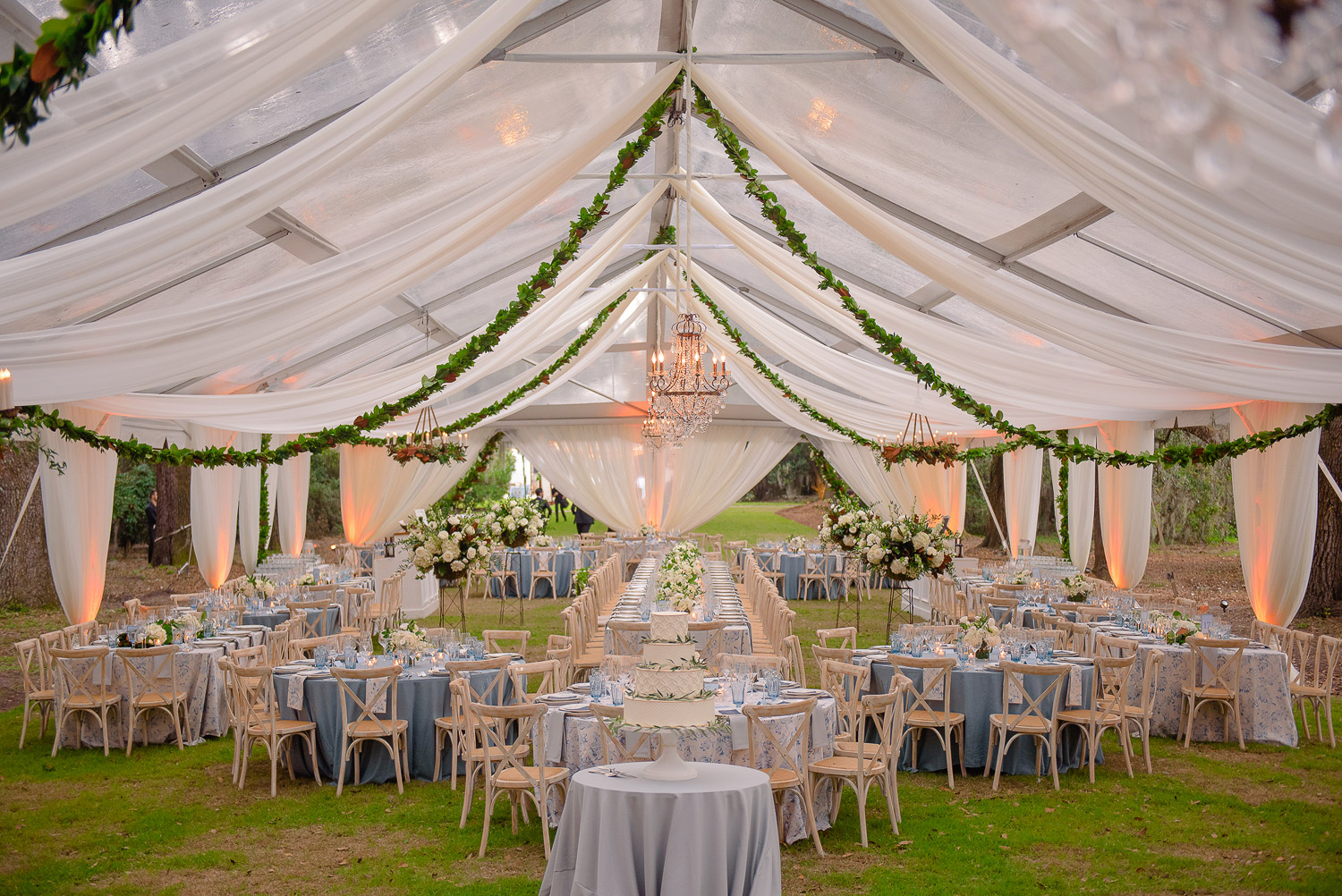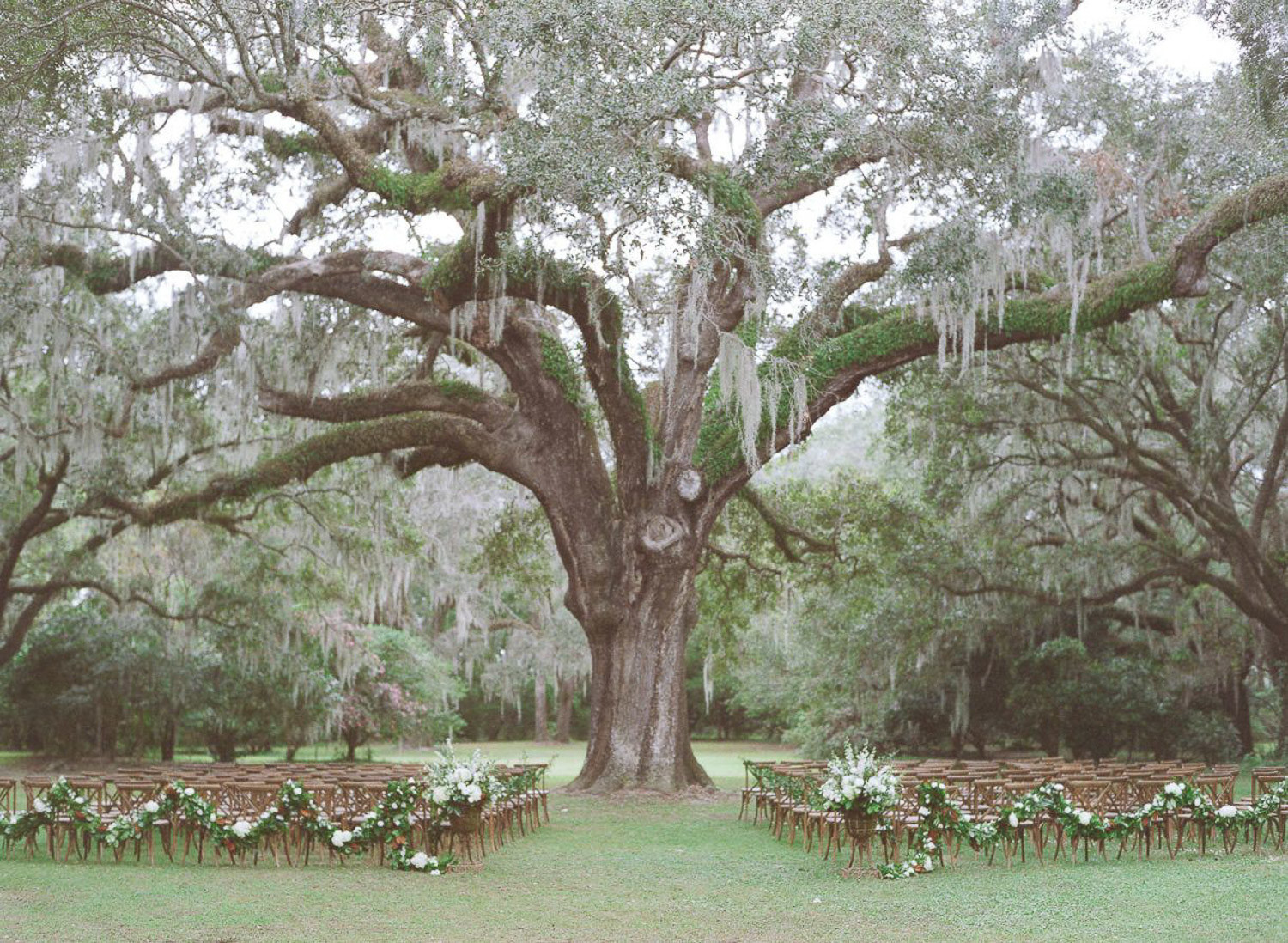 12. The Cedar Room at the Cigar Factory
The Cedar Room– located in the celebrated Cigar Factory is an open and airy space, featuring historic wood columns, hardwood floors and original elements of the circa 1881 building. The walls consist of rustic brick and floor-to-ceiling windows that reveal a view of the architecturally acclaimed Arthur Ravenel Jr. Bridge.
The 8,000 square foot private event venue can accommodate parties and celebrations of up to 550 guests, from intimate cocktail receptions to seated dinners for 300 guests. The space features a bridal suite, built-in bar, warming kitchen and a courtyard with 1,500 square feet of additional event space. Onsite parking for guests is available after 5:00 pm. // Located at 701 E Bay St no 200, Charleston, SC 29403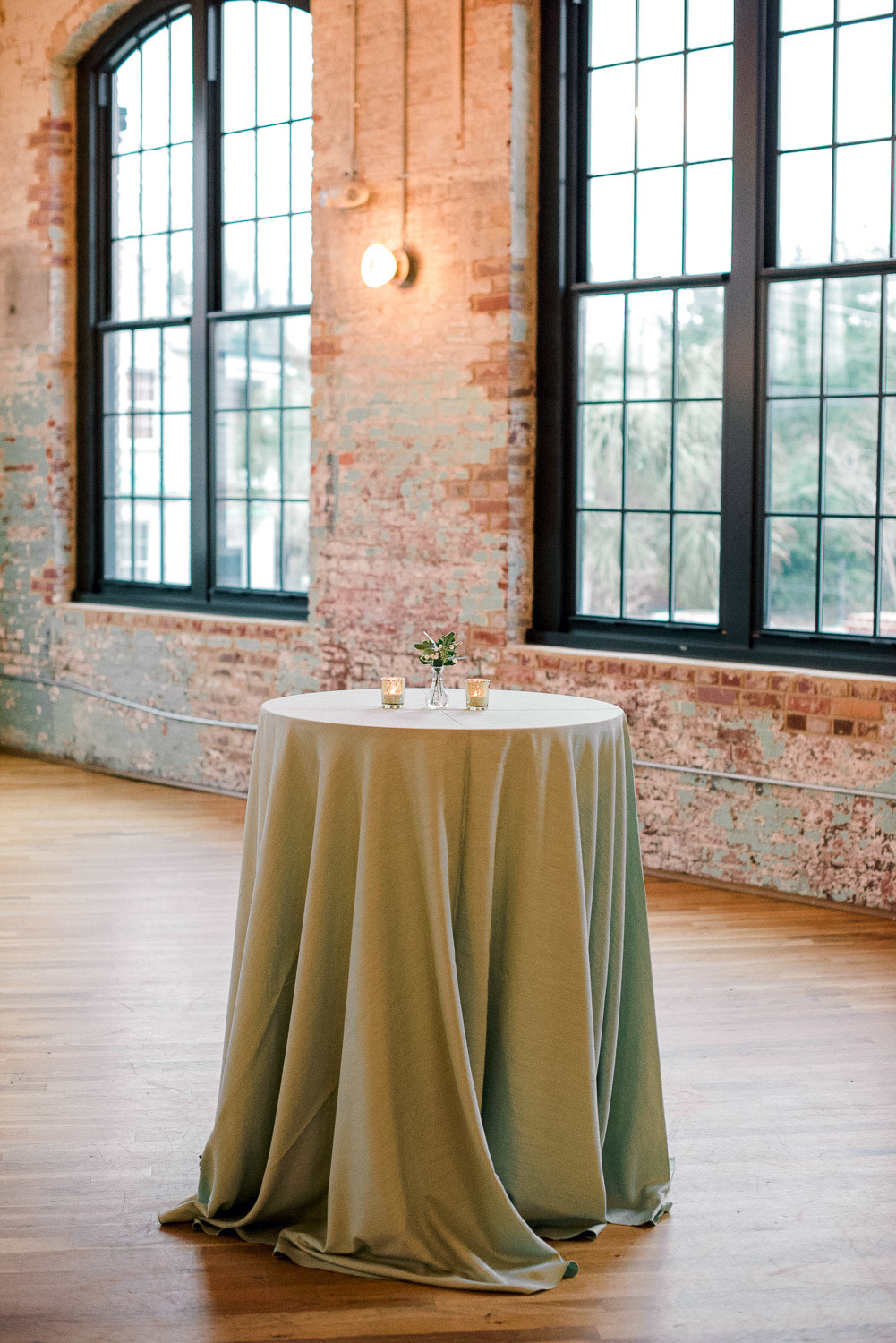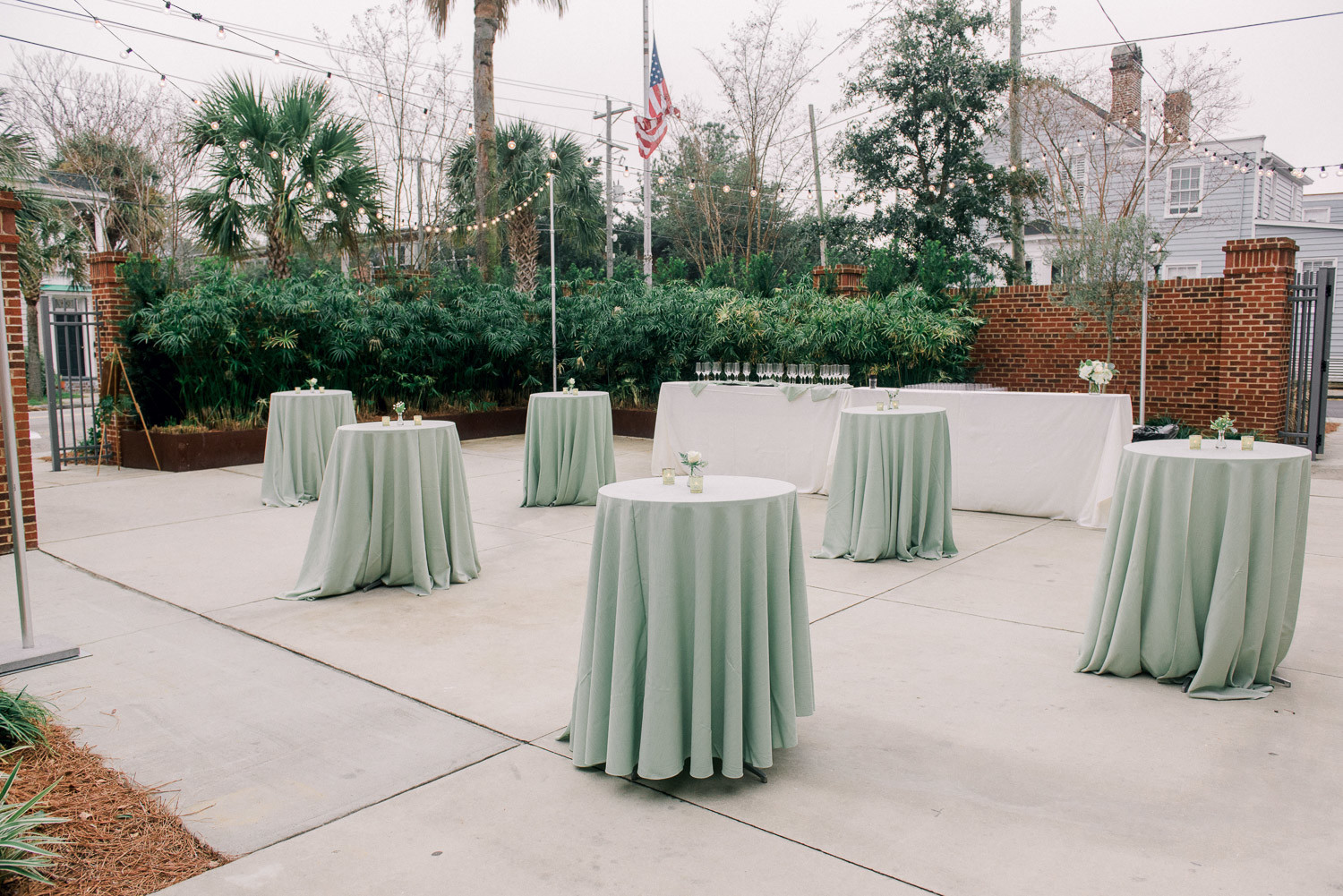 13. Drayton Hall
Located on the Ashley River, Drayton Hall is one of the most historically famous plantation houses in Charleston. Remaining untouched for over 300 years; this 18th century house features amazing greenery, a gorgeous property, and beautifully crafted sets of stairs. Future brides could choose any number of locations to place the altar and all would be equally beautiful. If you love Charleston and history, this might be the perfect venue for you! Because of the carefully preserved state of Drayton Hall, they only book 12 weddings a year.// Located at 3380 Ashley River Rd, Charleston, SC 29414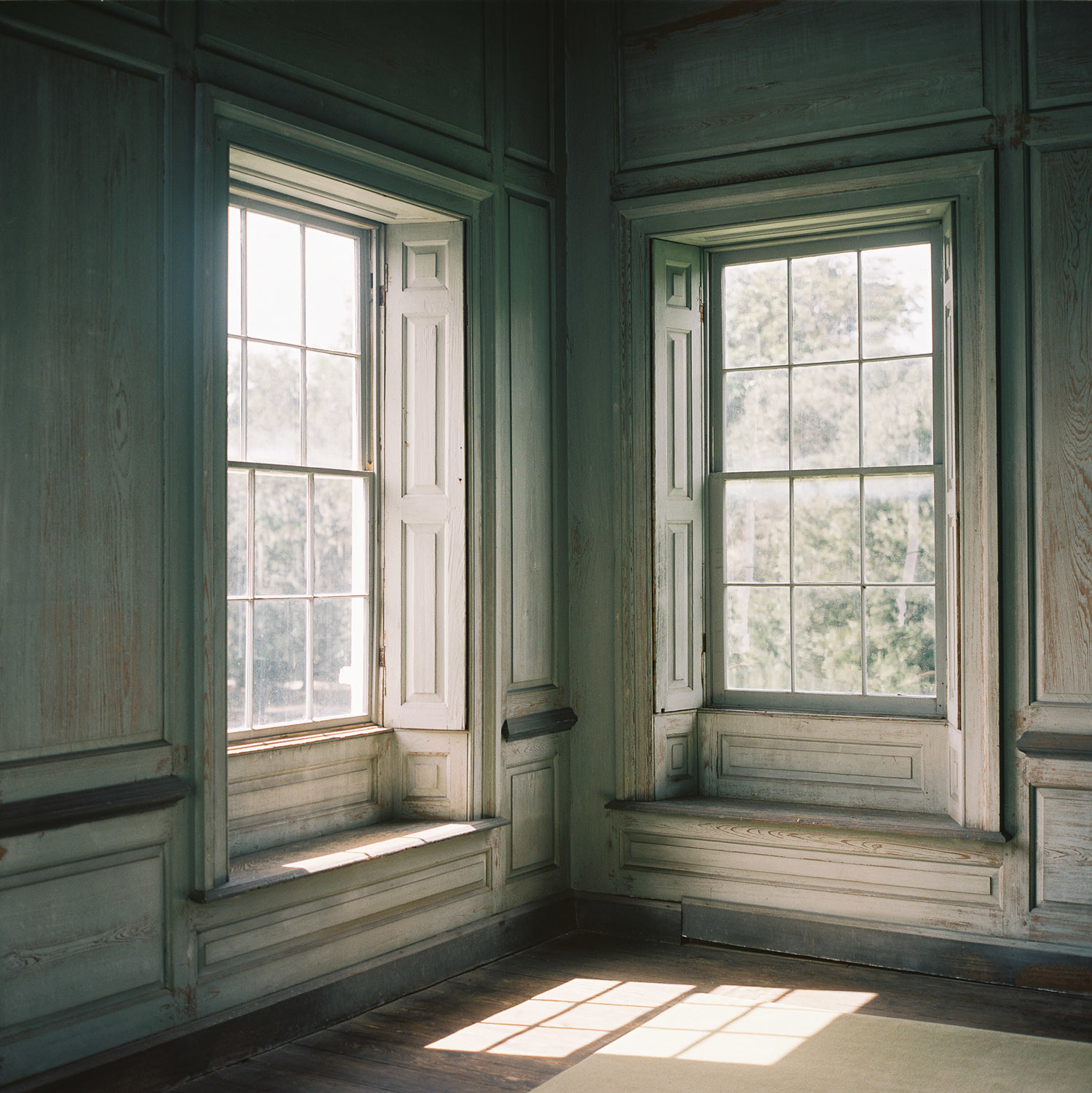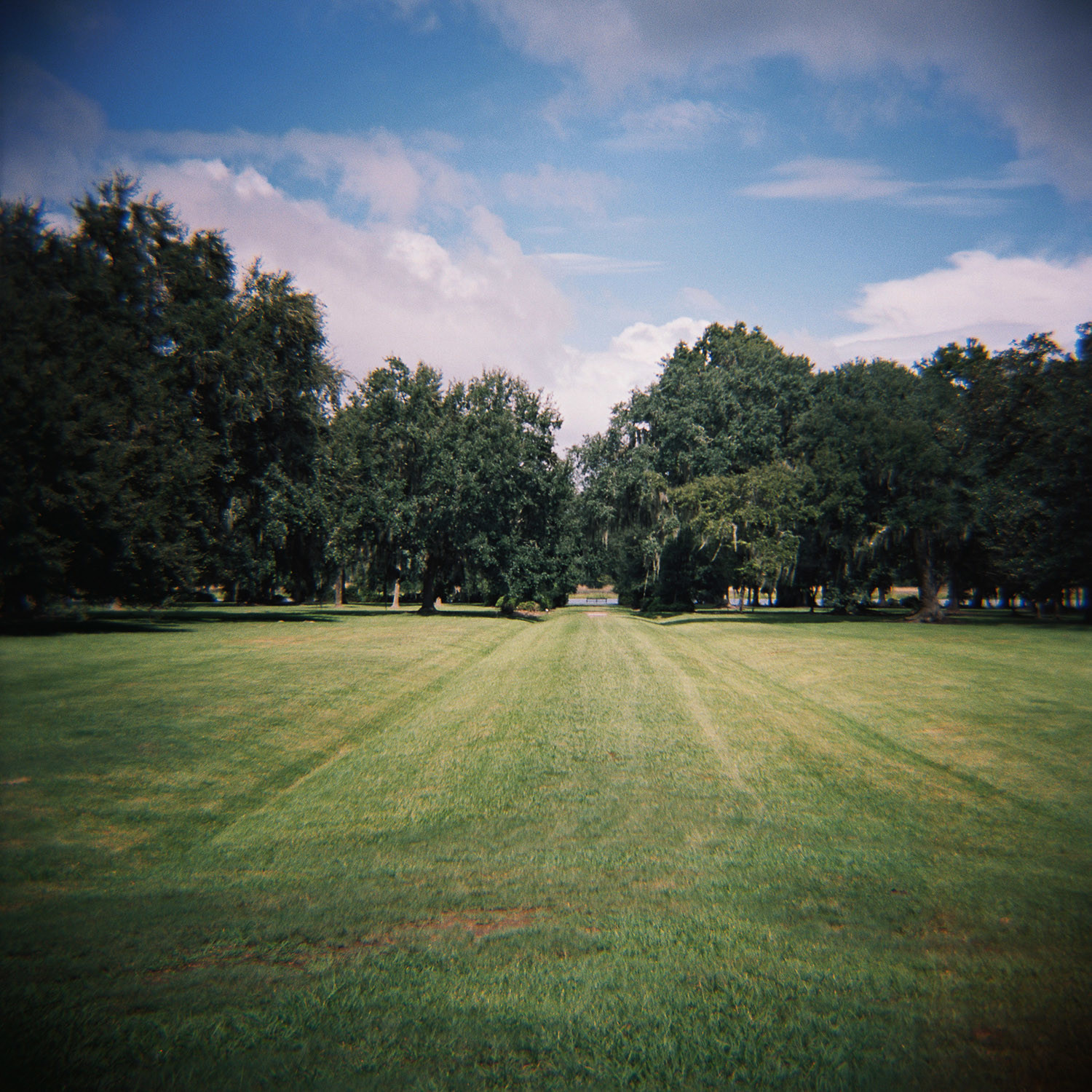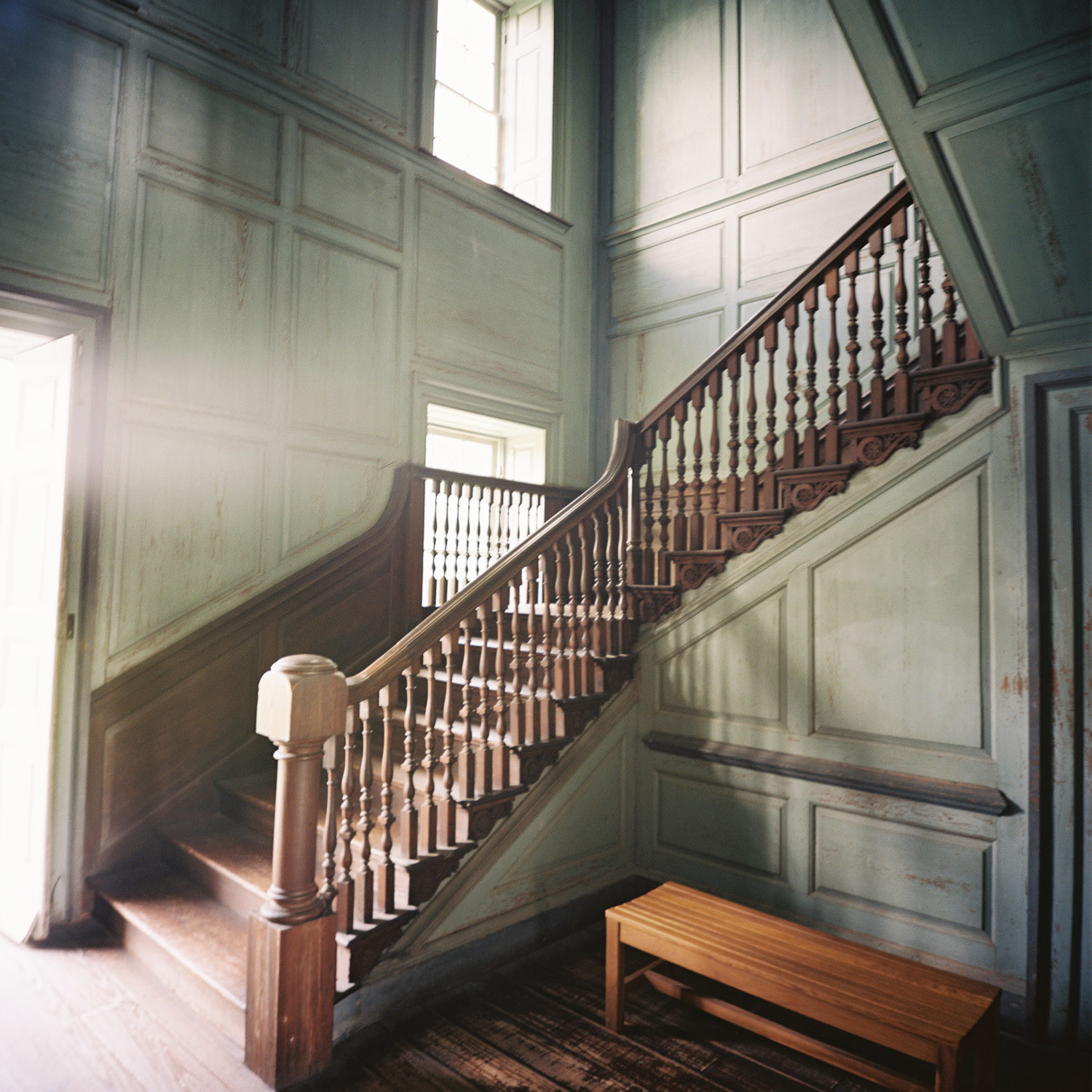 14. Hibernian Hall
Located off of Meeting Street, Hibernian Hall is truly at the center of all of Charleston's action. Unlike most historic buildings in Charleston, Hibernian was structured to resemble Greek architecture. Because of this small fact, Hibernian Hall is one of a kind. Built in 1840, this venue captures the heart and soul of Charleston while adding something slightly new and exciting. This venue is ideal for anyone wanting a ballroom style reception so they can dance all night long in the comfort of air conditioning. This venue is truly perfect for all brides wanting a Downtown Charleston wedding and an indoor reception. // Located at 105 Meeting St, Charleston, SC 29401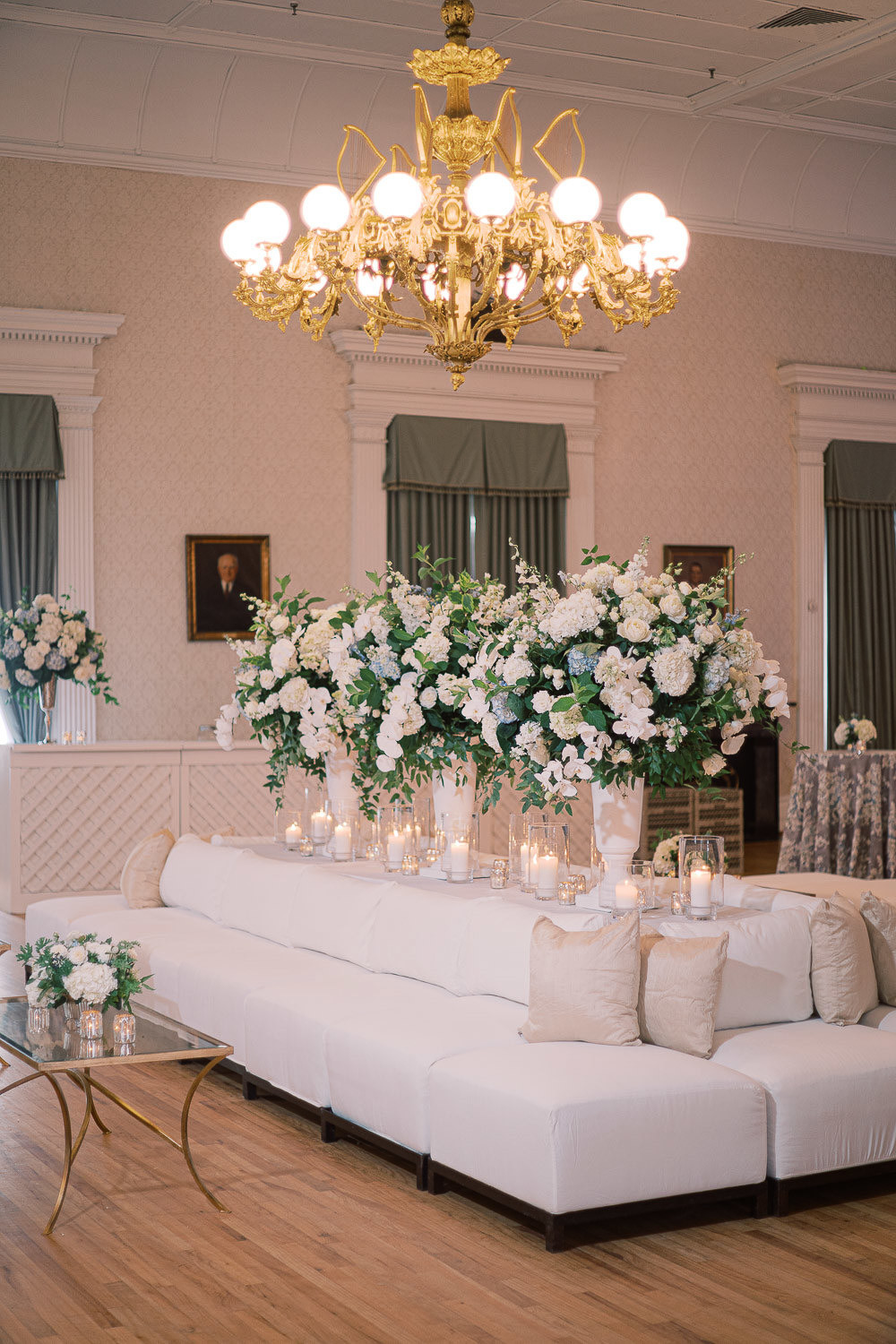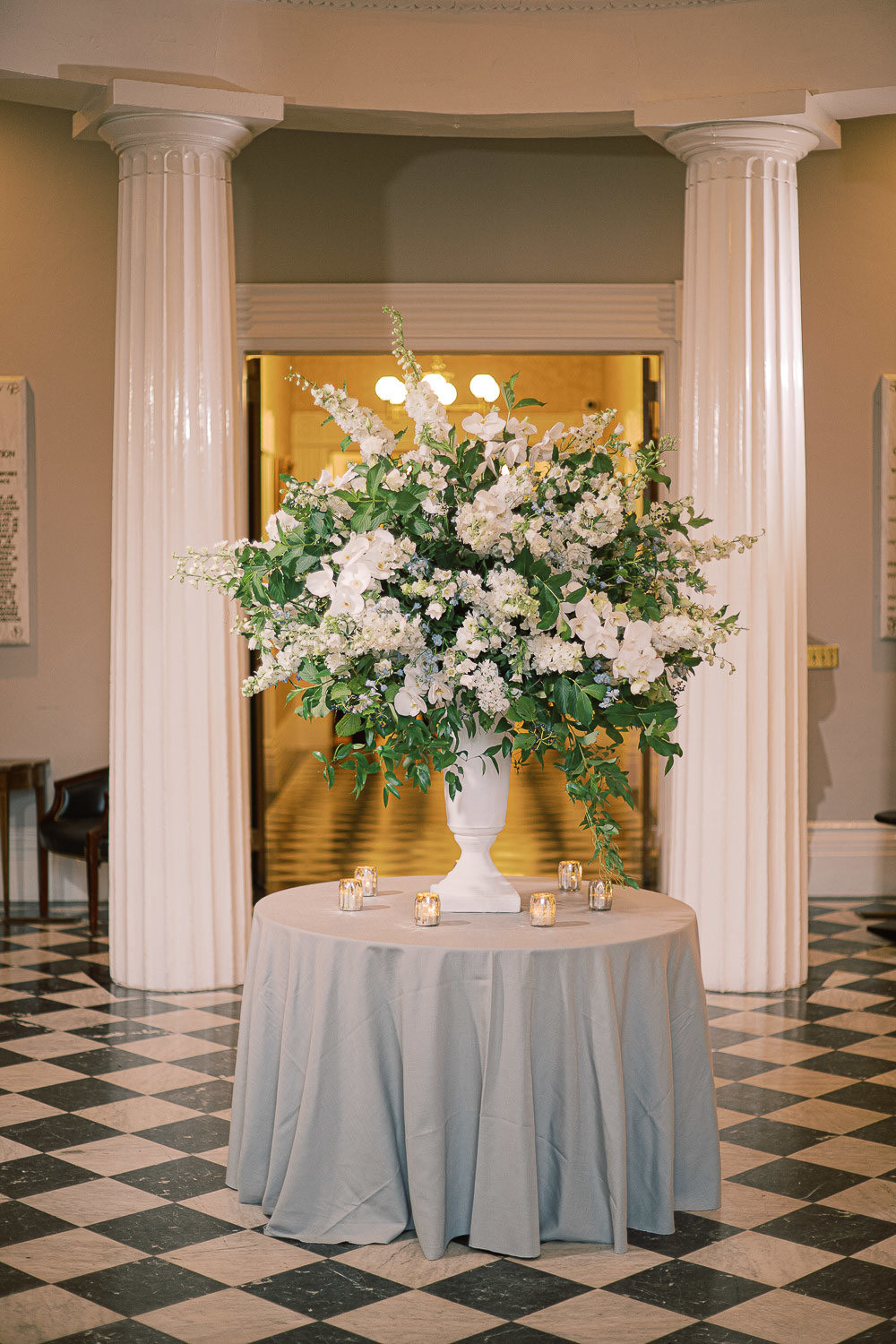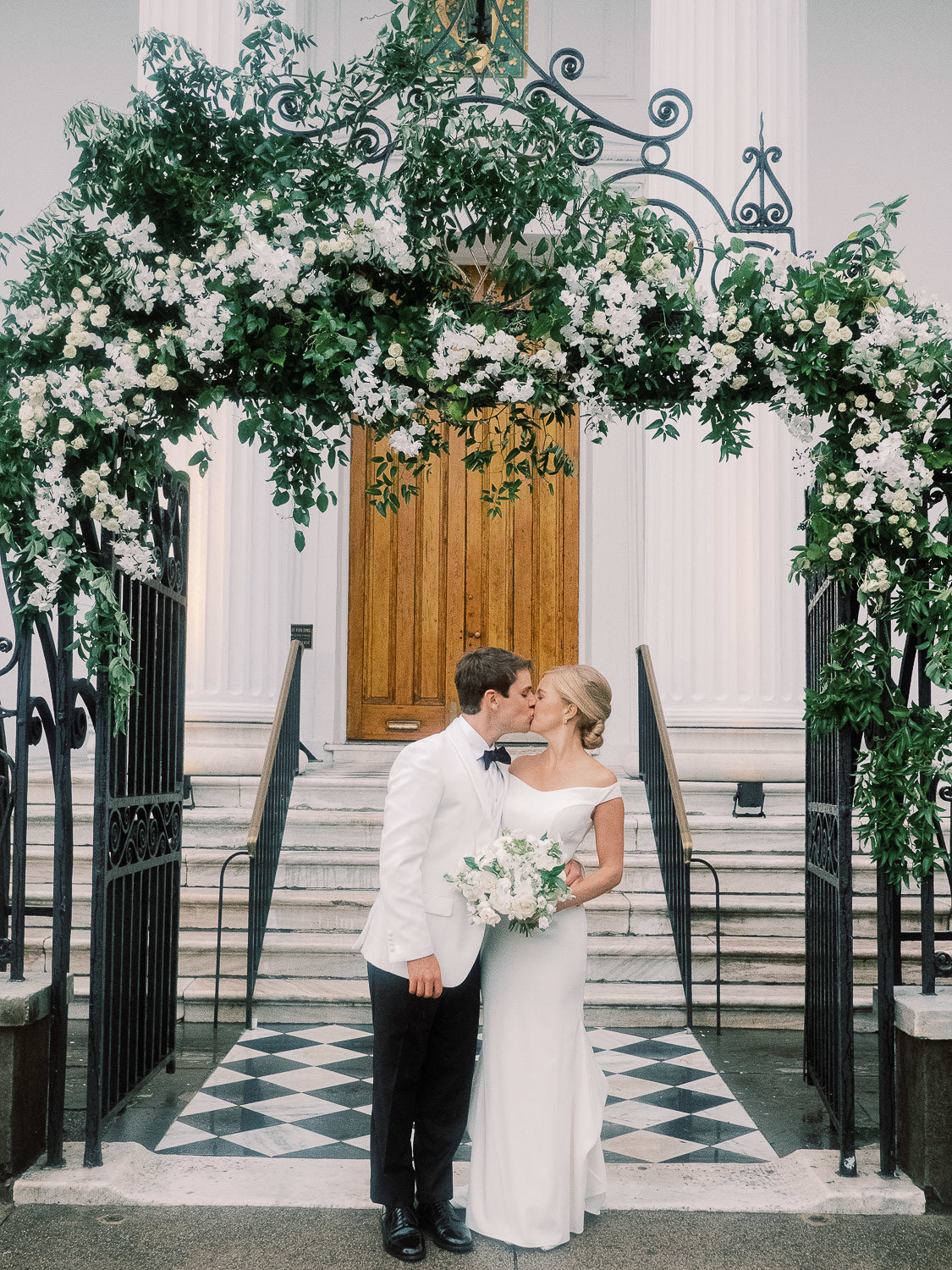 15. Thomas Bennet House
The Thomas Bennet house is one of the most extensive houses to host at in Charleston. Built in the 1800's, this house captures all the best features of Colonial Charleston architecture: wrap around front porches, multiple stories, colonial columns, and even a flowing fountain. The Thomas Bennet house offers too many beautiful backdrops for the perfect exchange of vows. // Located at 69 Barre St, Charleston, SC 29401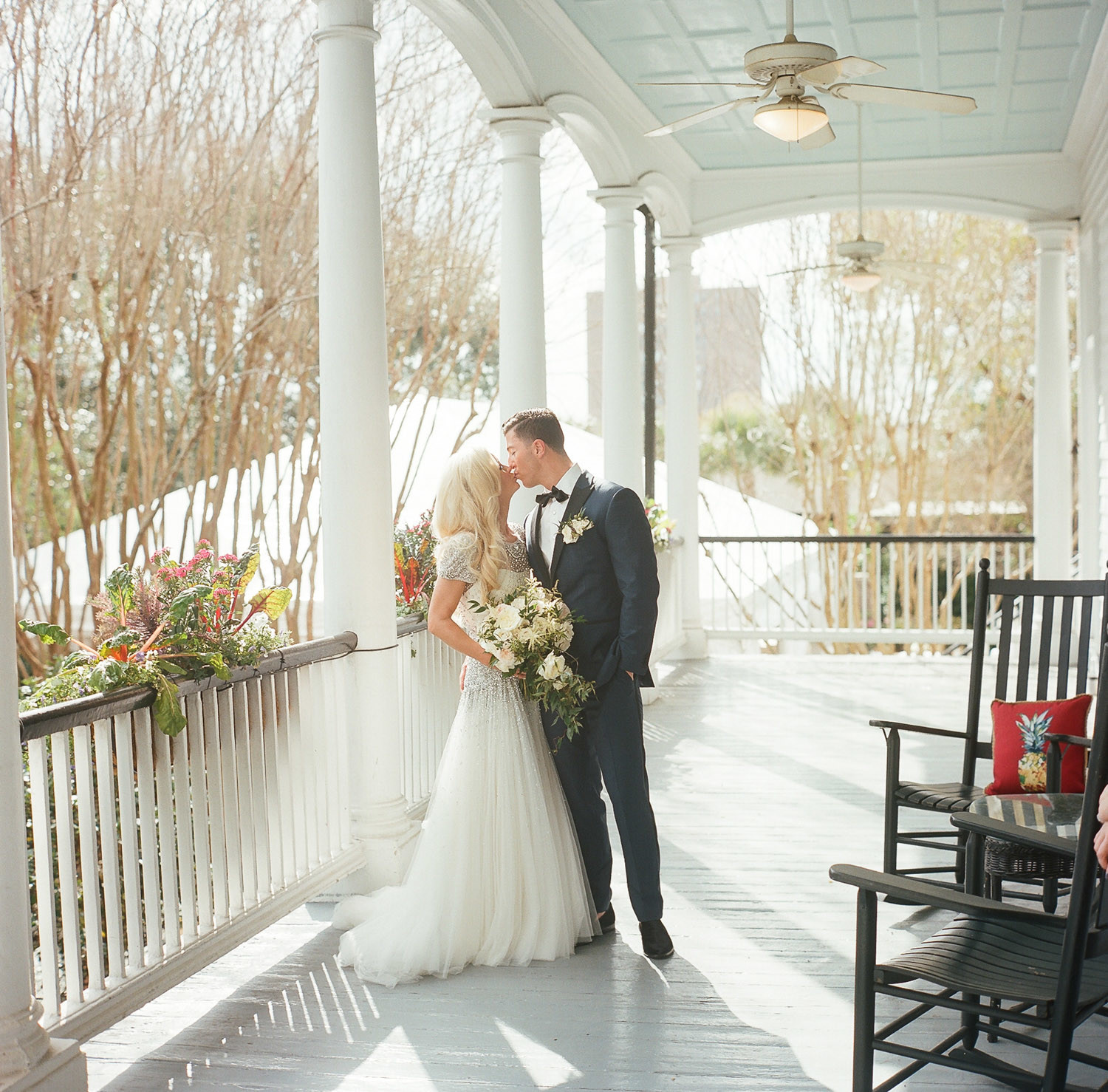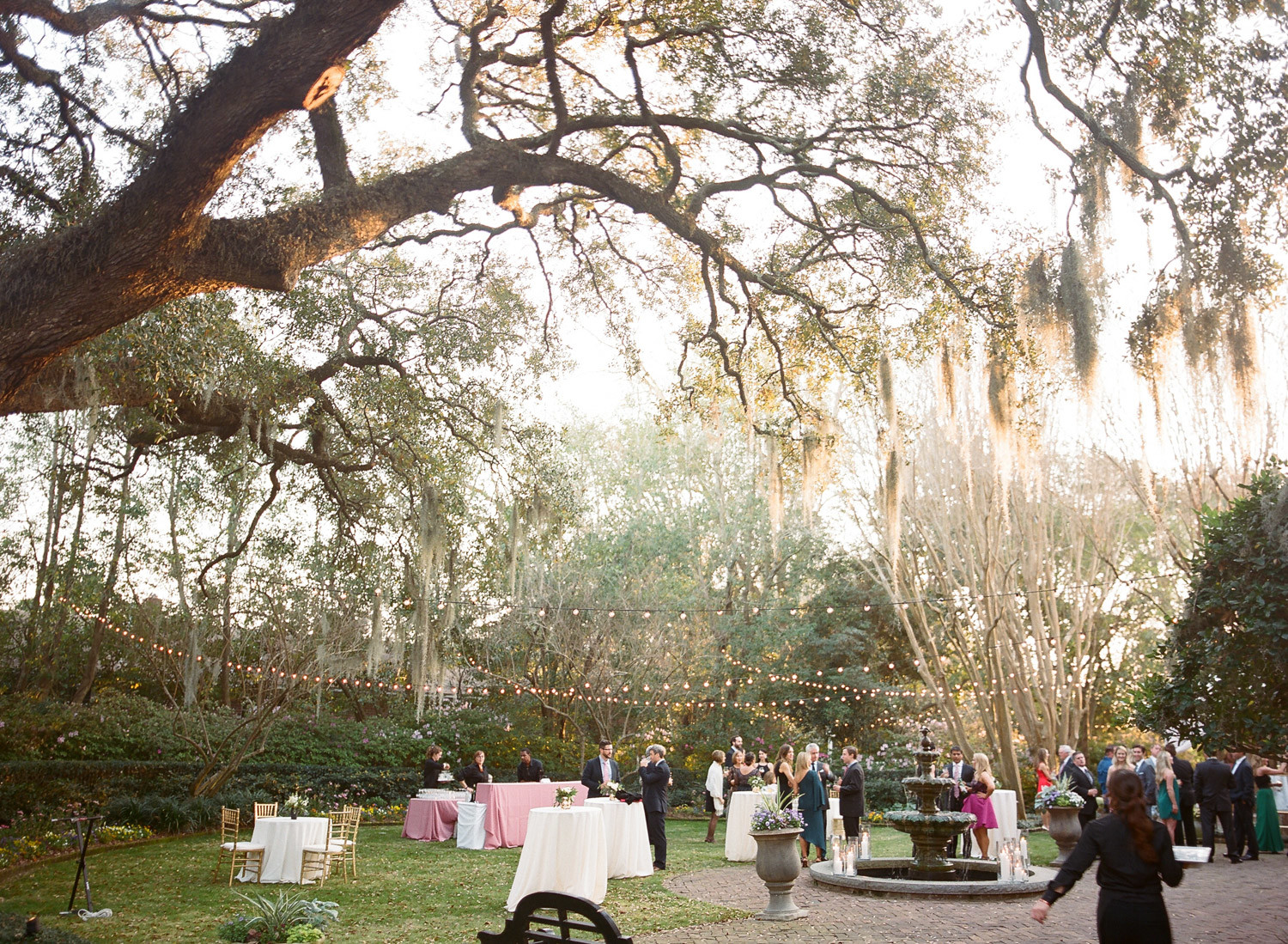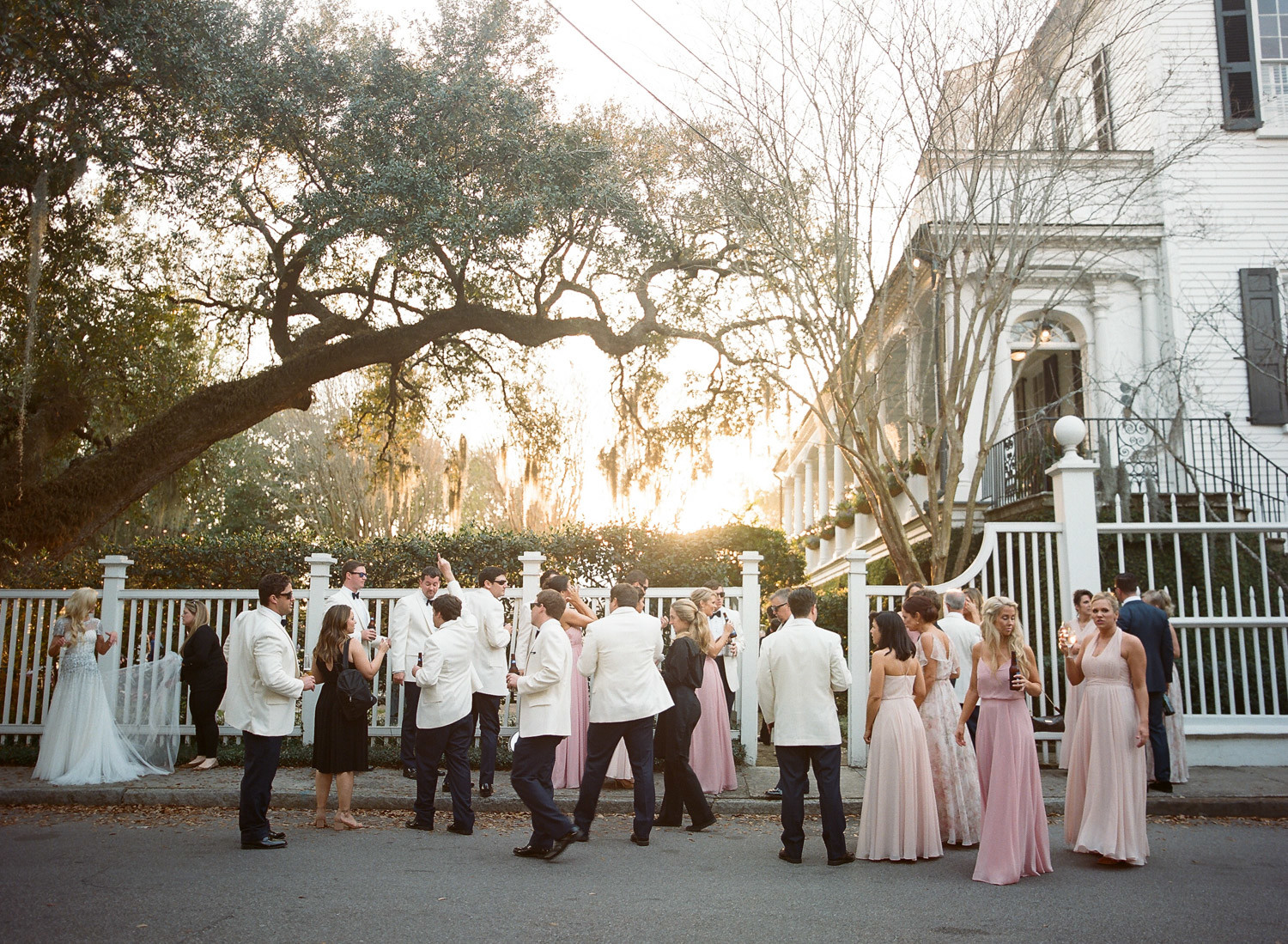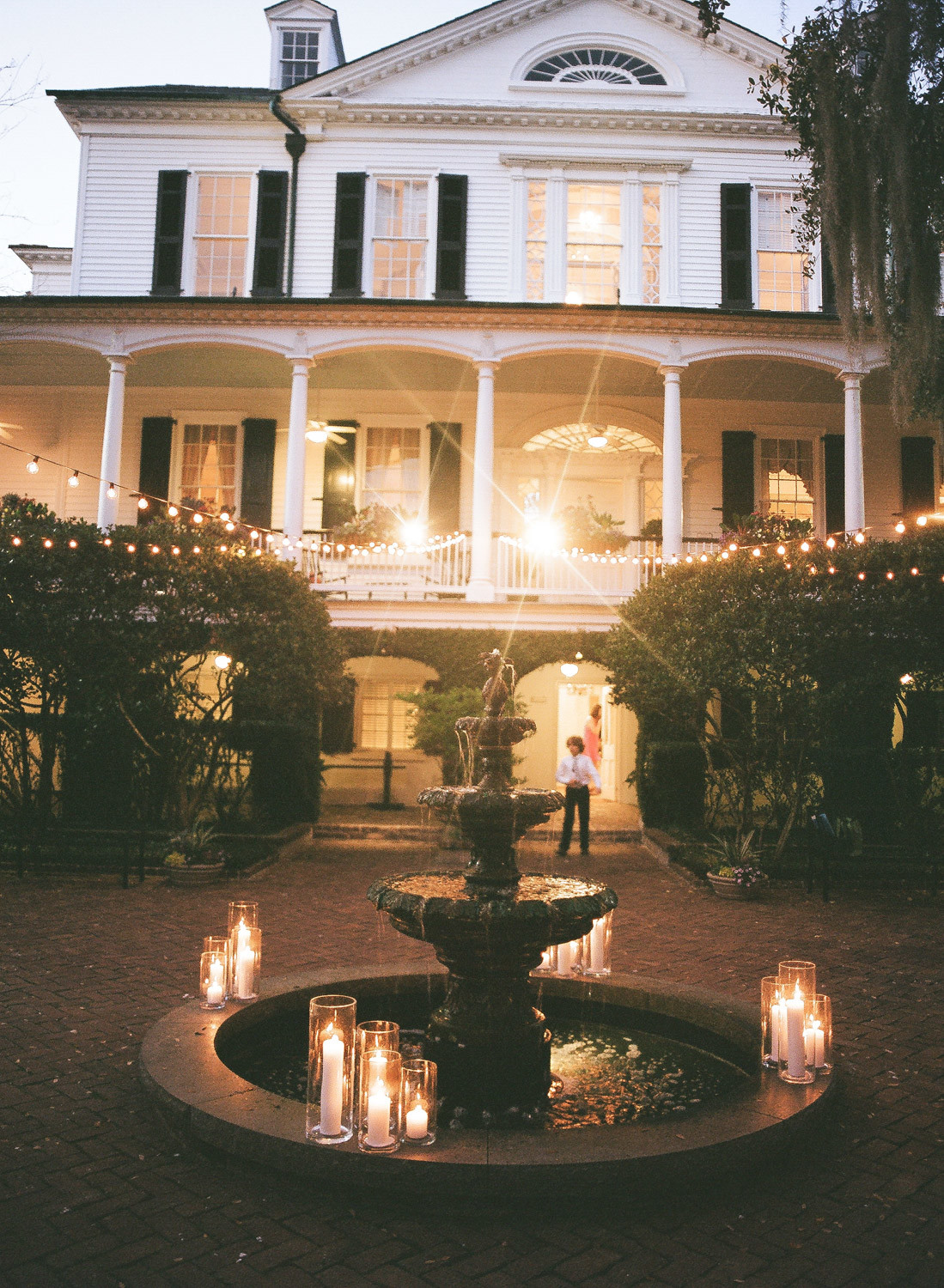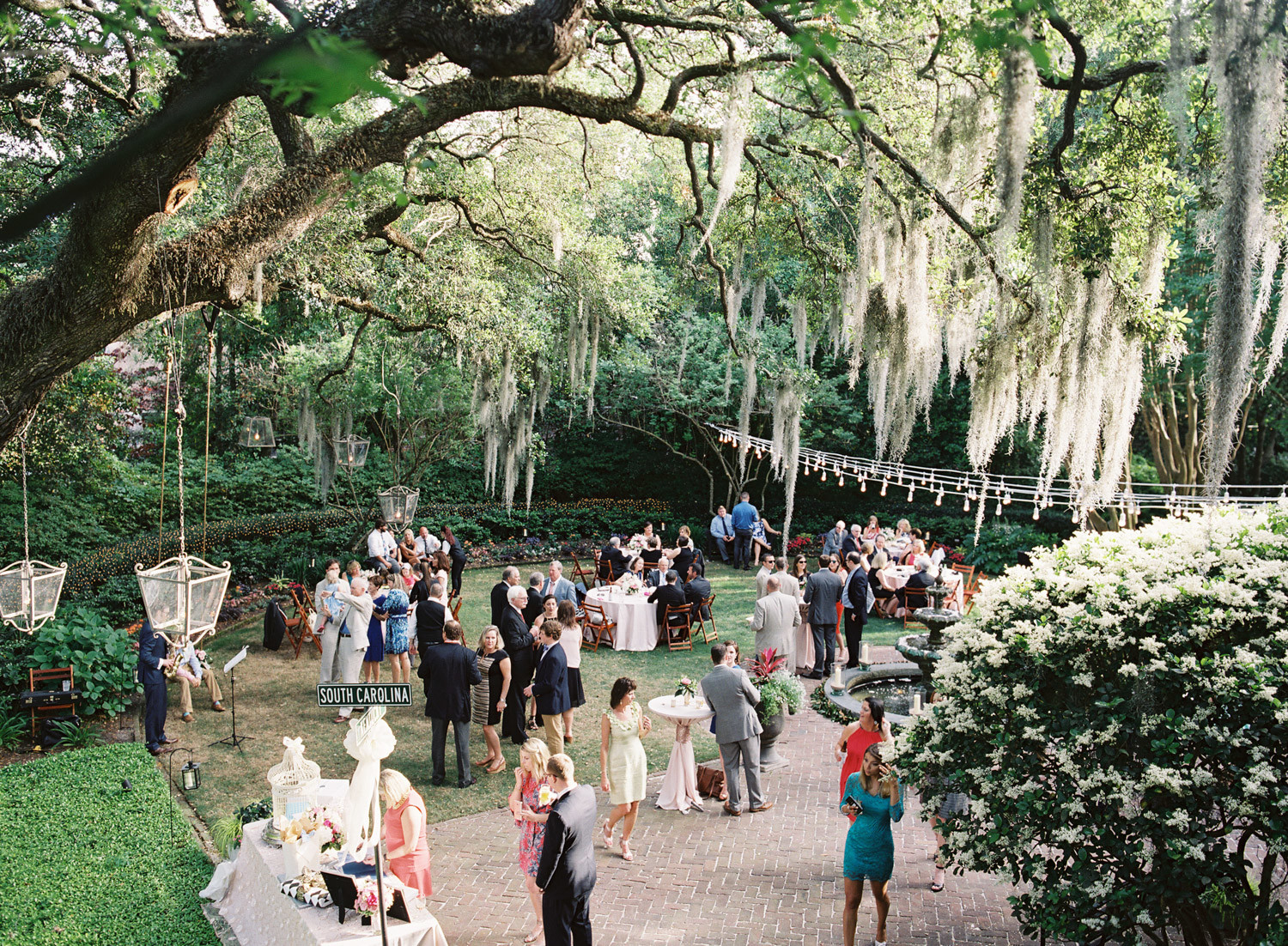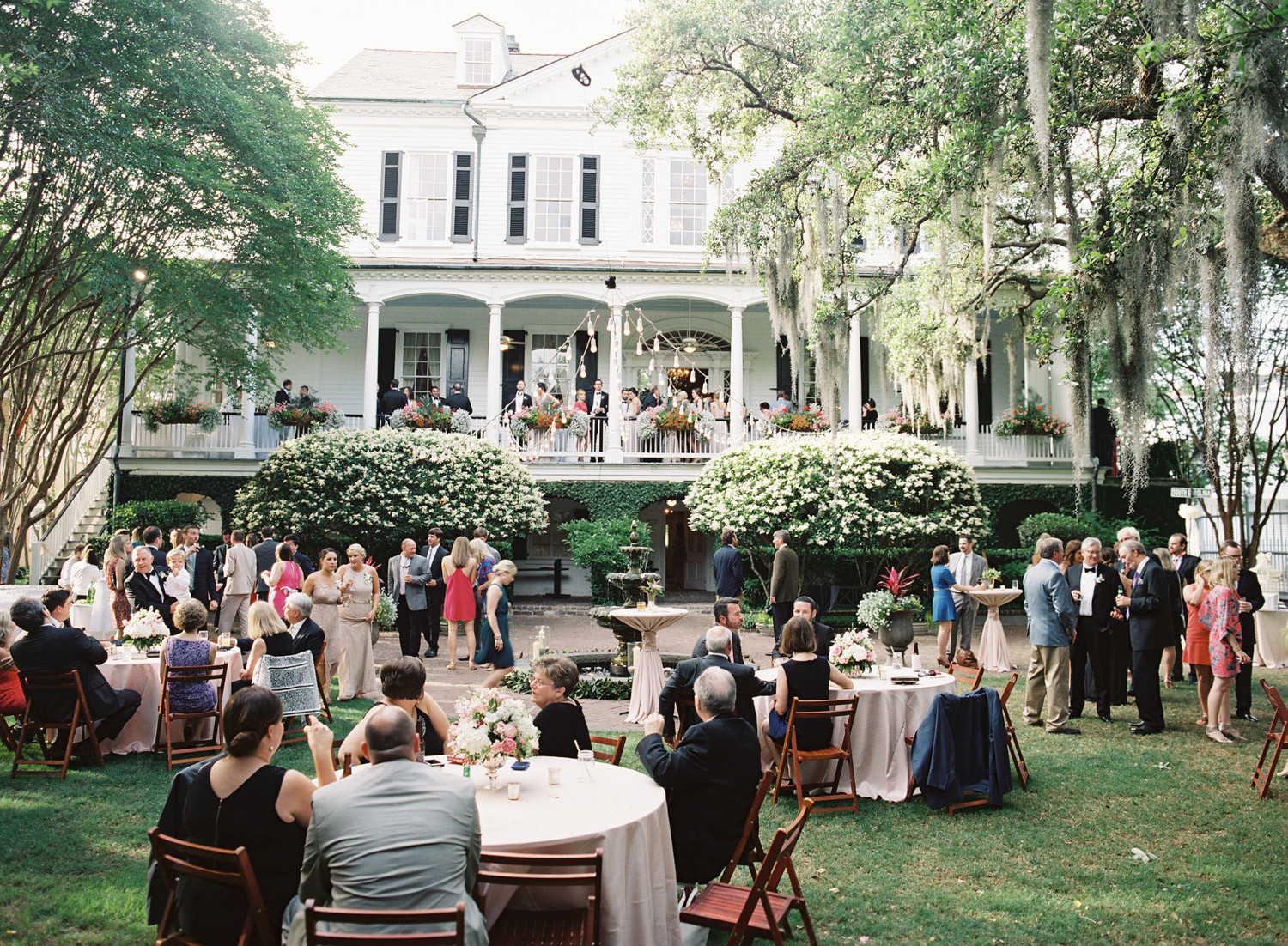 16. Gadsden House
Originally built in the 1800's, the Gadsden House posses qualities similar to colonial era Charleston. In addition, the Gadsden House was renovated in 2015 to make sure this amazing property is well kept and ready for any bride to say "I do" on this gorgeous land. Located on East Bay Street, this house is right in the center of Downtown Charleston. // Located at 329 E Bay St, Charleston, SC 29403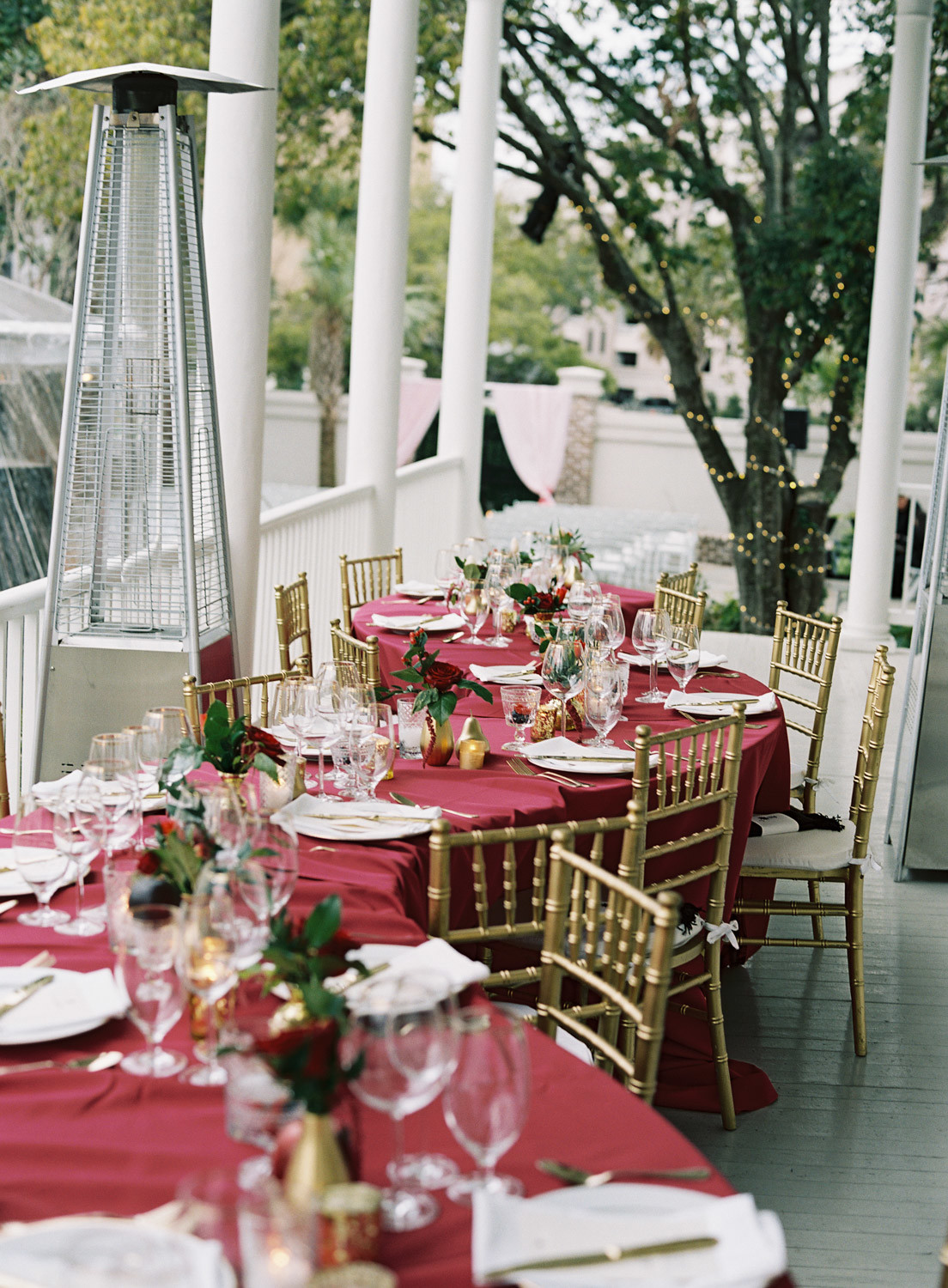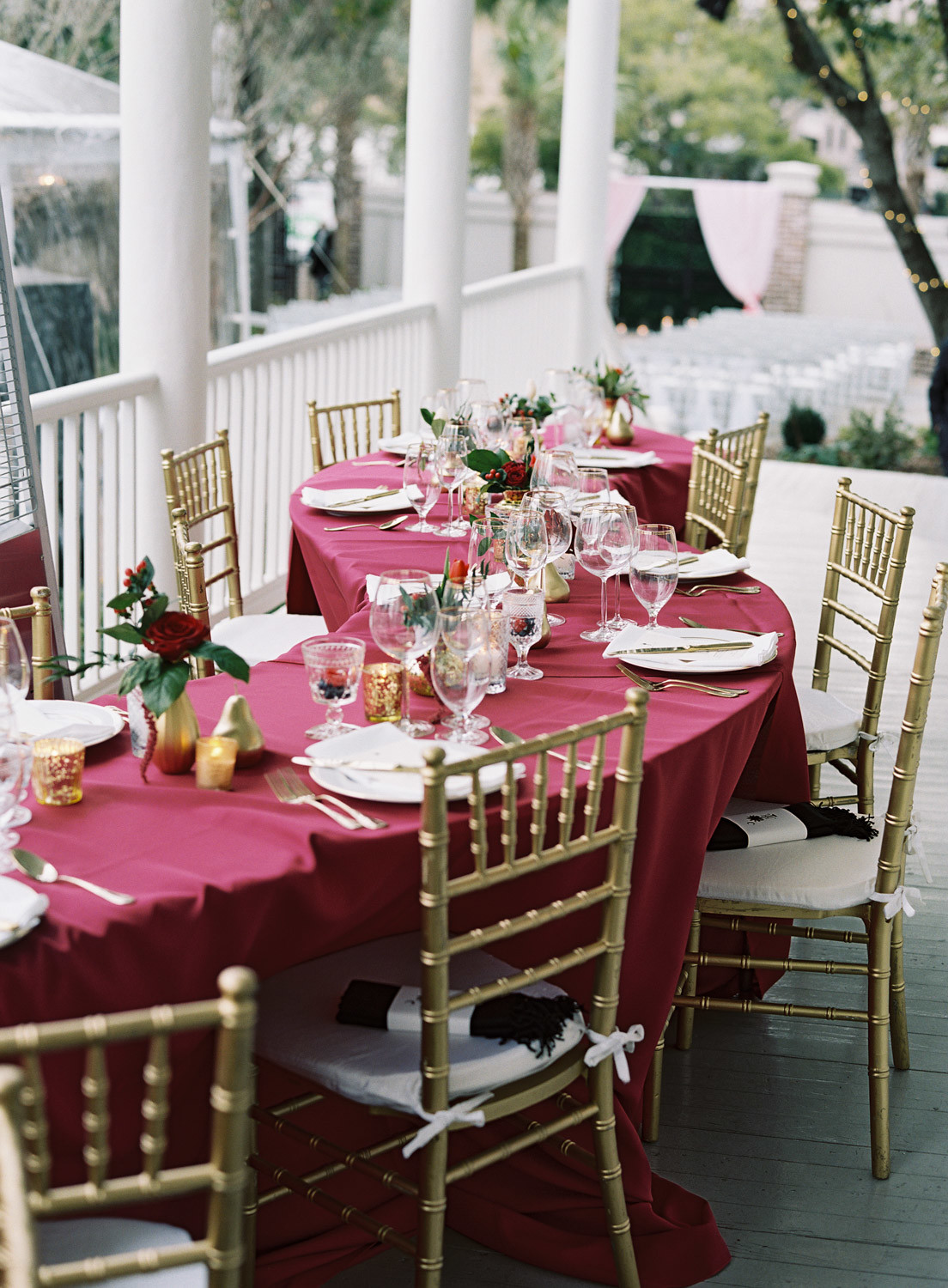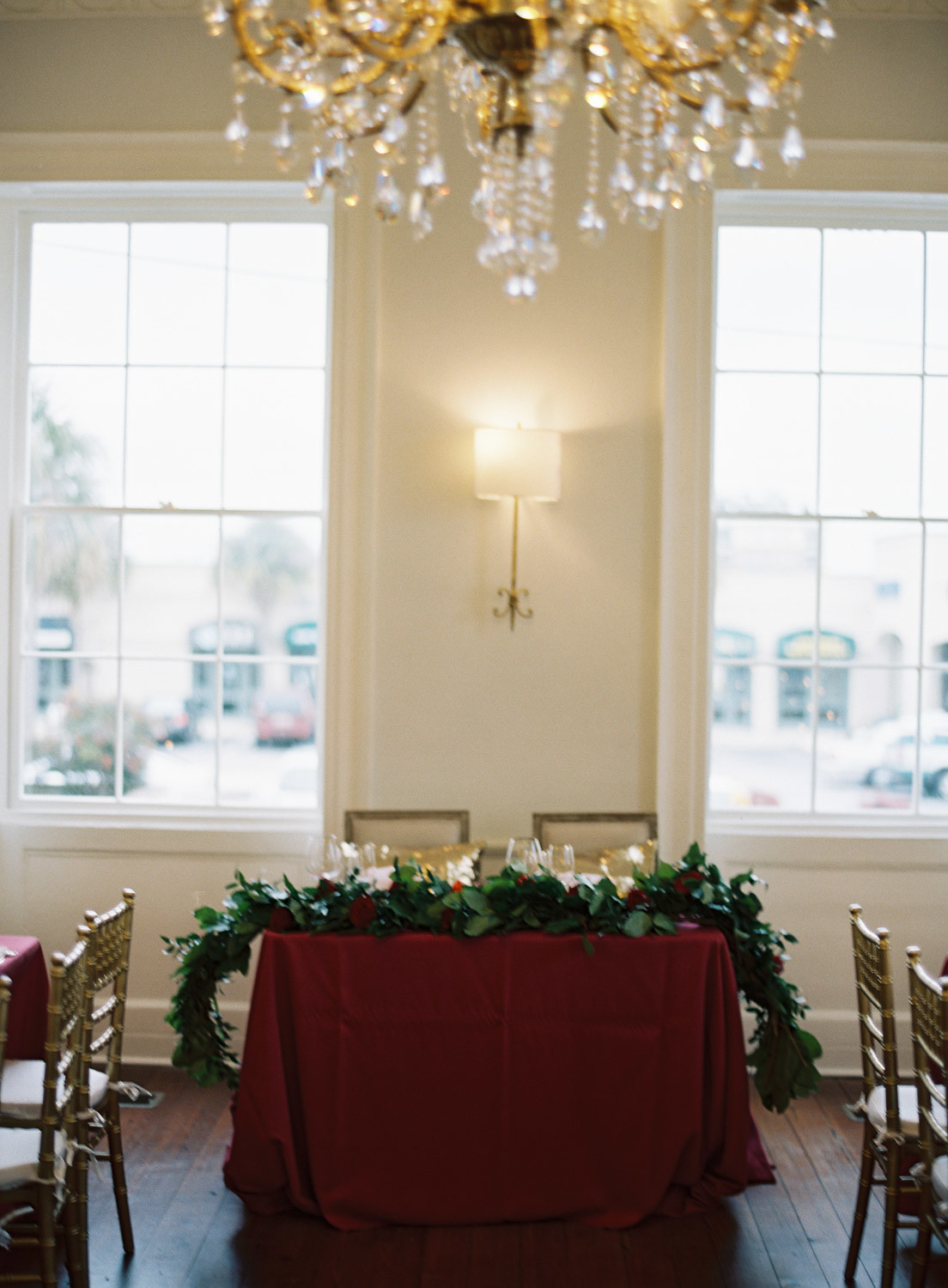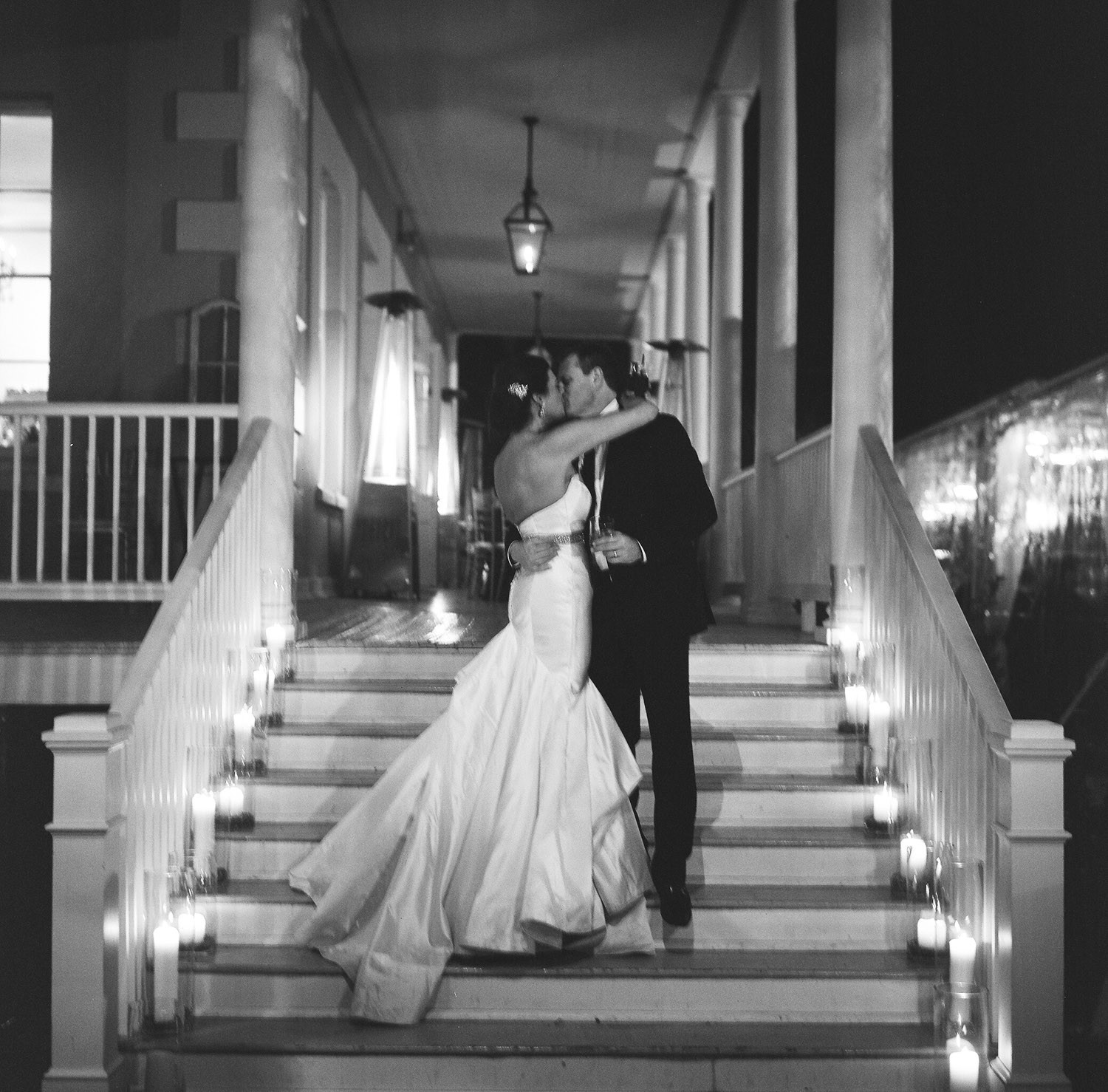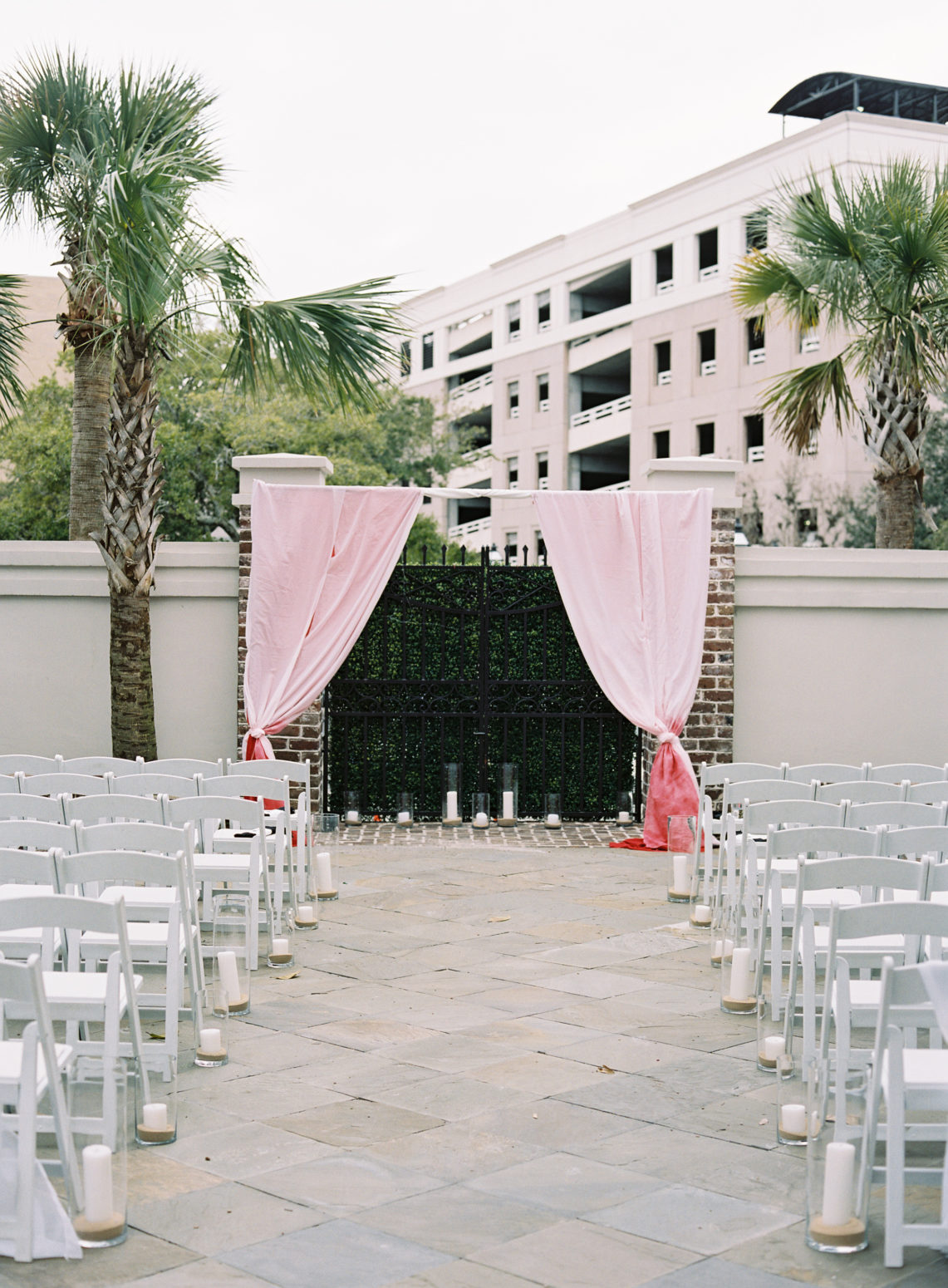 17. Wingate Plantation
Wingate Plantation was part of the colonial Brick House Plantation of Johns Island. English authority initially granted the plantation in 1707 to Robert Cole and William Taylor. Wingate Plantation represents the largest, undeveloped, intact parcel of the original plantation. The farmhouse on the property dates back to the 1930's, when it was constructed by the Jenkins family. During the twentieth century, vegetables and small grains were produced on Wingate Plantation. Currently, the plantation is managed for timber and wildlife.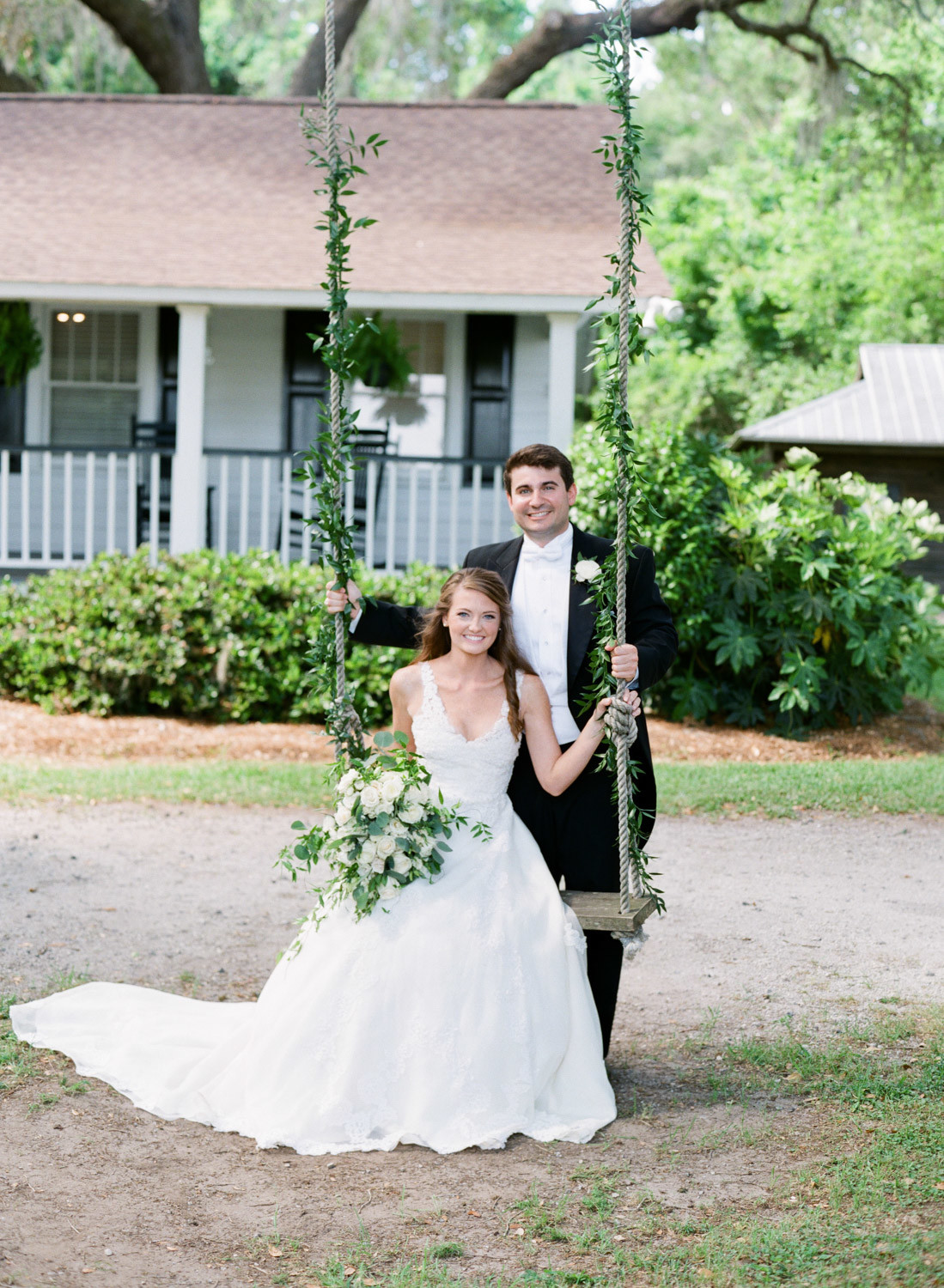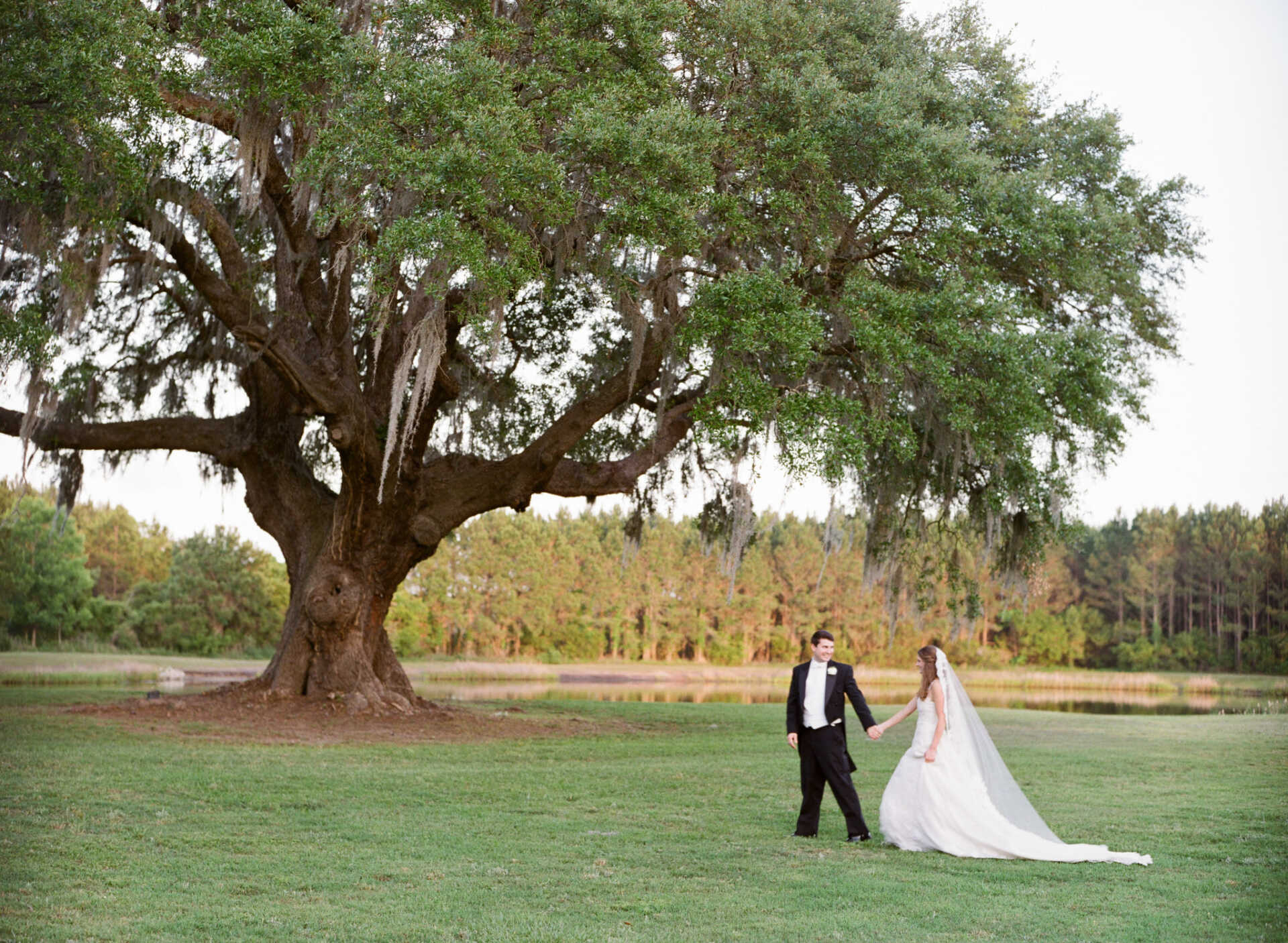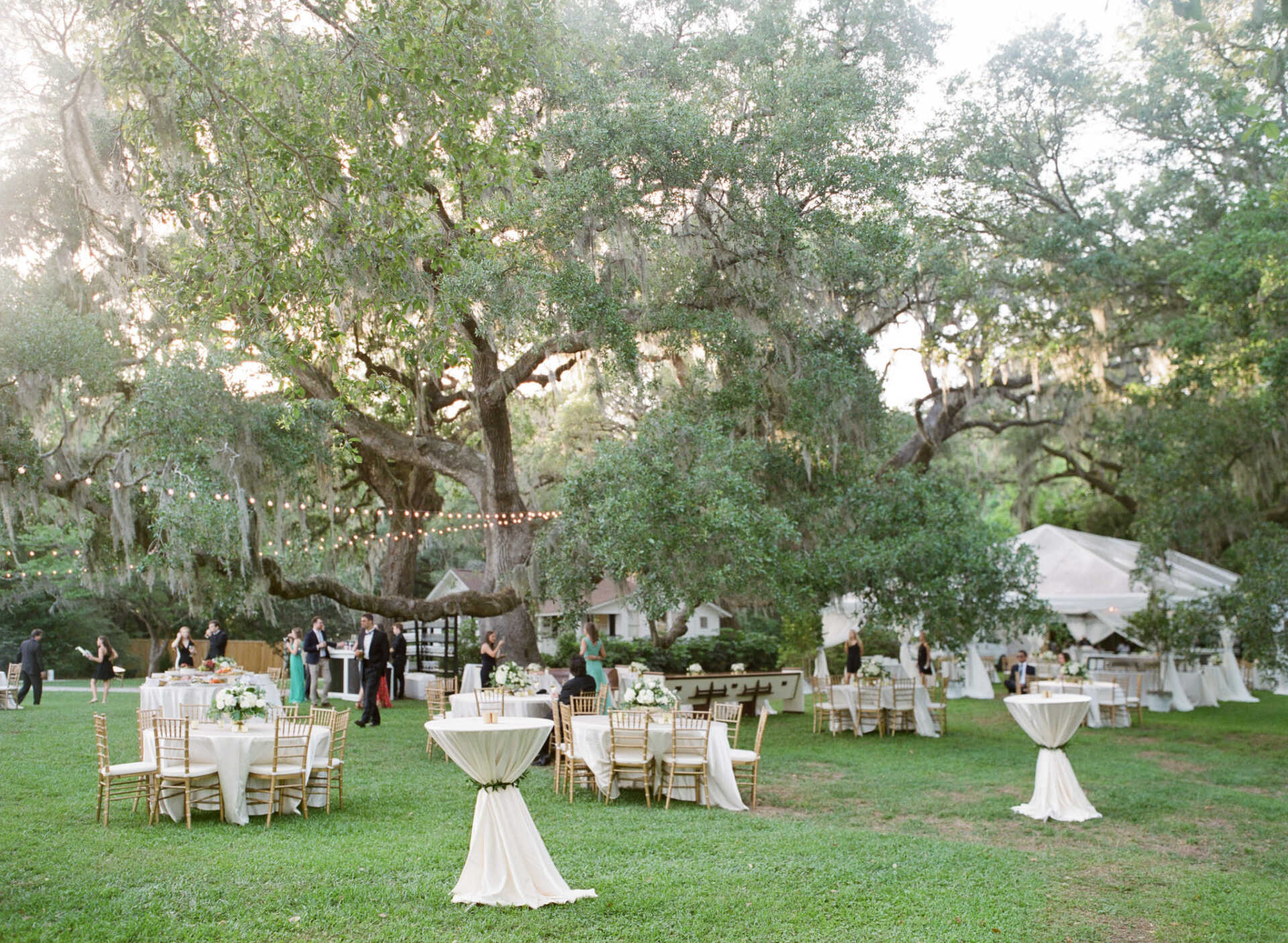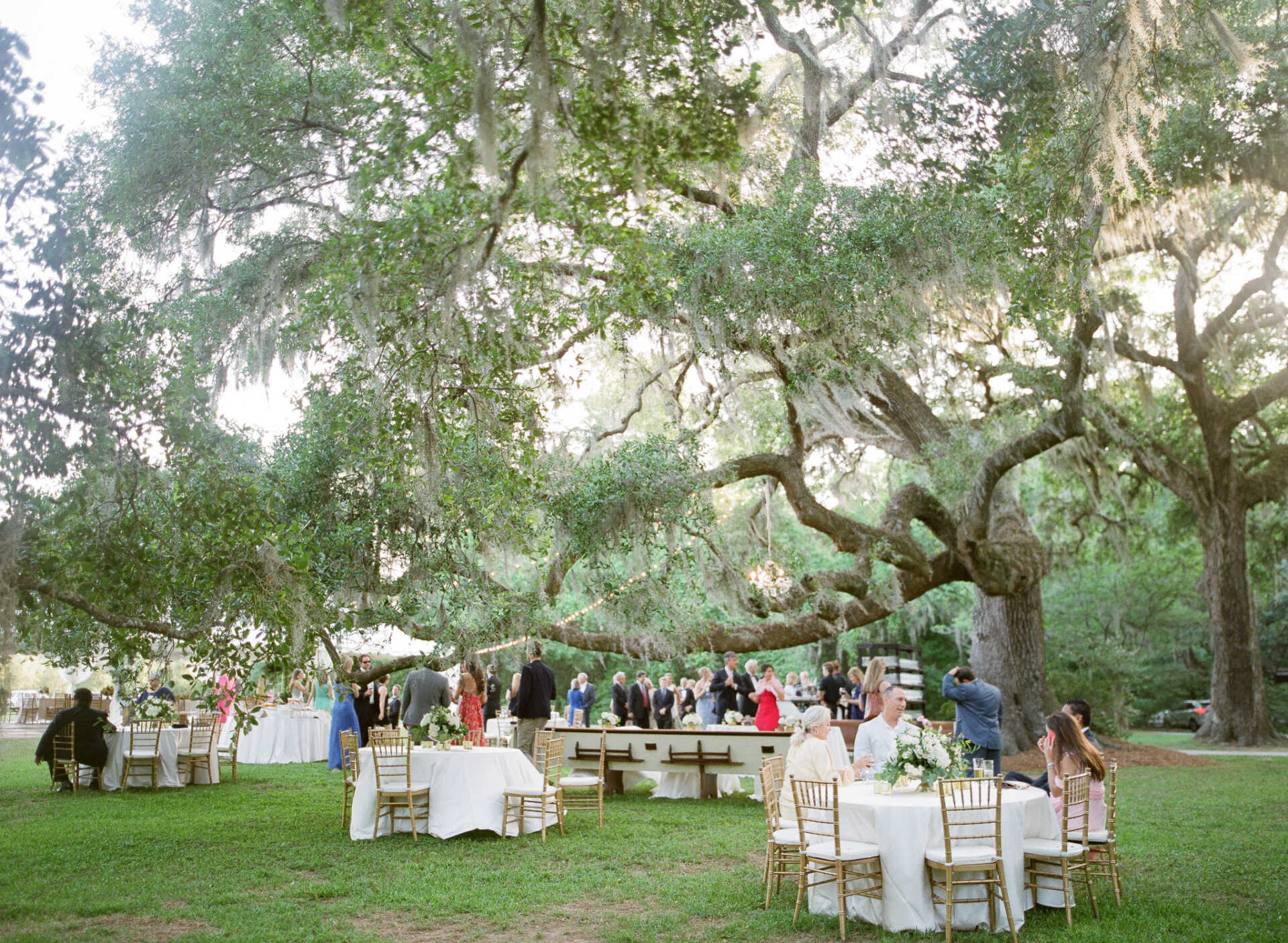 18. Historic Rice Mill.
Built in 1861, The Historic Rice Mill Building is one of downtown Charleston's most spectacular waterfront venues featuring versatile indoor and outdoor event space. The Historic Rice Mill offers unparalleled sunset views over Charleston's own Ashley River. The Historic Rice Mill is the only of Charleston's three original antebellum rice mills that still stands today.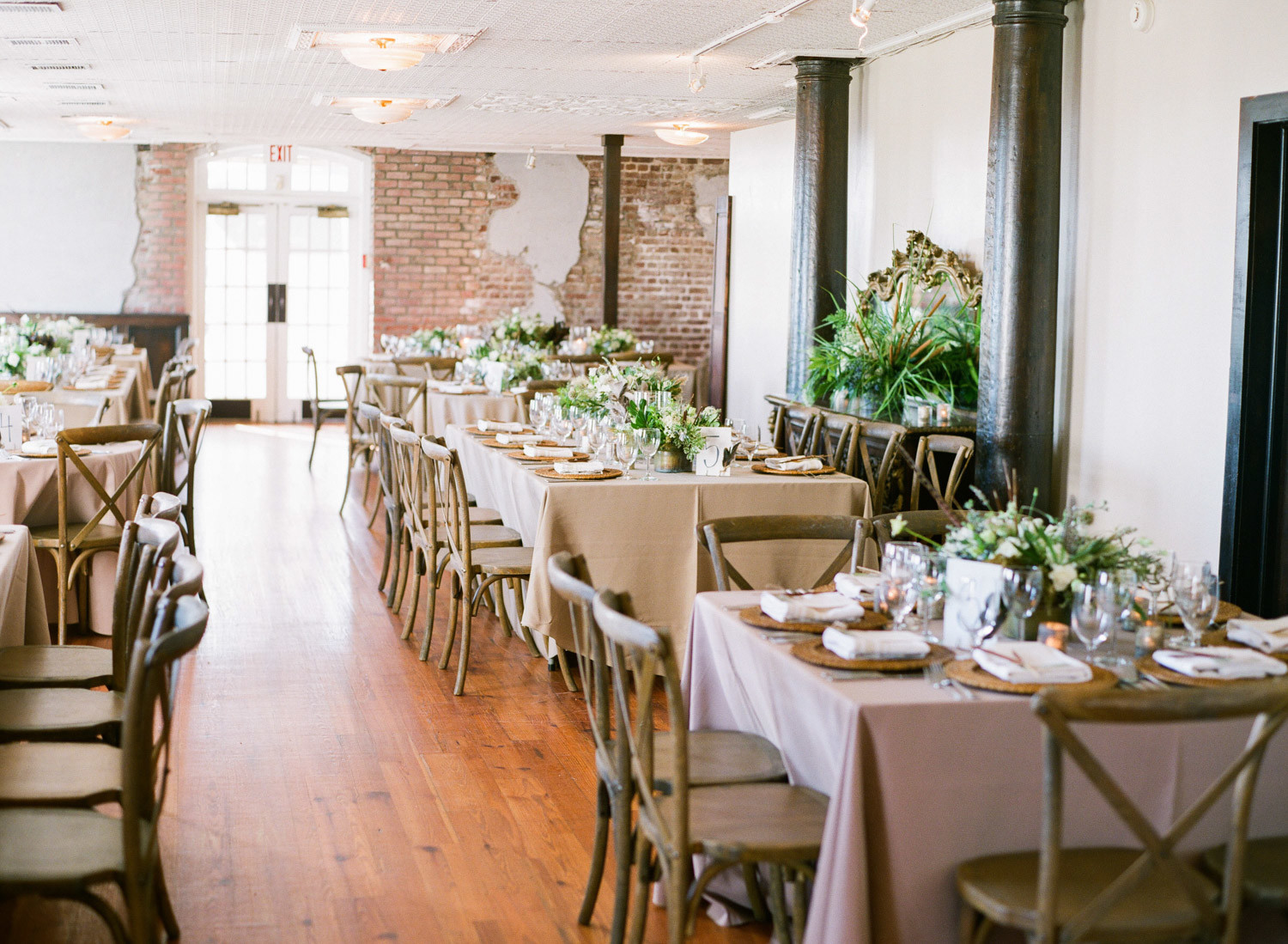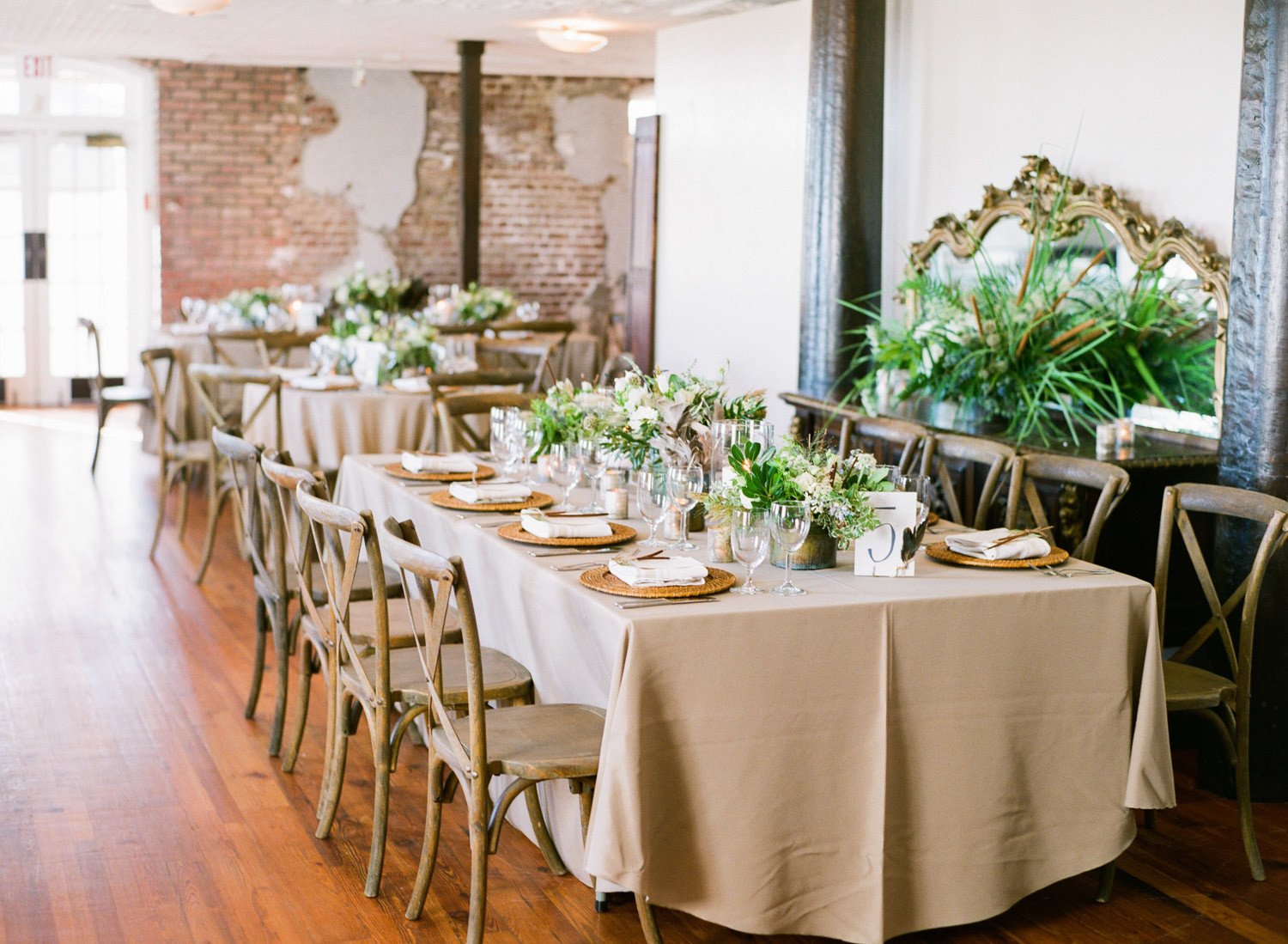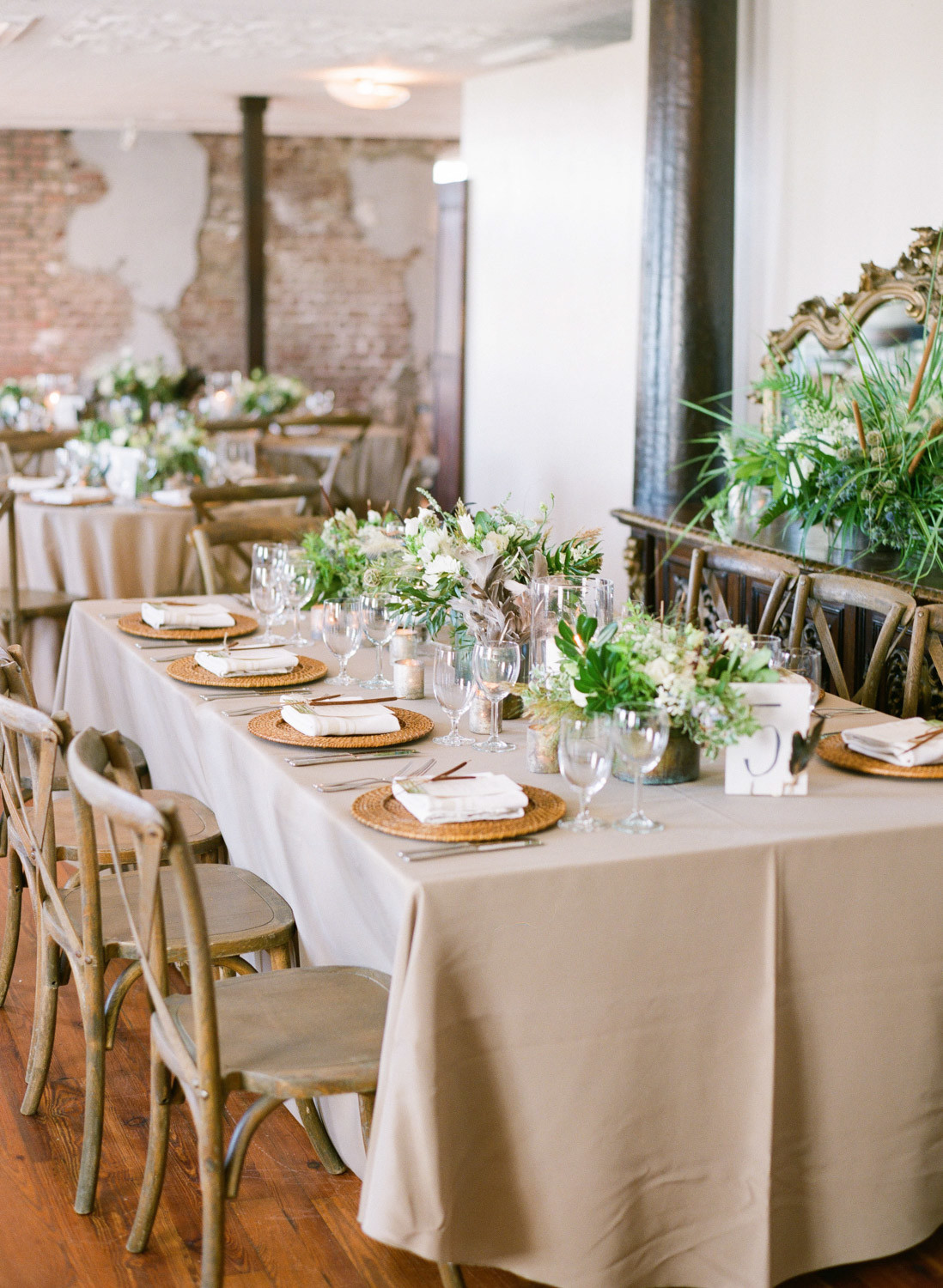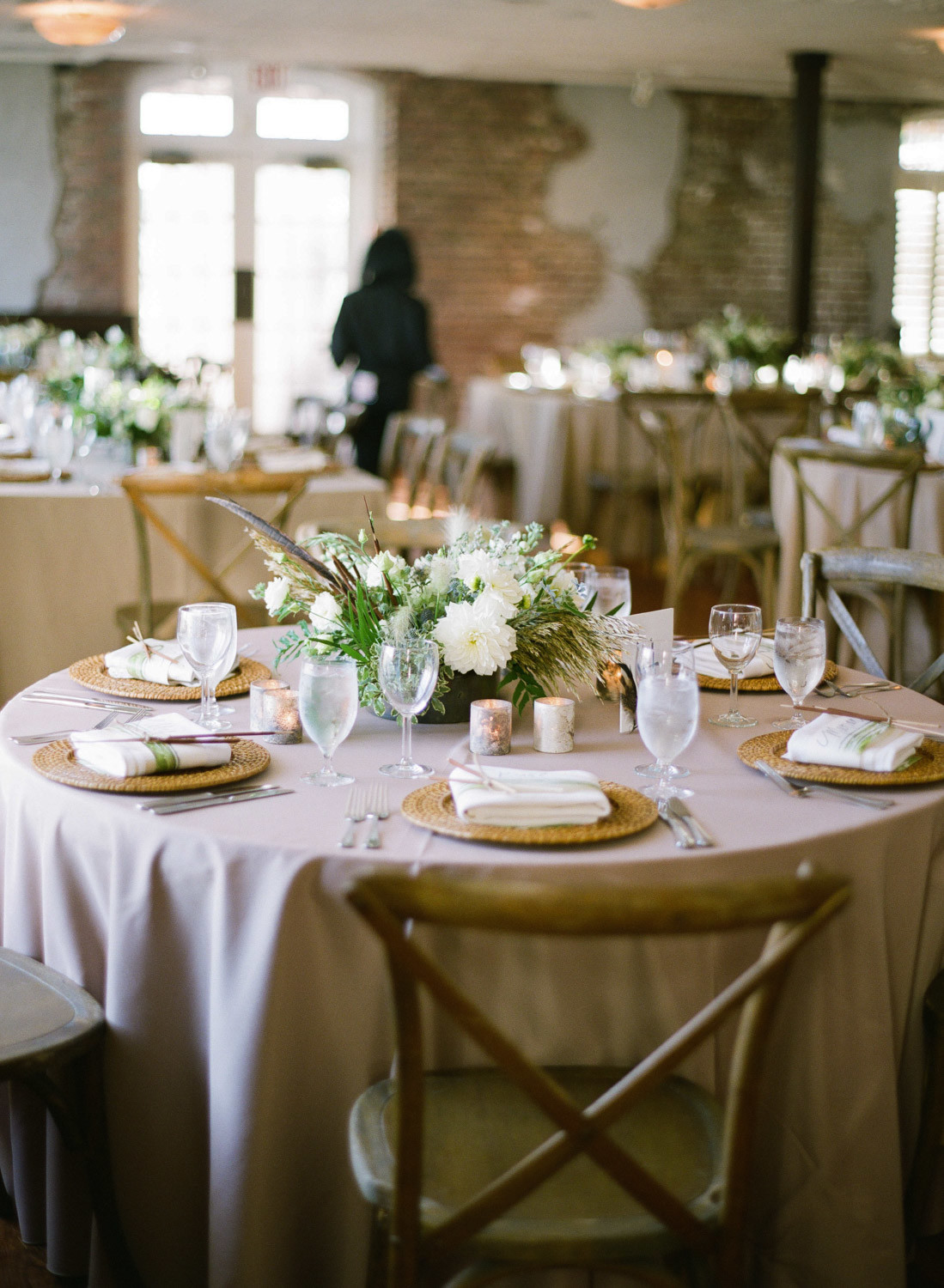 We hope this extensive list helps you in your decision to choose the perfect venue to say 'I Do'.