Absolutely loved working with Collin and John for this engagement session and I am counting down the days until their wedding! Read this sweet story from the bride down below.
Well, our story isn't quite traditional but definitely entertaining and fitting for us. It started in 2009 on the ADPi hall when John attended Christmas Cocktail with my pledge-sister. After that night, we always knew of each other and paid attention to one another. John even tried his charm on me one night in 2010, but it didn't really go as planned. As I proudly flipped my platinum blonde hair and walked away, John told one of his friends "She'll be back."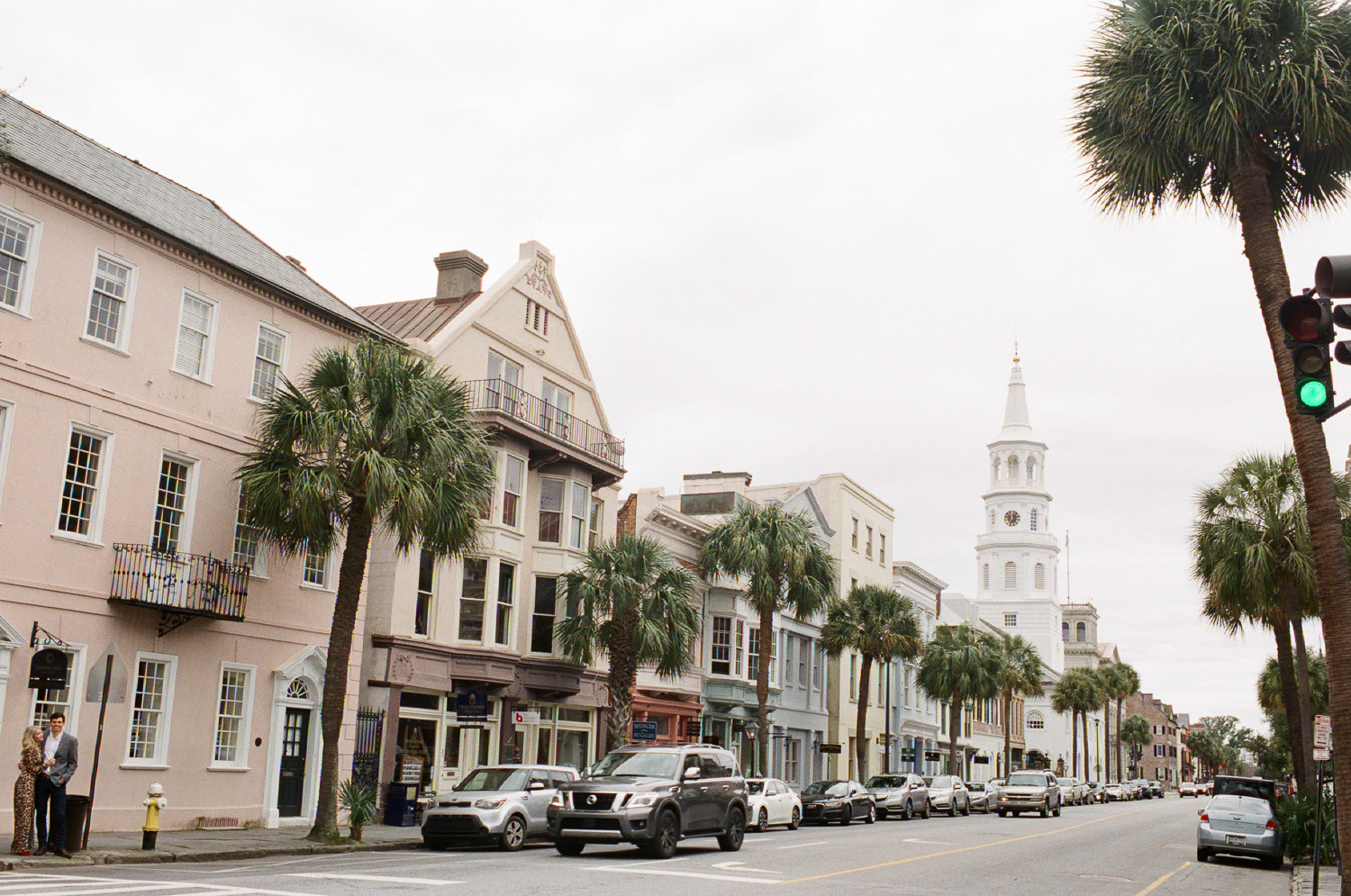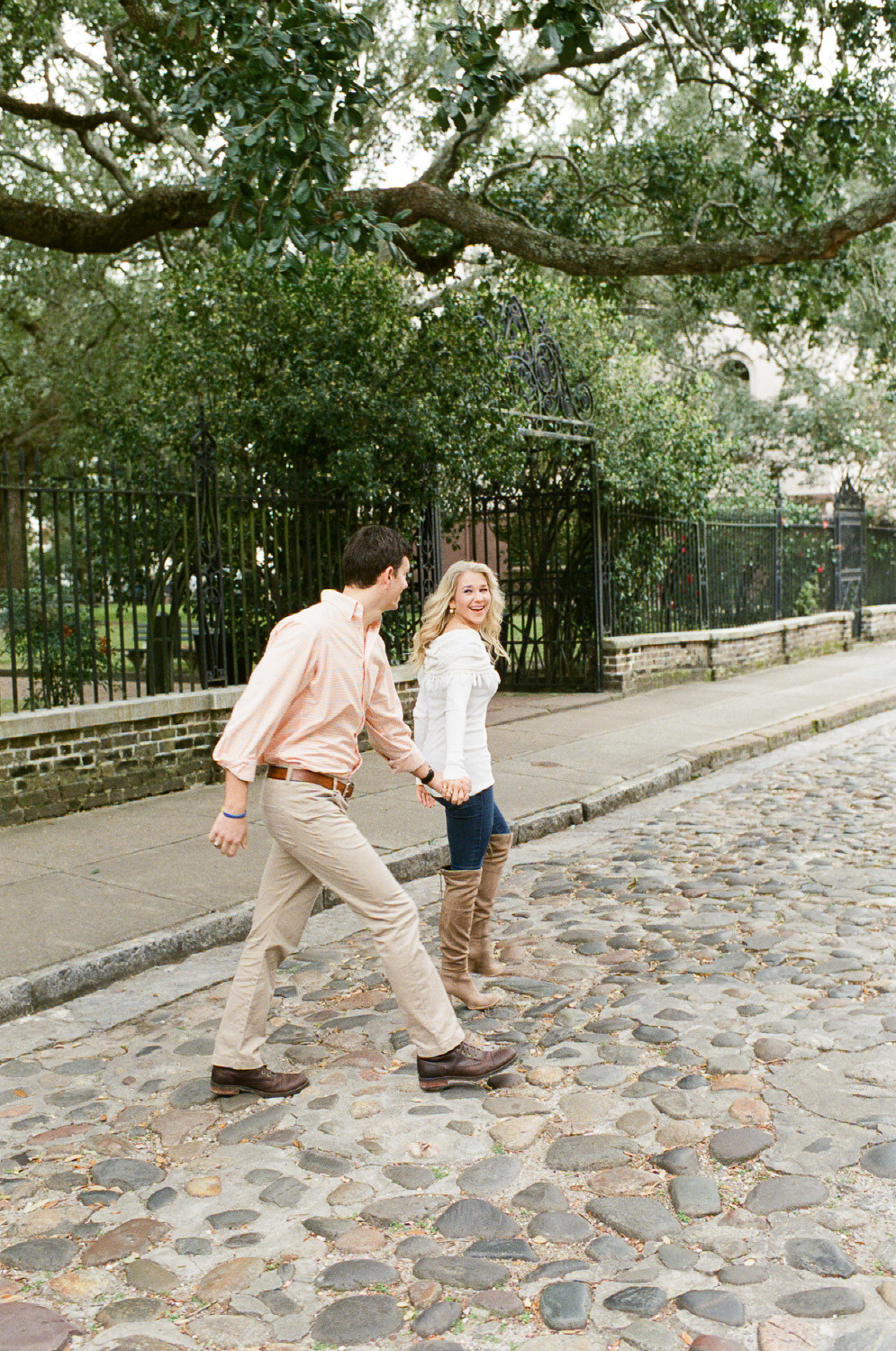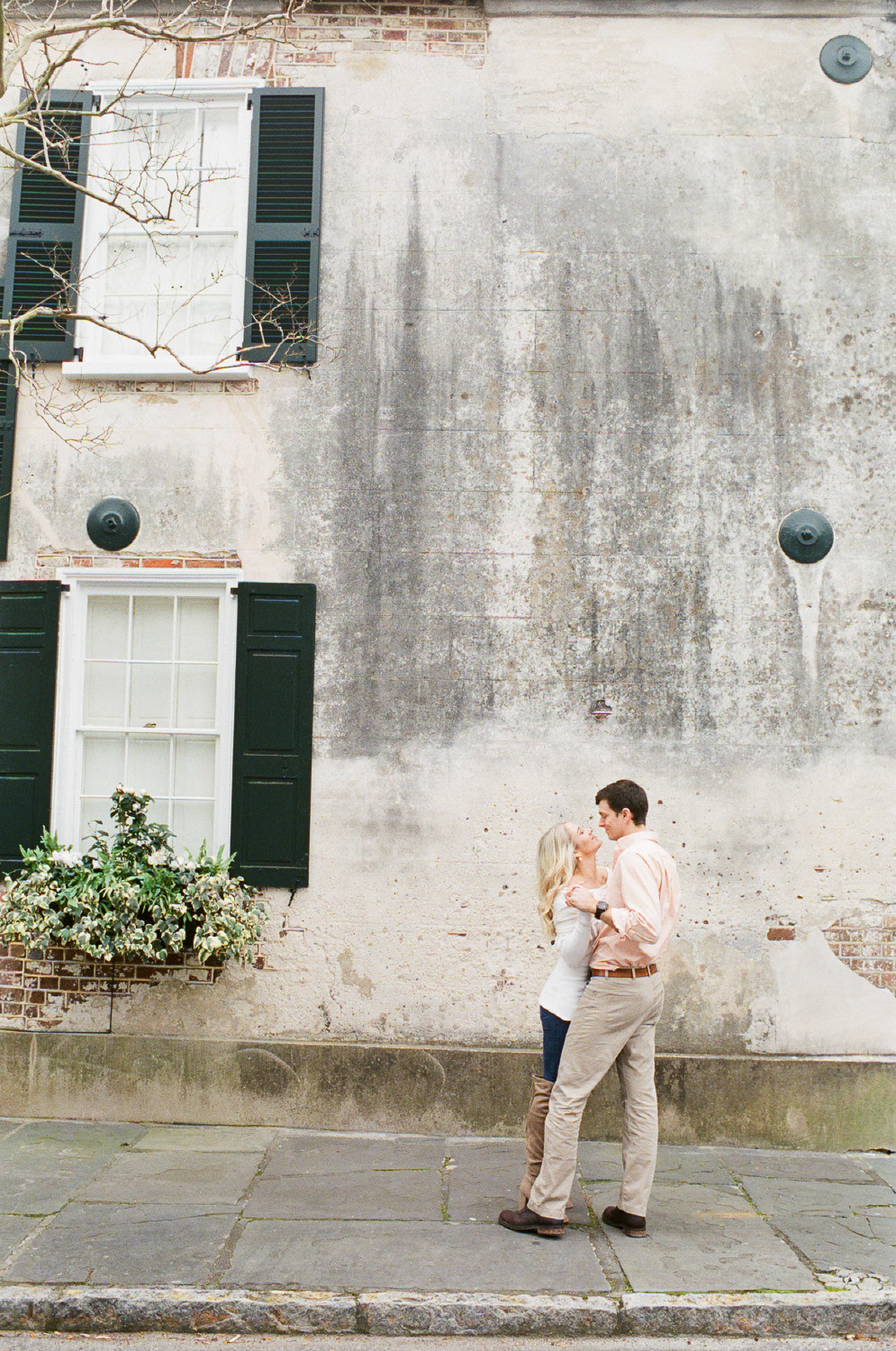 Fast forward to 2017: we're both Clemson graduates. I've been in Dallas, Greenville, and then finally moved to Atlanta; where John also lived. I found out through acquaintances that John was interested in me, but didn't think I was on the market. In a spontaneous moment (which was unlike myself), I reached out to a mutual friend and told them to give John my phone number.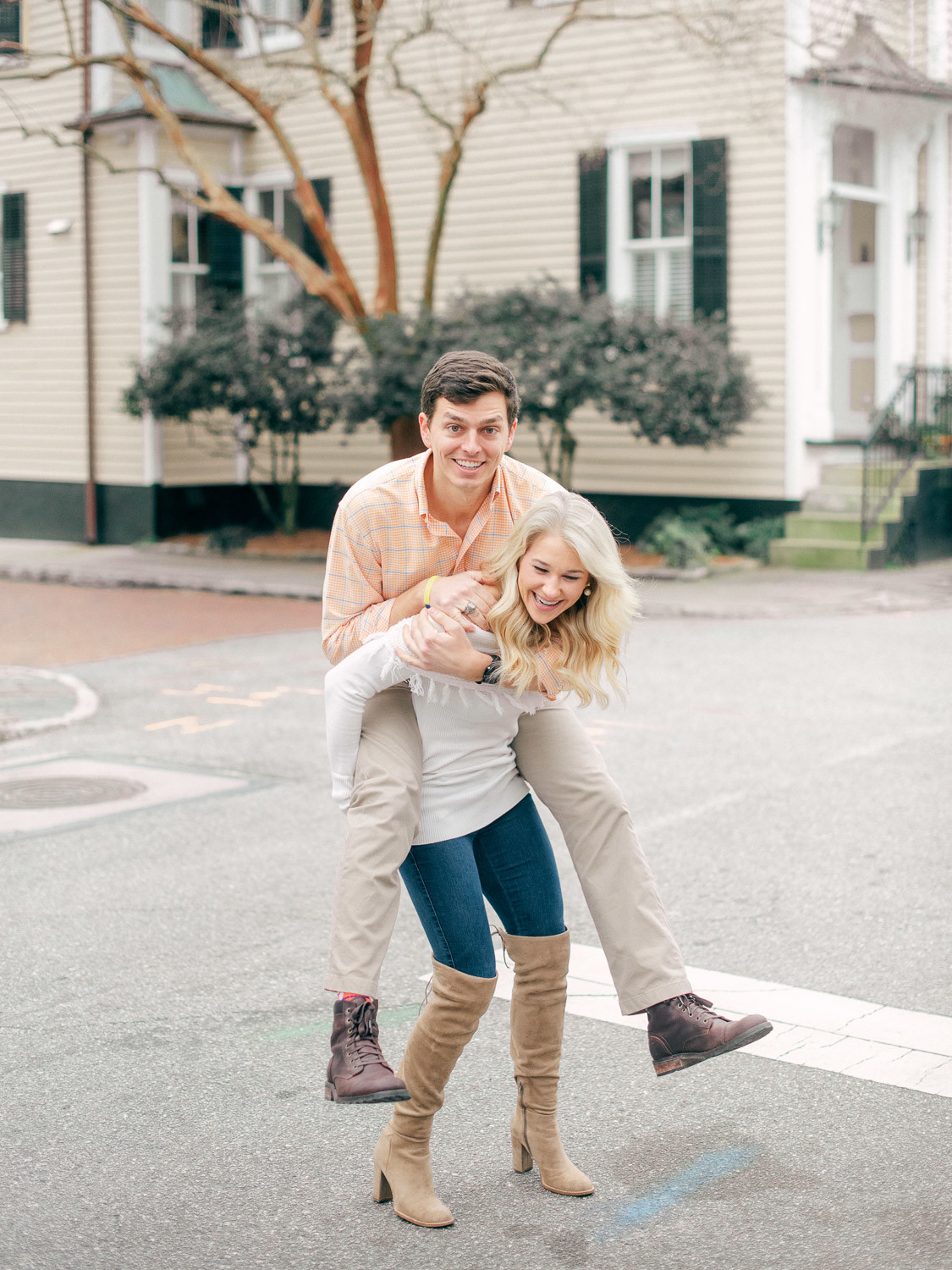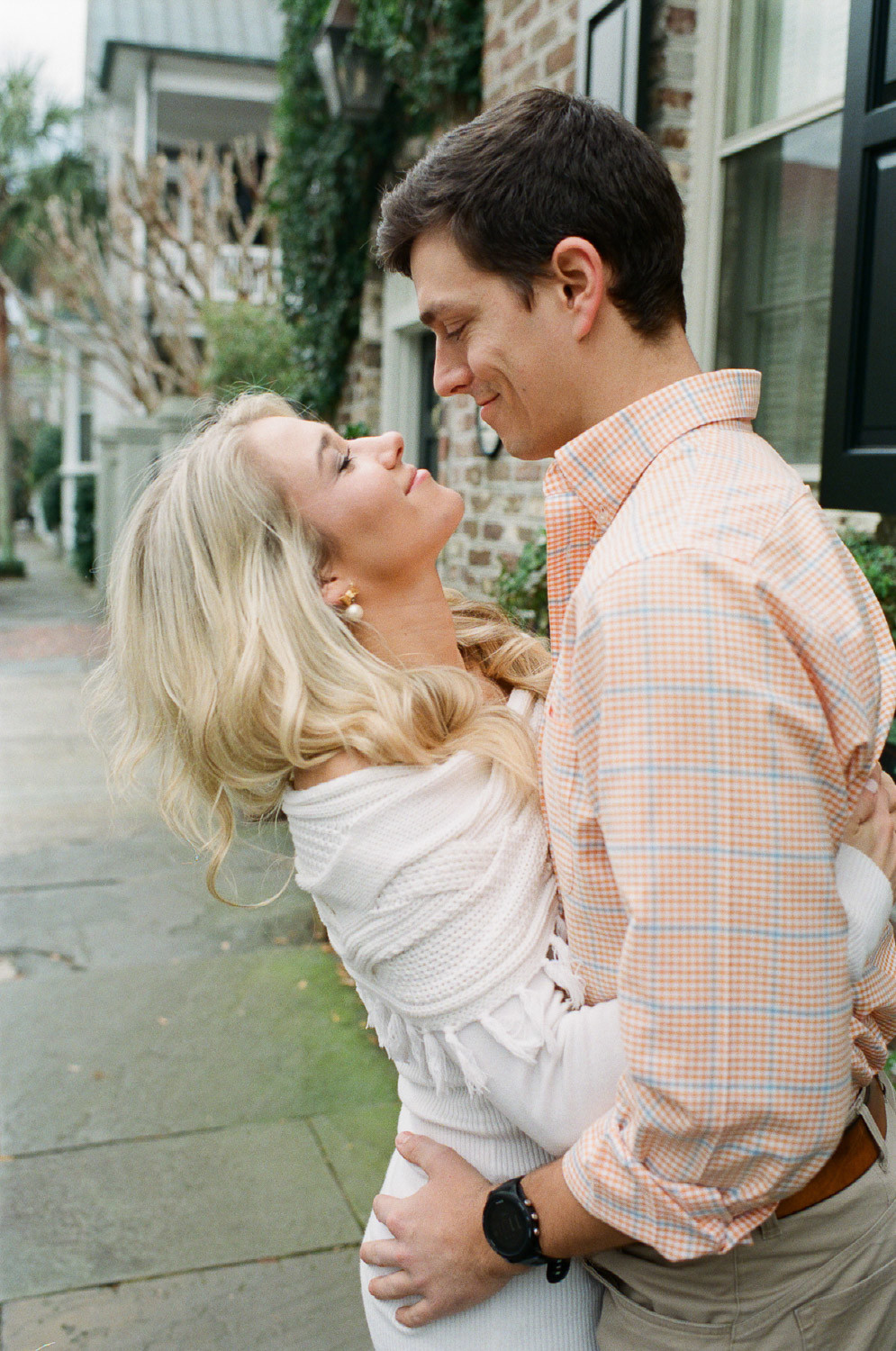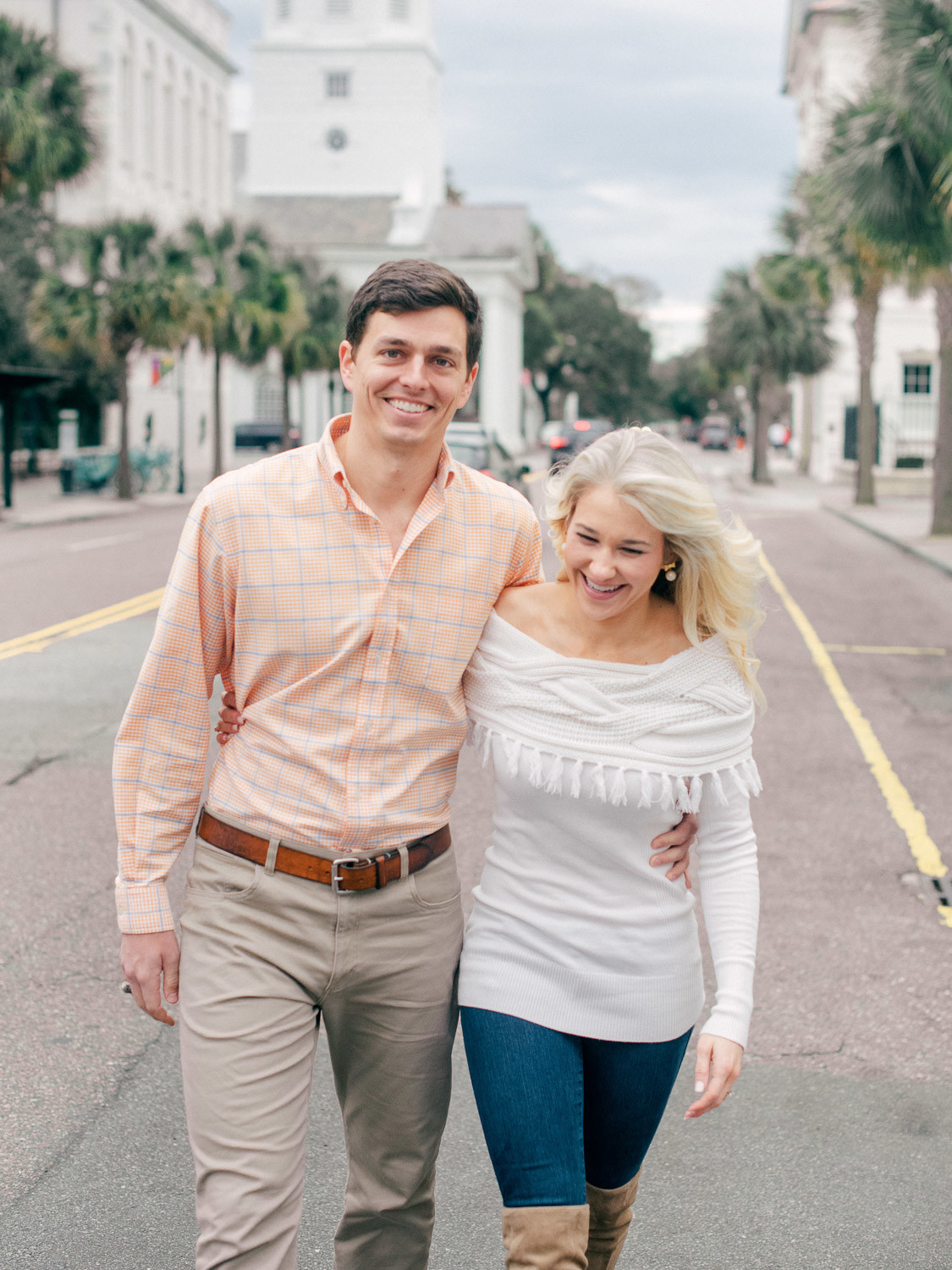 Having not seen each other since that night in 2010 and knowing I was new to the city, John offered to take me on a tour of the city. After 6 years apart, one "tour" brought that spark of 2010 back. After two more dates, John told me he was moving to Raleigh in a few weeks. We both had hesitations about distance but knew there was something special and different that was not worth letting go of yet.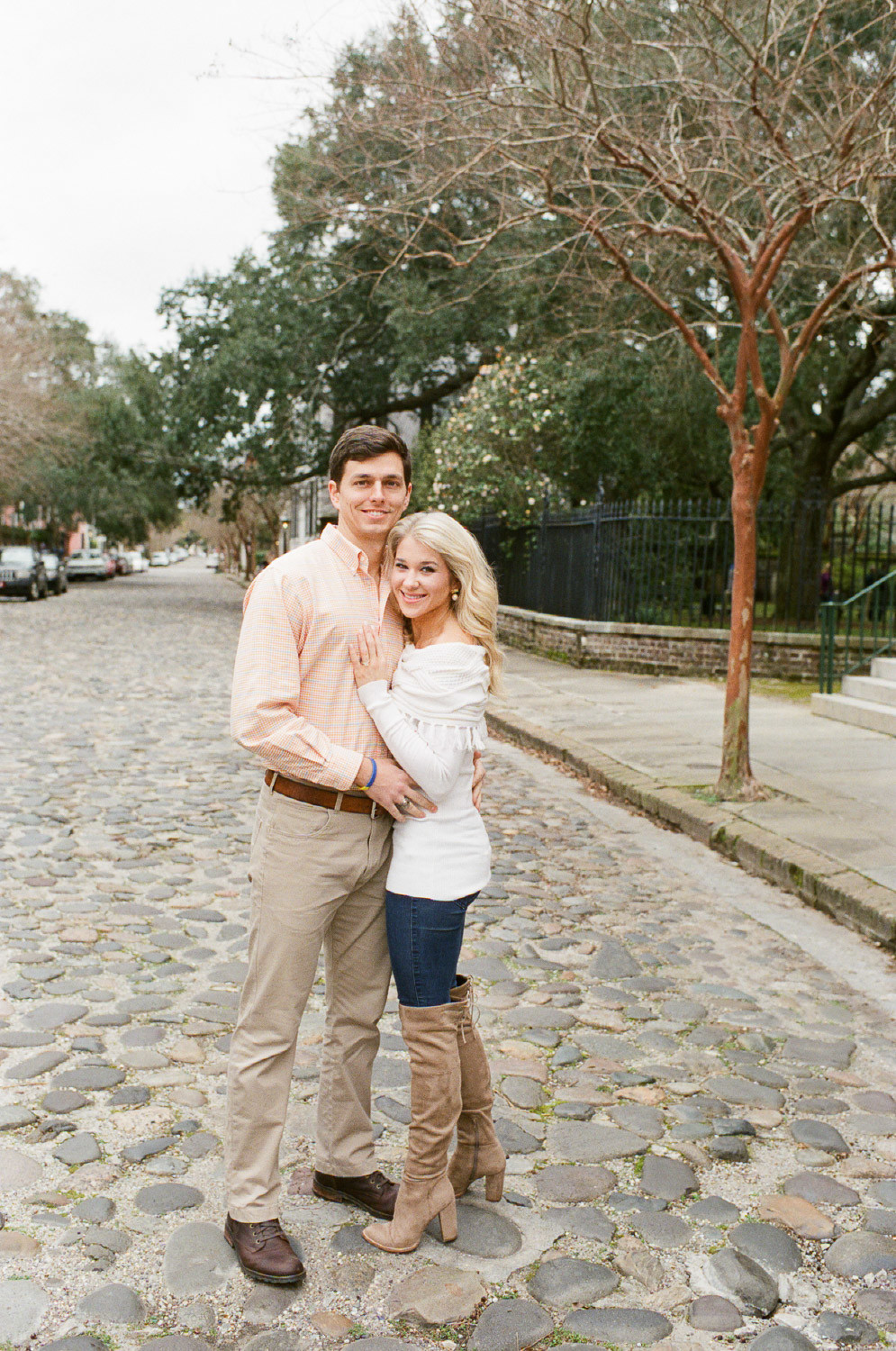 After a move to Raleigh, a move to St. Louis, many flights, tearful goodbyes (me being the tearful one), and many FaceTime dates along the way; we continued to challenge the long-distance relationship and pursue one another through Christ.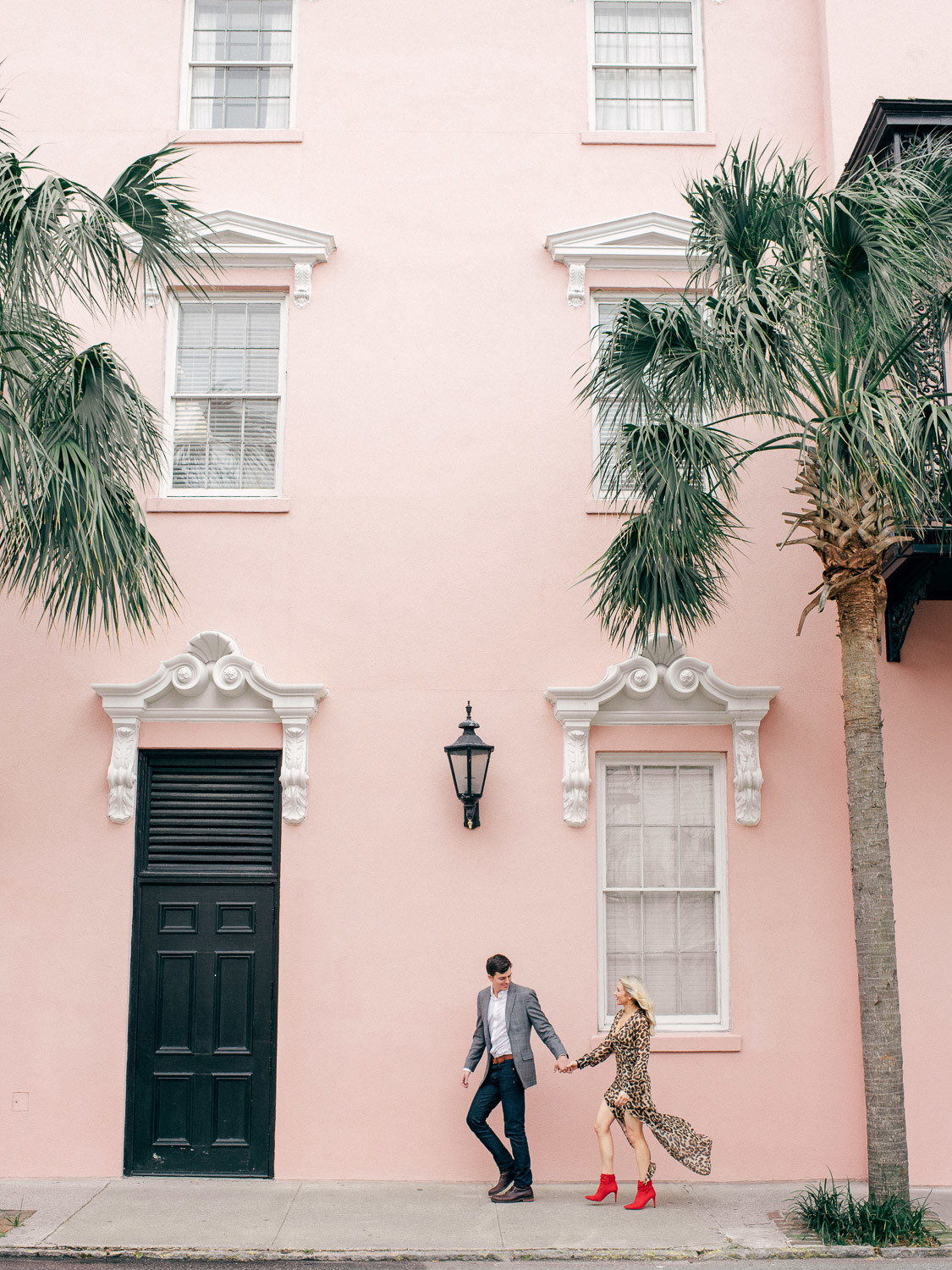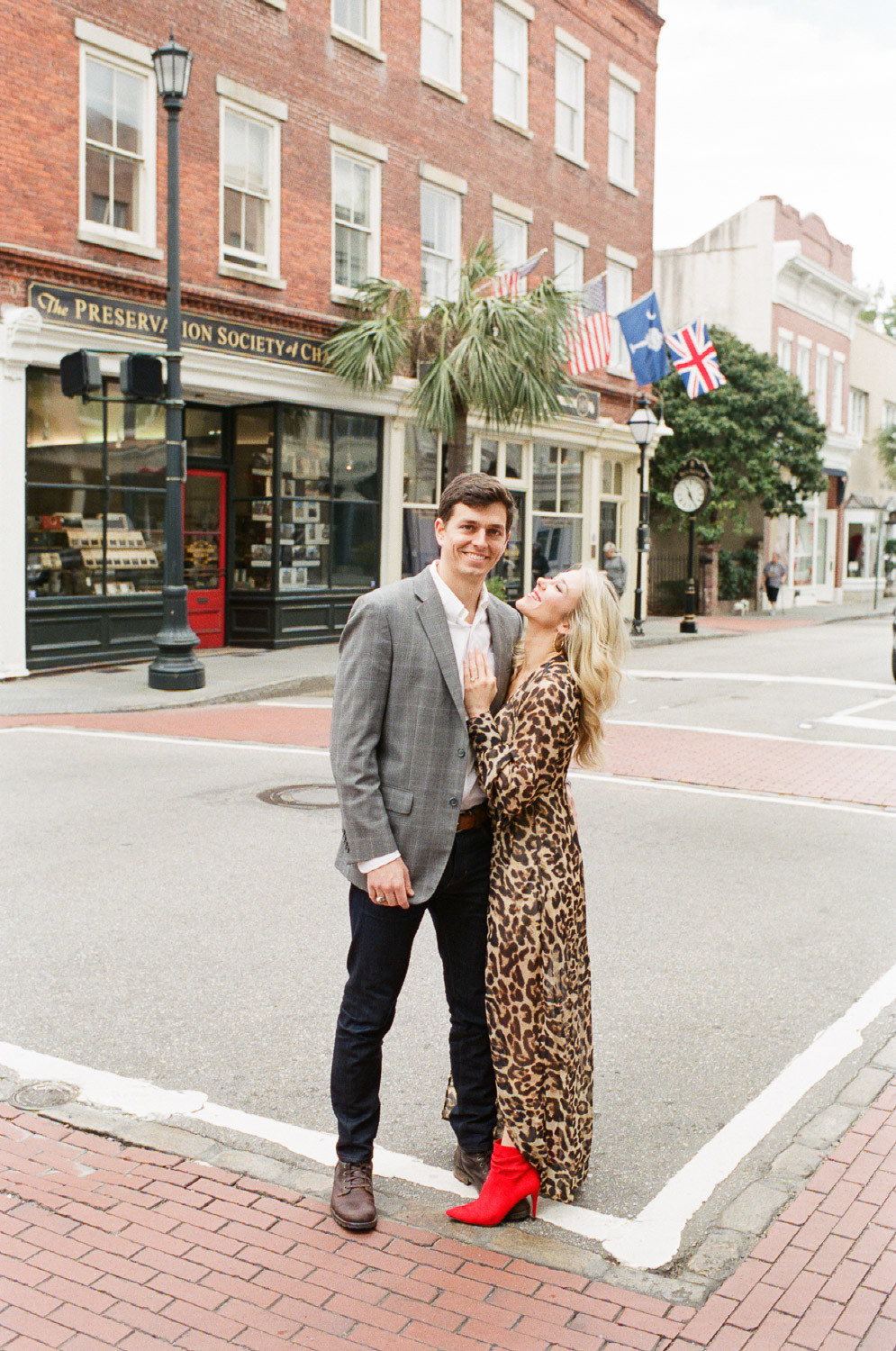 Our dating chapter closed-and our engagment chapter began-the morning of September 29th when John and I went for a "sunrise" hike. Despite the trail being closed until sunrise and me stepping shin deep in river mud, the hike led us to the confluence of the Mississippi and Missouri Rivers. In typical girl fashion and not expecting a thing, I was taking selfies and videos of the rivers when John started our forever. He got down on one knee with the most beautiful ring I had ever seen-wrapped in his lucky Clemson Tiger Rag.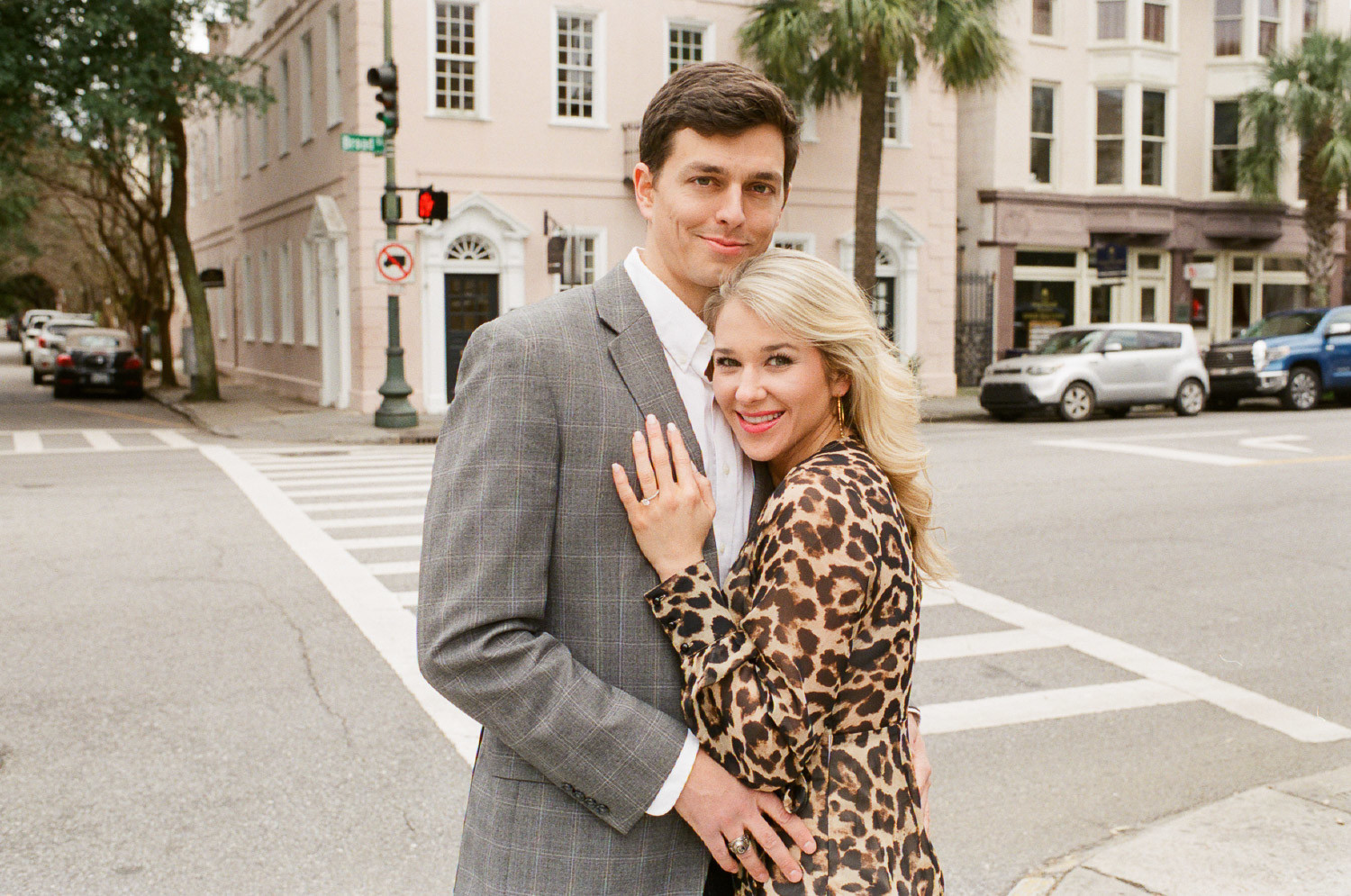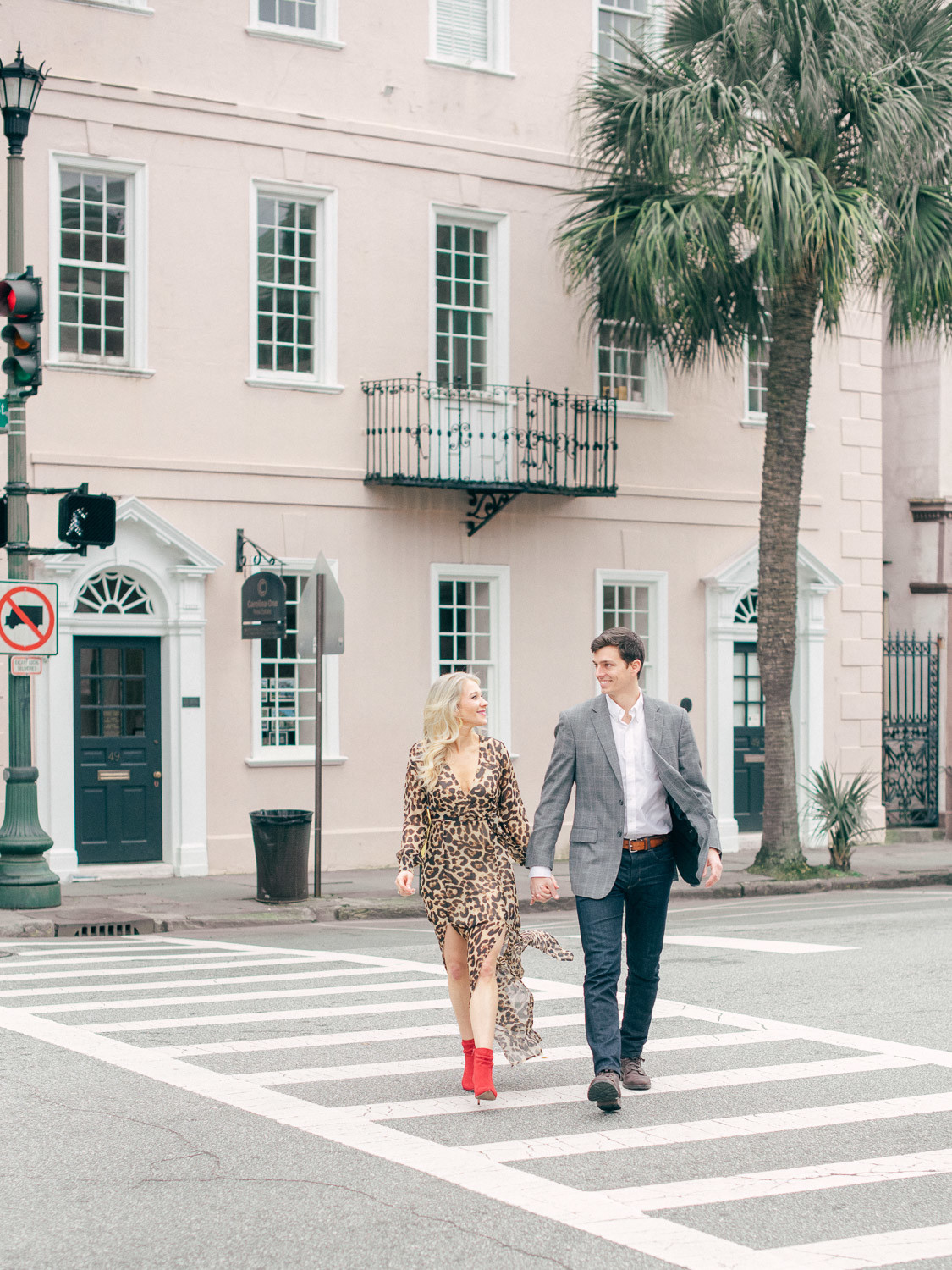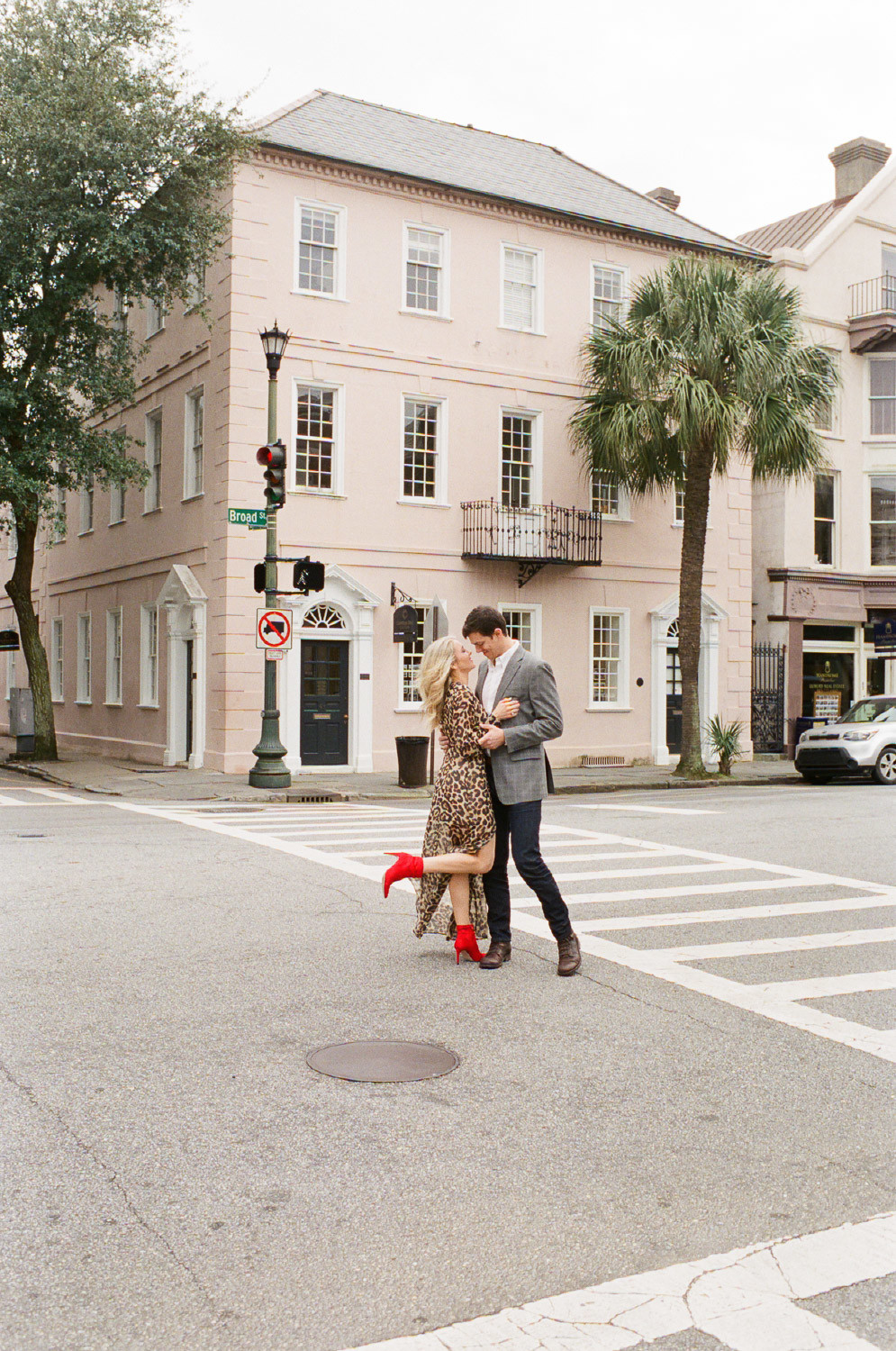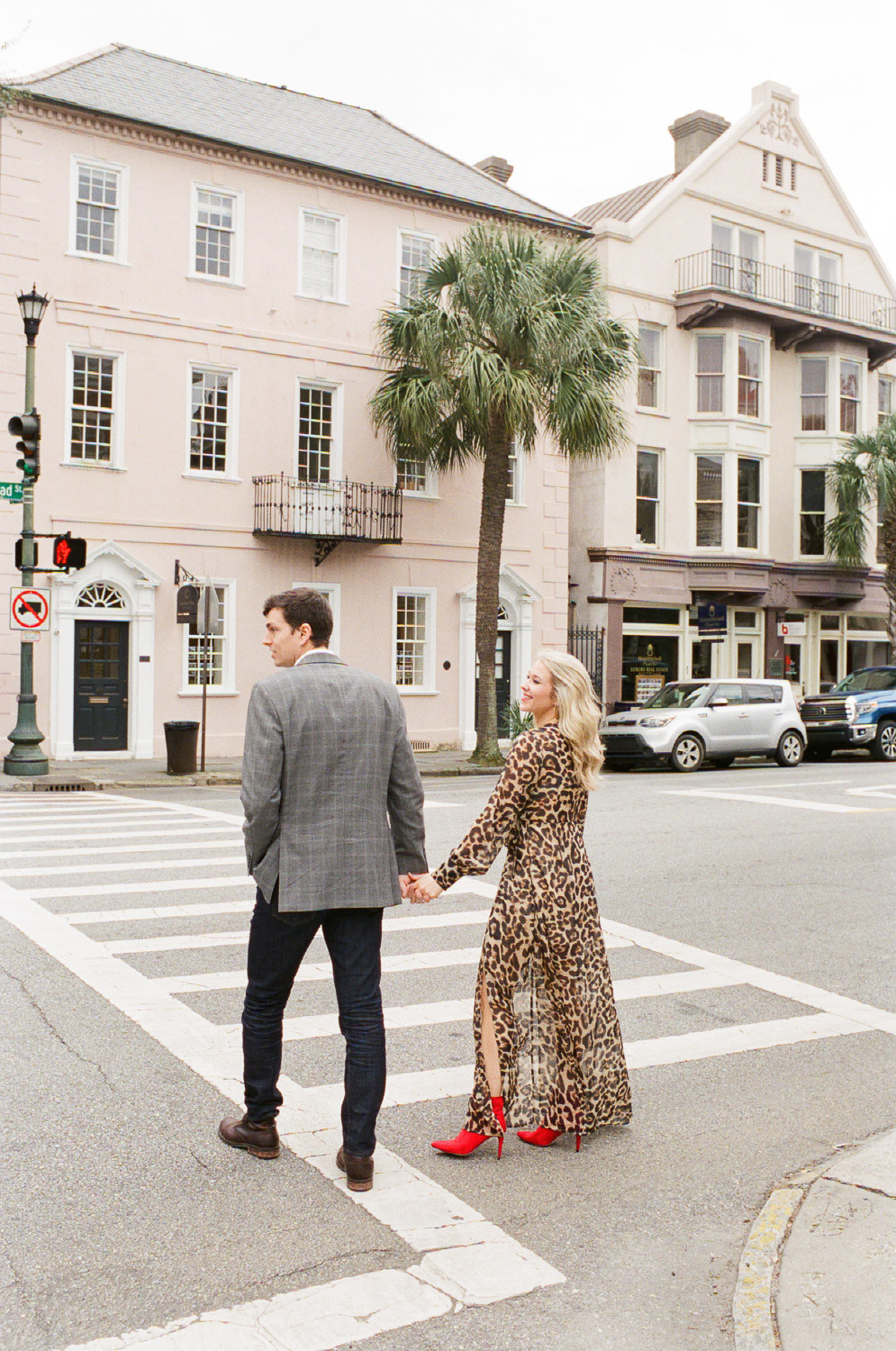 We are so thankful that God finished the chapter two immature college kids started 8-9 years ago. As we turn the page to the next chapter He has written, we know His plans and timing are so much better than we could have ever imagined. We are so excited to enter the covenant of marriage this April in Anderson alongside our amazing family and friends. Although I cannot wait to be John's wife, it does kill me to admit that he was right…I did come back.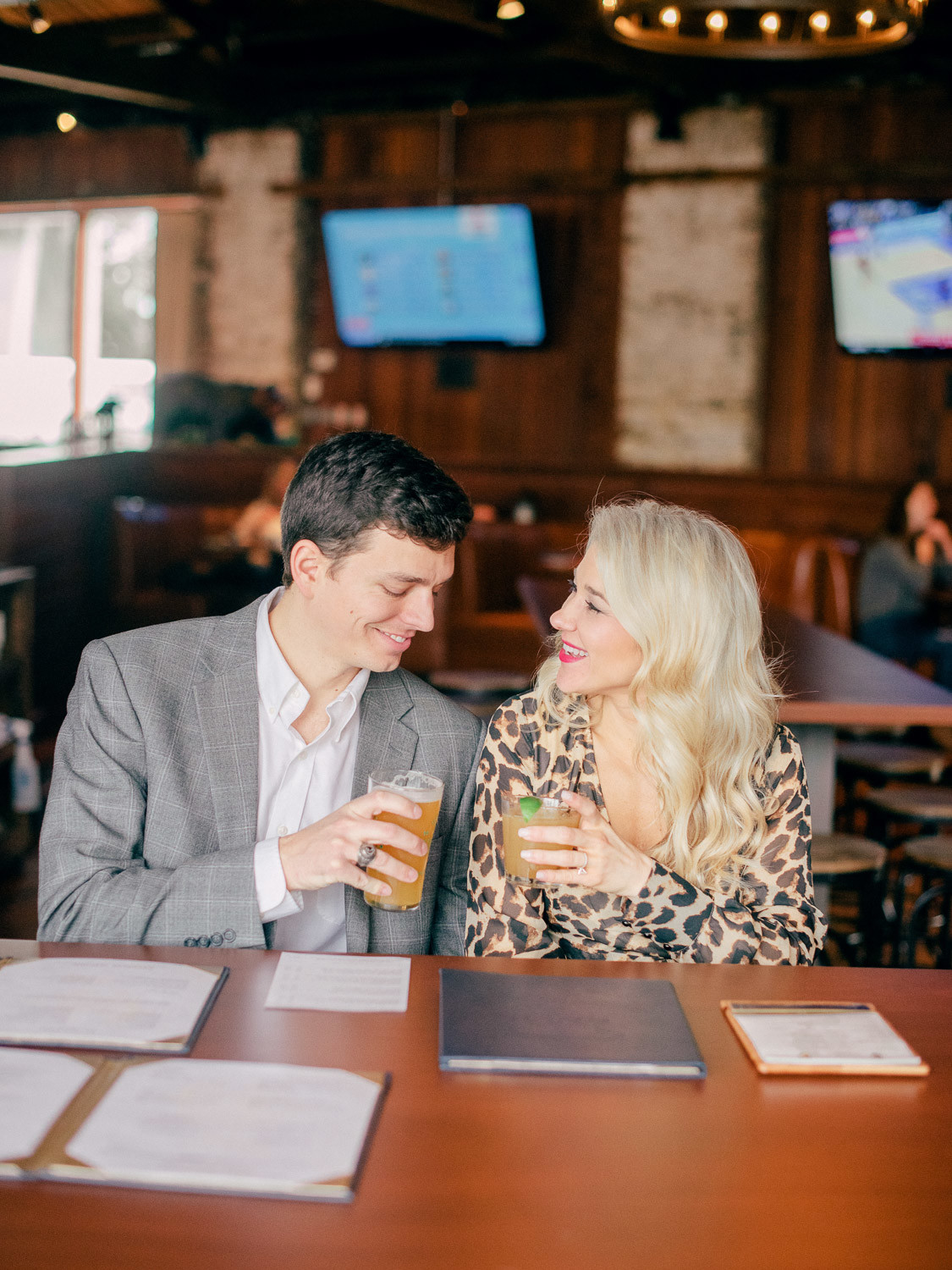 Go Tigers! ~Collin & John
Collin – Jeans – Guess | Sweater – Cache | Boots – Vince Camuto | Earrings – Kate Spade | Dress – LuLu's | Red Booties – Macy's | Earrings – Kate Spade | John – Khaki's – Wranglers | Button Down – Land's End | Belt – Billiam | Boots – Wolverine Reese Cap Toe Leather boots | Jeans – Billiam | Shirt – Polo by Ralph Lauren | Jacket – Jos. A. Bank | Boots – Wolverine Reese Cap Toe Leather boots