After spending 5 amazing days in Phoenix with 450+ amazing wedding and portrait photographers in the planet, I'm back with a wealth of knowledge, inspiration and new ideas; a new direction and a renewed focus in life- both professionally and personally. The year 2009 is about RELATIONSHIPS- forming, building, maintaining, retaining and winning. It is the year to reconnect. It is the year to make new friends and maintain old ones. It is the year to take a step back and think about what matters most.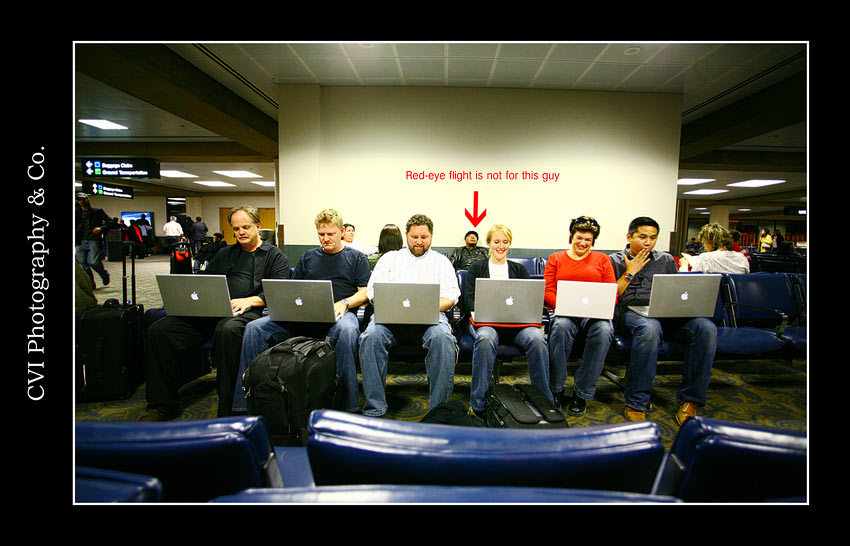 A few of us took the red eye flight from Phoenix to get home. While waiting, we all just took out our macs (like goofballs) and surfed the net- it was free at the airport. Why not!
I'll be sharing some Phoenix pics, as promised so come back…
Virgil
PS
thank you for the warm "happy bday" cards, emails, calls, facebook and myspace messages. I wish i could respond to you all right now and say thank you. But you know, i will individually call or email you at a later time so just wait. . .