A couple of weeks ago, I was blessed to shoot the magical wedding of two amazing couple, whom I am proud to call my friends: Kristin and Jeremy Hall. On May 24, they committed their lives to each other in front of God, family and friends at the St. Matthew's Lutheran Church in downtown Charleston. A beautiful reception followed immediately at the Francis Marion Hotel coordinated by the amazing Jessica Dorfman. The beautiful flower arrangements were by Thuy Patterson of Jade Water Designs.

Kristin looked absolutely stunning and Jeremy looked very sharp.

Even though we cover weddings almost every weekend, it is always surreal to be able to play a part in each of them every saturday. With Kristin and Jeremy's wedding- I am so blessed to photograph such an important event of their life. I am very grateful of their trust in me and my abilities. It is very humbling to know that whatever I see through my lens and record and deliver after their wedding, when everything is long gone, will be a part of their family legacy. Forever. Of course, I try not to think about that too much on wedding day and stress out about it in order to avoid freaking myself out.

To Kristin and Jeremy, I think the world of you two. You two are are one of the most genuine people I know and respect. I am so blessed to have met you both and got the opportunity to work with you. Thank you for your trust, your kindness, your generosity and your friendship. I will miss you both. As you begin your life in Atlanta, I wish you both the best of everything. May God bless you and your marriage and your beautiful family and friends.

Here are the highlights

The girls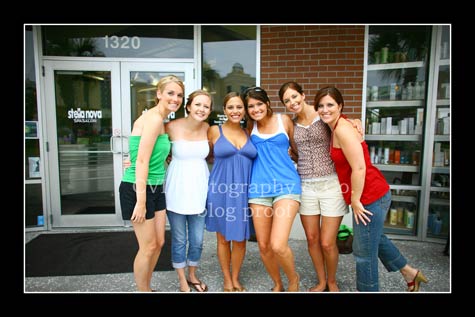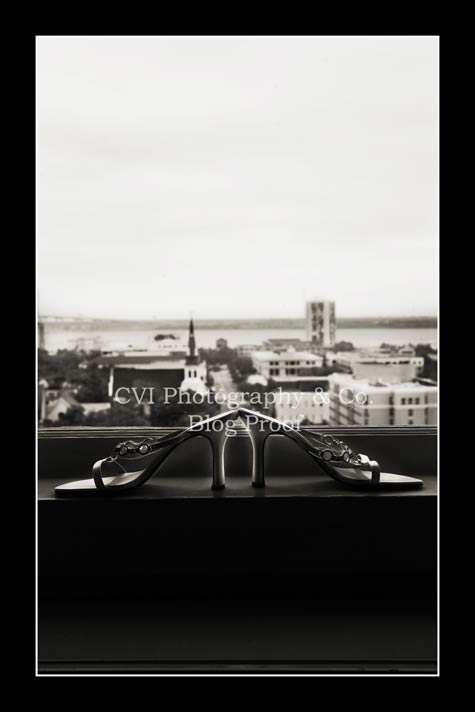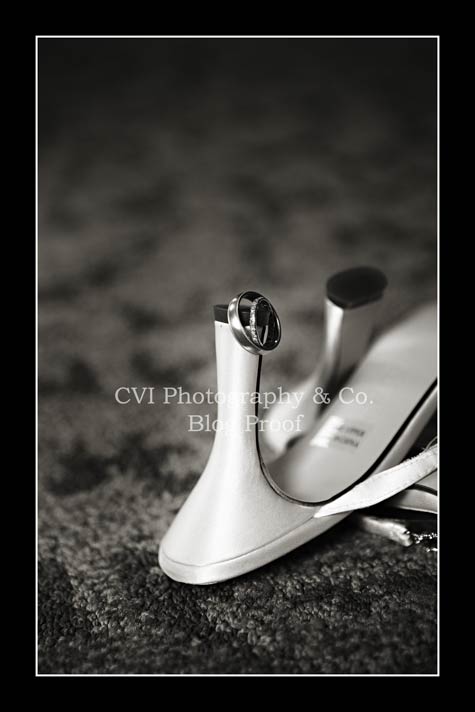 Me, shot by one of my assistant, either Sarah or Laiken, don't know. None of them would fess up. Were they looking at my shoes or my flat buttocks?!?
I was trying to get this shot while on the ground, in case you were wondering what i was doing on the ground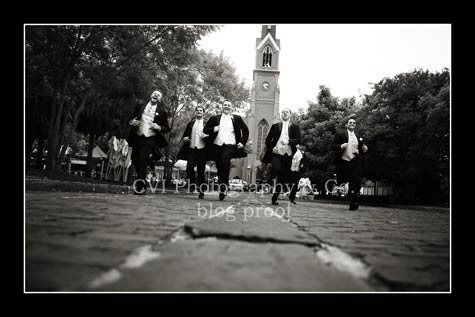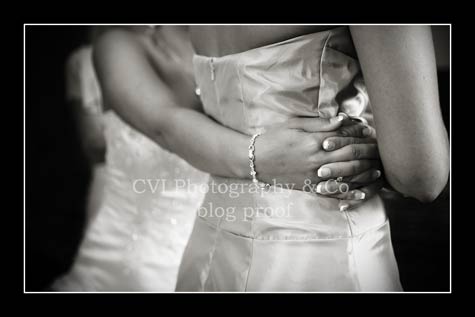 Kristin getting her wedding present from Jeremy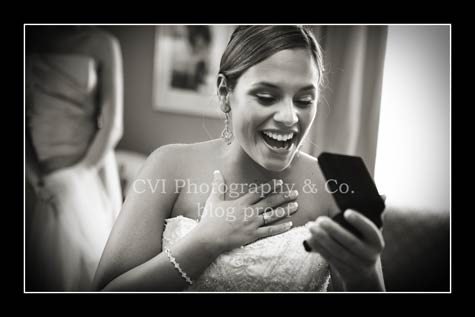 The beautiful Kristin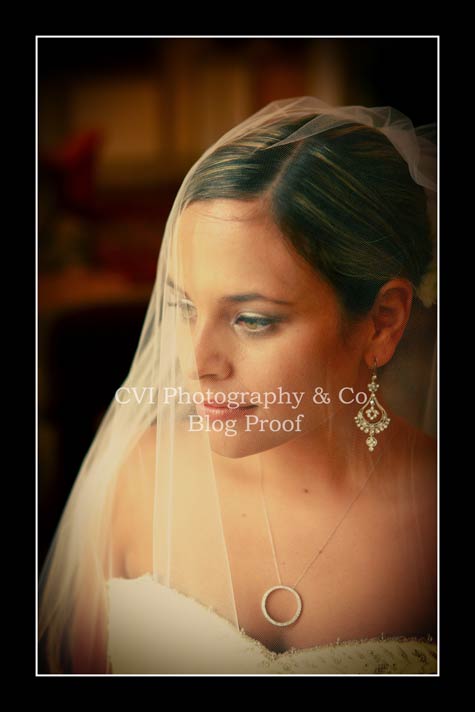 I set this up every wedding, and I capture beautiful moments every time. It is always different every wedding. The reactions are all unique and lovely in their own way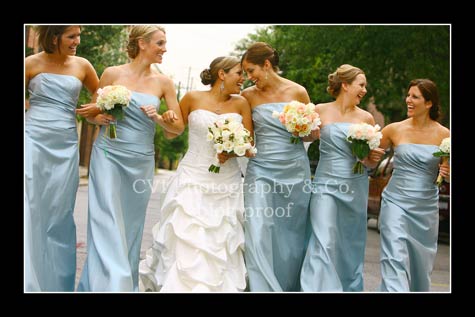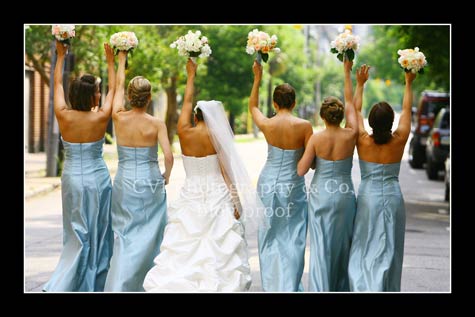 Jeremy and Chase… an honest moment as Kristin walks down the aisle with her father. Real. Just beautiful.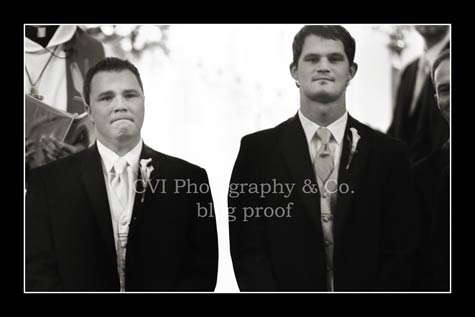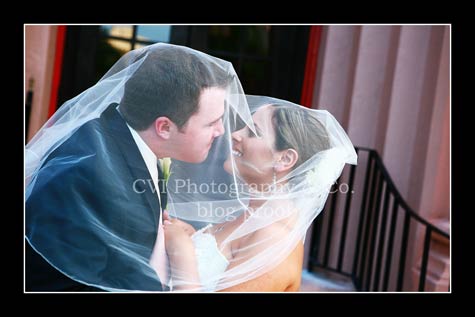 Me, under pressure, working it, under a hot humid Charleston weather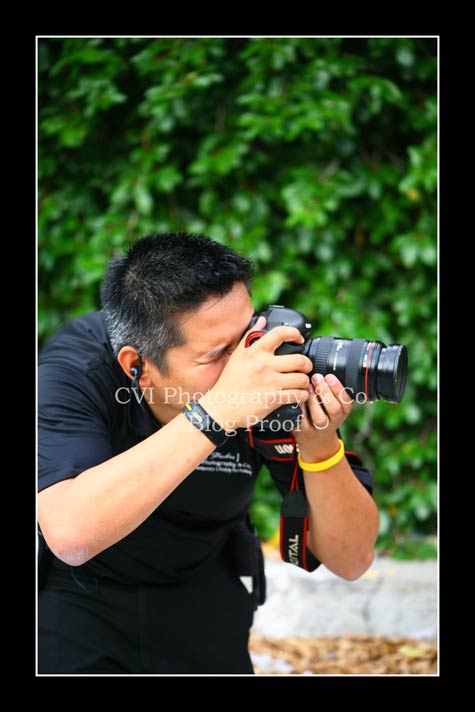 Just a touch of creativity and love for the Georgia Bulldogs, Kristin and Jeremy's alma matter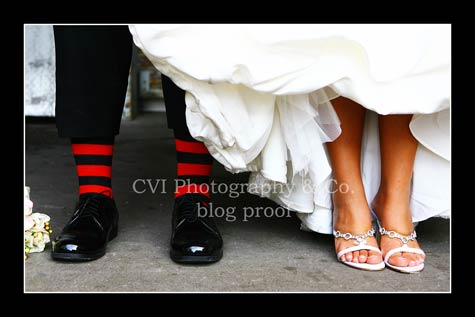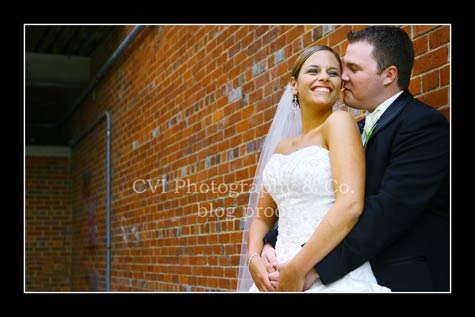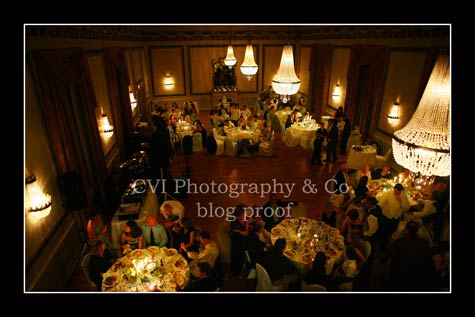 Dad, tearing up a little on the dance floor with Kristin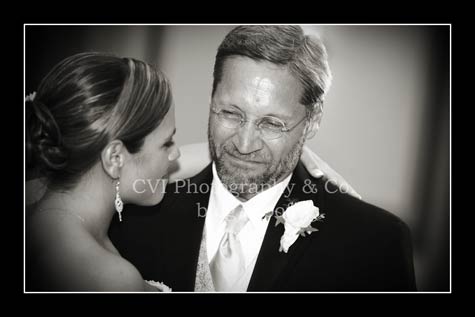 Last dance of the night…
And then… for the slideshow, click here
Thanks for tuning in. I am signing off for the weekend. Team CVI is off to shoot Robert Ellis and Katie Keller's wedding tomorrow at the Mt. Pleasant Presbyterian Church/ South Carolina Aquarium- another beautiful wedding. And Sunday… June 15, it is Father's day. My first Father's Day. I'm taking Sunday off and get some Sushi and new Rainbow flip flops.
Until Monday, much love and many blessings
Virgil I. Bunao
Charleston Wedding Photographer