Virginia and Ryan hung out Georgia Tech at the end of March, a couple of days before their wedding, to do their E-session. The Georgia Tech campus is located in Atlanta, Georgia. Yep, Sarah (my new assistant, I'll introduce her later), drove their to document their wedding. Georgia Tech campus is special to Virginia and Ryan simply because that's where they met, went to school and spent a lot of time with each other. These two are so much fun to work with. They always have a great smile across their face, great attitude, very clever and they are just beautiful together. They showed me around campus and then went to their favorite ice cream shop and had some ice cream. Thanks guys for the treat! I'm working on their wedding images, in the meantime, here are a few from the e-session.
Virginia's so pretty…
I really like this one…
Ice cream fighhhhtttt….!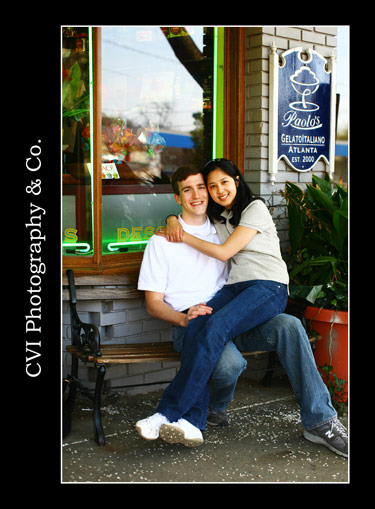 Stay tune for some wedding photos from Virginia and Ryan's wedding in Atlanta.
– V